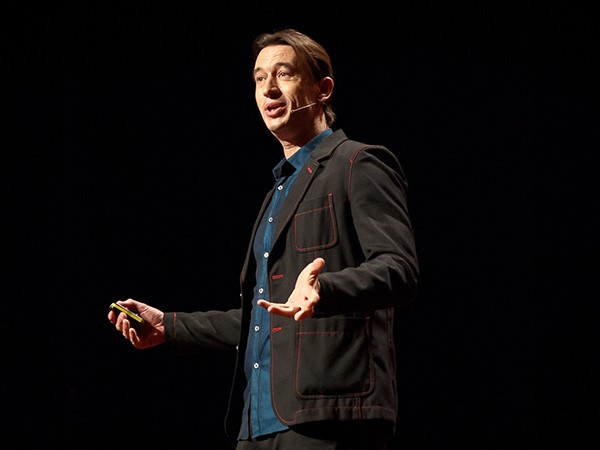 What role is there for the human being in your ideal image? And for the food industry?
"My grandfather was a farmer, at a time when many people were farming out of necessity in order to be able to answer society's demand for food. Thanks to technology, this basic food production has been outsourced. Nowadays, farming has become almost a recreational activity, as evidenced by the many vertical vegetable gardens on city roofs, among other things. This in turn creates room for other occupations, in which people can still be involved with food. In my grandfather's time, for example, there were no diet coaches or food designers. Now there are. Food remains an important theme to relate to as a human being, because it literally becomes part of your body."
In addition to the further development of technology, what is needed to achieve this synthesis between biology and technology?
"The biggest obstacle to overcome is our imagination. Consumers think they want to go back to the days of our grandparents, with so-called traditional food products, but the role and possibilities of technology are not yet embraced. Genetically modified food, for example, suffers from a negative image because it has been put in a very bad light by nature organisations. But it also offers us a lot. With Next Nature Network, we challenge people by searching for nuance, questioning them and enriching them with possibilities. We go beyond the yes/no discussion and ask the how-question. How do we deal with meat production now that it is clear that it contributes significantly to climate change? Should everyone become a vegetarian, eat more insects, or cultivate sustainably produced meat? There is no one correct answer, there are several possible scenarios that we can easily explore in parallel. This means that there is still a lot to choose from. The only thing we know about the future is that things are going to change. Let's seize the possibilities of technology."
The cultured meat cookbook (Het Kweekvlees Kookboek)

According to Van Mensvoort, eating cultured meat is one of the options to answer the question of how to feed 9 billion people in 2050. In the cultured meat cookbook, Van Mensvoort, together with other artists, chefs and designers, explores the food culture that comes with eating cultured meat. They do so by presenting 45 recipes that may end up on our plates in the future. Imagine an appetizer of meatfruit or a celebrity snack, assuming that we can also grow human flesh. Van Mensvoort: "One of my favourite recipes is the sausage made from the cultured meat of a petting zoo pig. Imagine being able to serve it up to your children and then stroking the piglet from which the meat comes together at the petting zoo. Would vegetarians eat it? It would at least radically change our consumerist attitude towards animals."
Photos: Portret; © Bart van Overbeeke, other photos; © Bibi Veth