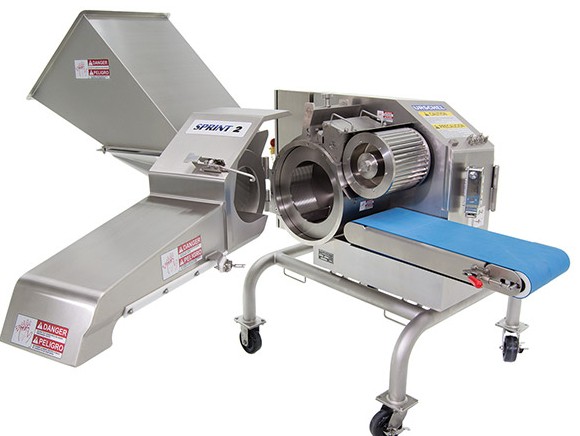 Virtually all companies in the food processing industry use one or more URSCHEL machines for slicing or grinding/pureeing their products,
such as meat, cheese, dried fruit, nuts, bread, potato flakes, and of course fresh fruit and vegetables. Slicing is done using 1-, 2- or 3-dimensional slicers to produce end products such as fresh pre-cut vegetables, frozen vegetables, French fries, crisps, chopped ham, slices of salami, grated cheese and breadcrumb pre-mixes for use in healthy snacks, bakery products or pizzas.
The grinder range includes nine Comitrol processors with slicer heads for chopping and micro-cutting/grinding heads for ultra-fine grinding, resulting in end products such as potato rösti, tapenades, ground herbs, fruit juices and mustard.
URSCHEL, Wijk bij Duurstede