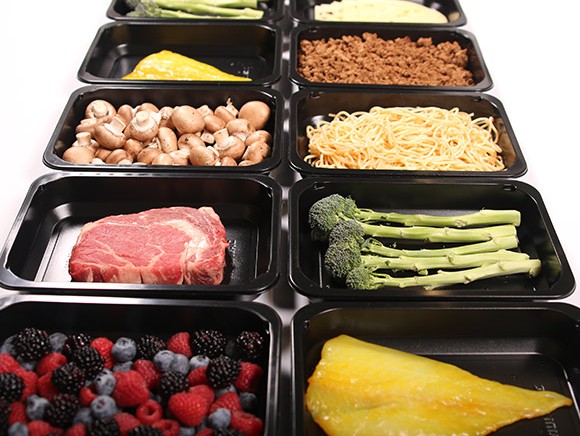 MULTIVAC was once mainly a supplier of thermoformers and vacuum chamber machines. Those times are long gone. We do much more now. Do you want an entirely new packaging line? We take care of the project from the very beginning all the way to taking the line into production.
It starts with determining the type, the size and the shape of the packaging. We organise test productions of all types of packaging in our application centre. This way, as a customer, you get to see and feel a true-to-life version of the design. If adjustments are necessary, this is not a problem at all. We simultaneously look at how we can implement the line. We offer a very wide range of packaging solutions with extensive options in terms of the application, capacity, budget, and length of the packaging line.
Total solutions
As in the past, we still have fairly simple machines for vacuum packaging products. However, these days, the market requires broader solutions: machines that are multi-purpose, can process both hard and flexible films, and/or can produce both skin and MAP packaging. We offer all of these as standard options.
The demand for total solutions is growing. Customers want more than just a packaging machine; they also want to have all peripherals implemented. We meet that demand, for instance, with options for automatically filling through a sauce pump, a multi-head weigher or a robot. We also offer various solutions for printing films or adding labelling to the packaging. Fully automatic and fully integrated in the machine.