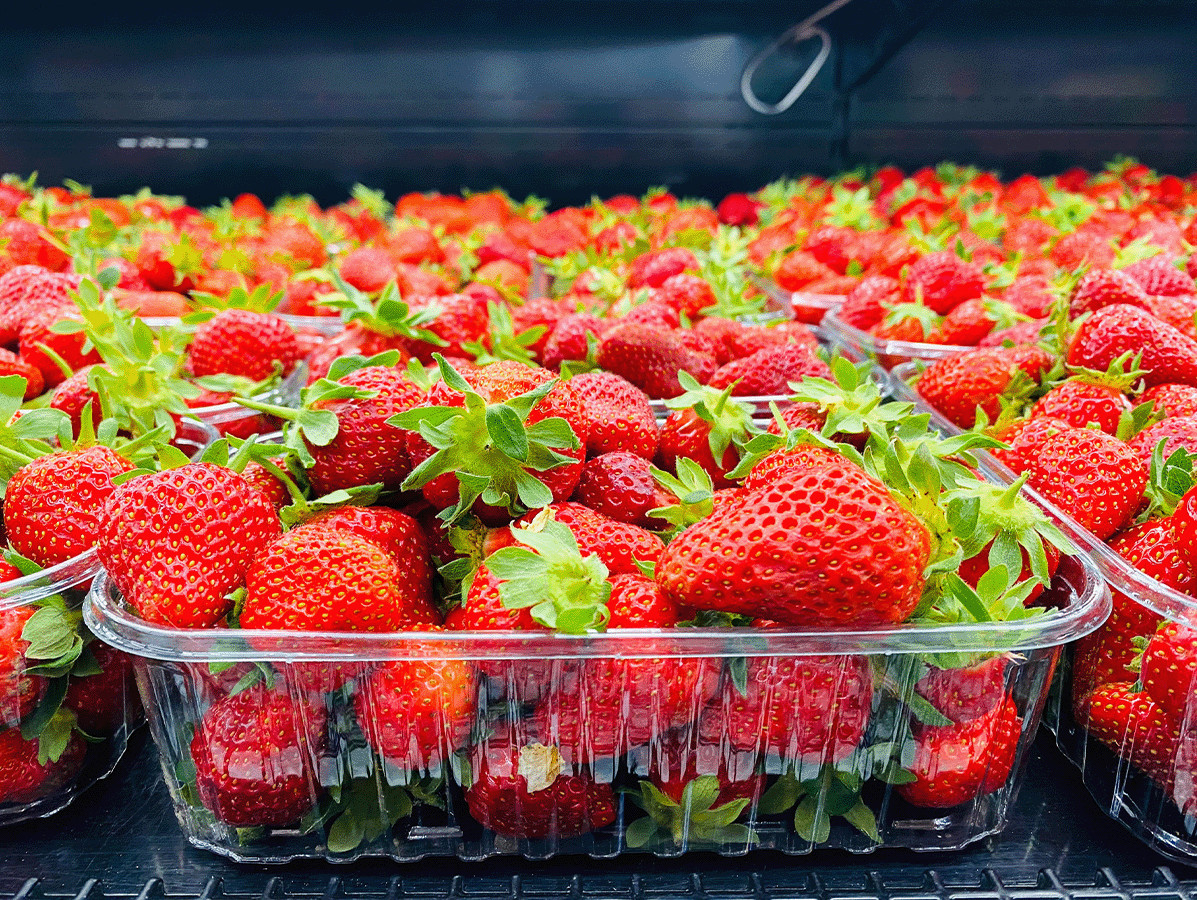 In a survey of pesticides in strawberries from supermarkets 2022, the average number of substances found per sample and the average content have increased slightly compared to 2021. Despite all the sustainability programmes at supermarkets, the policy for strawberries is still not paying off, according to PAN Netherlands.
Slight increase
In 2021, 13 different substances were found in the strawberry samples, this year there are 19 (increase of 50%). In the study in 2021, an average of 3.5 different residues were found per sample and in 2022 3.7 per sample. The average pesticide content per sample in 2021 was 0.67 mg/kg, and in 2022 the average content is 0.75 mg/kg.
Exceeding the European standard
63% of the active substances found have negative effects on health. However, no statutory maximum residue limit (MRL) was exceeded in the samples examined. Nevertheless, as a precautionary measure, common strawberries are not recommended for pregnant women, babies, toddlers and children. With the exception of one sample, all investigated strawberry samples exceed the European standard for packaged baby and toddler food. However, according to PAN, the packaging of the strawberries concerned in the supermarkets wrongly failed to state that these strawberries were not suitable for consumption by pregnant women, babies, toddlers and children.
View the research(Dutch only)