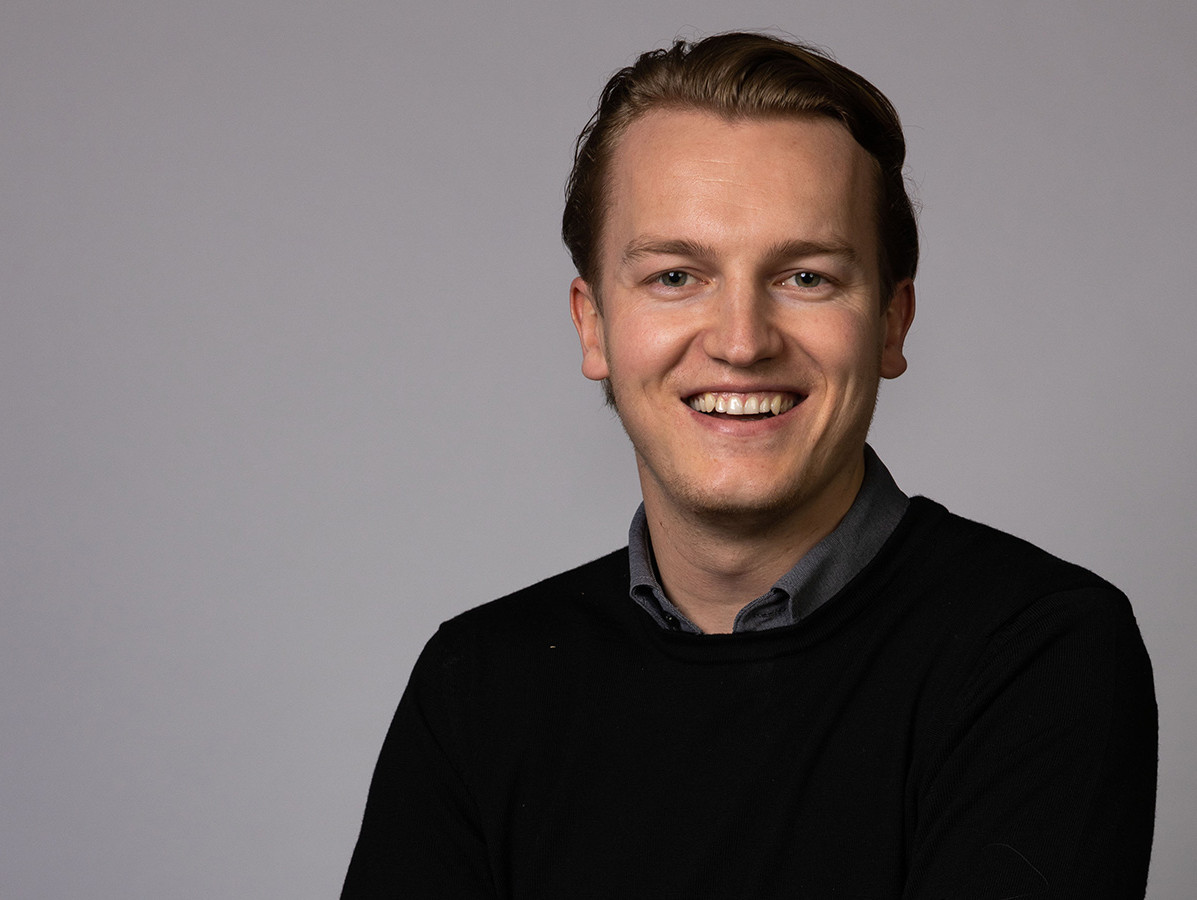 Sales figures seem to be stagnating and the debate about low nutritional values is boiling over. Nevertheless, the Jan Zandbergen Group, one of the largest meat suppliers in Europe, is fully committed to meat substitutes. Laurens Zandbergen, grandson of the founder and marketing manager of the company, explains their approach.
Ask Laurens Zandbergen which of the company's own meat substitutes he likes best, and he chooses the plant-based beef stroganoff strips. "Those taste really great. The strips absorb the sauce and spices and have a really good juice release, a term we use internally to indicate the juiciness of a product." As marketing manager, Laurens (27) is responsible for all marketing activities within the company. Much attention is paid to the plant-based products the company develops and produces.
At the age of 12, Laurens was already sticking labels and packing meat in his father's company. After studying international business management at the Hogeschool van Amsterdam and an internship in Australia at NH Foods (Jan Zandbergen's beef producer), he joined the family business full-time. Trade magazine Food Industry talks to him about how the company is shaping its new, plant-based business direction alongside its meat branch.
Although meat is still by far your largest product group, the focus is increasingly on plant-based products as well. How did this category cross your path?
"In 2018, Moving Mountains, a foodtech start-up from the UK, organised a pitch for distribution of their plant-based range. When I tasted their products, I was impressed by a vegan product for the first time. We then got the opportunity to distribute the brand within Europe towards foodservice. And that is going very well. Thanks to that distribution, we really played an important role in making plant-based products big in Europe, I dare say. Step into any burger restaurant in Europe and chances are that the vegan burger on the menu was made by Moving Mountains.
From there, we started to expand. When it became technically possible for us, we also started our own production of meat successors - we prefer to speak of meat successors rather than meat substitutes, because these products do not replace meat one on one. Incidentally, this new path took some getting used to, both internally and for our customers. But we provide Europe in a considerable protein need and that entails responsibility, we believe. Fortunately, times have changed quickly. Now I can no longer imagine us getting critical reactions."