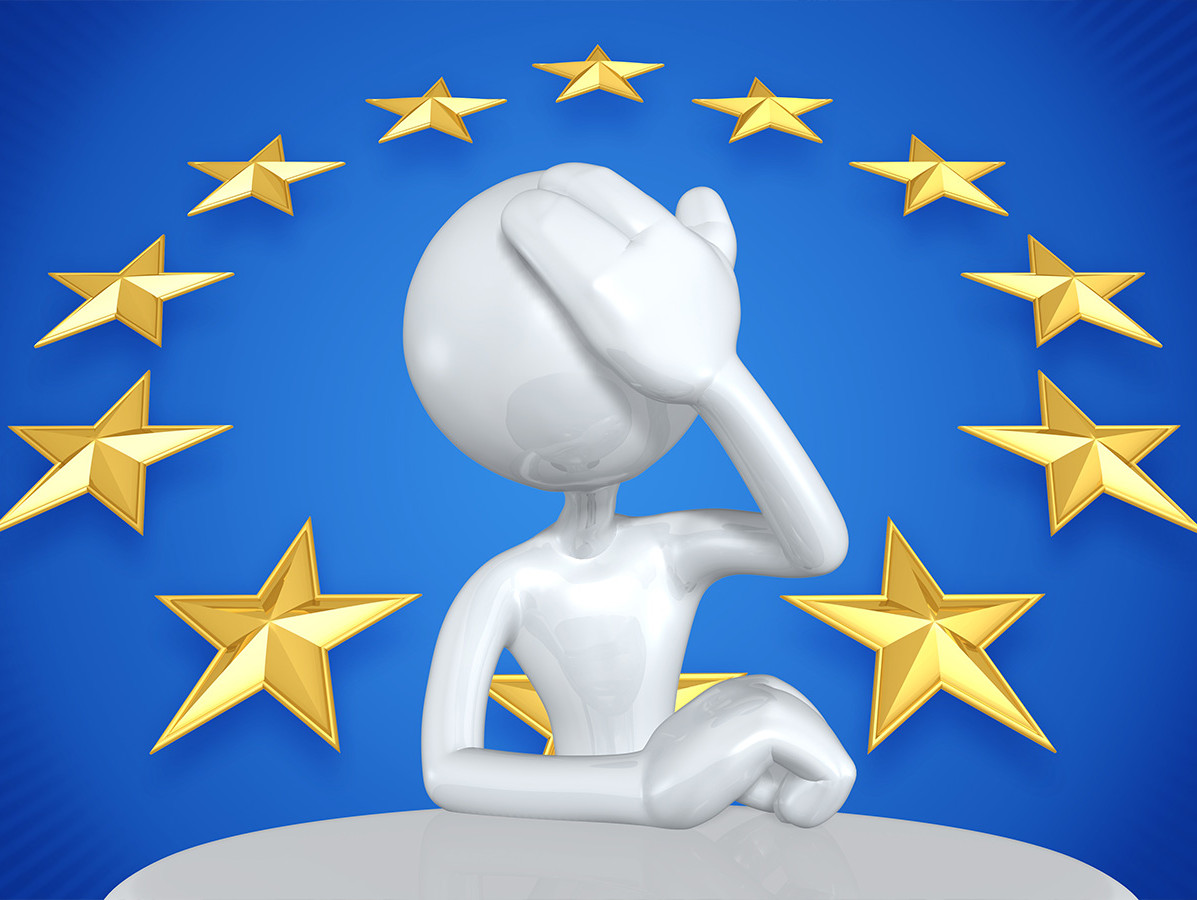 ©Scott Maxwell LuMaxArt/shutterstock.com
Europe will not remain silent
At the European level, the situation is considerably more problematic. A recent OECD report shows that the growth in plastic recycling capacity in Europe can barely keep up with the growth in waste production. Nor is there any reversal yet in the pollution of land and sea with plastic waste. Finally, we are not moving away from crude oil, so CO2 emissions remain high.
The European Commission is, in Diederik Samson's words, "done with it". The policy officer in charge, Ms Desgreès de Loû expressed herself in similar terms: "The EU's packaging waste policy has failed". Therefore, the EU is going to intervene with new legislation, which is so detailed that it is going to have a lot of impact on the industry. The 2019 Single Use Plastics (SUP) directive was the first step. The revision of the Packaging and Packaging Waste Regulation (PPWR) will be the second. For the EU, the SUP Directive has been a huge success. The plastic items most commonly found on European beaches are now banned and will soon no longer be a problem. Moreover, the European commission is pleased with the public discussion and awareness raised as a result of the SUP Directive.
Effects of the SUP Directive
The SUP Directive is now being translated into national legislation in the various member states and this is where the first -notable- differences are visible. Preliminary 'guidance' documents show that the same food packaging may be considered SUP in one country but not in another. Similarly, the same plastic container may be sold to two different companies and used as SUP in one and no-SUP in the other. Do you still understand? It keeps consultants and lawyers busy.
Meanwhile, various 'solutions' are being offered, such as flexible plastic packaging, metal packaging, and carton packaging in which the coating is so thin that it is barely detectable. Of which the first two are indeed not SUPs according to the law. Carton packaging with very thin coatings is formally a SUP, but that is very difficult to prove. Furthermore, all three are not necessarily better for the environment. And wasn't that the purpose of the SUP Directive?
A new PPWR with big ramifications
Anyway, Brussels has got a taste for it. Because of the SUP Directive, endless discussions have been set in motion, consumer products are visibly changing, social debate is taking place and awareness is emerging, according to the commission. Late last year, the sequel was revealed: the draft text of the new PPWR. Everyone will embrace its goals; less CO2 emissions, less plastic pollution and less dependence on crude oil. The question, however, is whether these higher goals will be met with the policies now being proposed. For the sake of readability, we only mention a few targets:
All packaging must be reusable or recyclable from 2030.
From 2030, there must be 30% recycled content (recycled plastic) in PET packaging for contact-sensitive products (food, pharma, cosmetics), 10% recycled content in non-PET packaging for contact-sensitive products and 35% in other plastic packaging.
From 2030, 10% of bottles for water, juice, soft drinks should be reusable and from 2040, this should be 25%.
The total amount of plastic packaging waste put on the market in a member state by 2030 must be reduced by 5% compared to 2018.
Limited freedom of choice
A few things stand out to us in these new targets. First, the committee now prescribes that some specific products must be partially marketed in reusable packaging. Now, reuse systems can work just fine; the Dutch beer brewers' BNR bottle is a good example. Beverage companies that are forced to keep a certain percentage of reusable bottles in circulation should think carefully about how to choose just those bottles or brands that will allow them to meet the target without unwanted side effects. Studies show that for most reuse systems, at least 10 rotations need to be achieved to produce fewer CO2 emissions than the corresponding single-use packaging. This corresponds to a return rate of at least 90%, which in practice can only be achieved with a deposit refund system. Furthermore, literature shows that the back-and-forth transport distance should not exceed around 150 km. This therefore means that this can only be achieved with local beverages and not with imported products such as Spanish wine or Scotch whisky. The target of 25% reuse for beverage bottles by 2040 will therefore in practice limit the options for the industry as a whole.