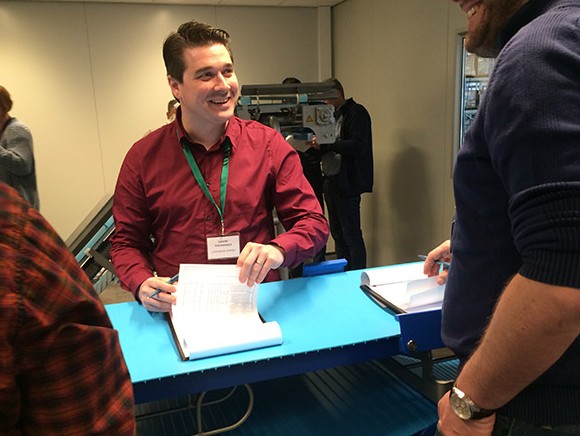 In the 'Design-it-yourself Facility' workshop the team can get really hands-on, building a model of a factory on a large table. Everyone in the team is given a role: there's a plant manager, head of engineering, project manager, and safety, maintenance, sanitation and quality manager. They are all fulfilling the role of someone that they don't encounter in their day-to-day working life. Wearing a different 'hat' requires them to look at things from a different perspective and ensure that the construction takes account of zoning for raw materials, semi-finished products and ready-to-eat products, of underpressure and overpressure, of points for water supply and drains, and how many will be needed. How will people, products and waste move around within the facility? Where are goods received into and dispatched from the factory, how can all the areas be cleaned without cross-contamination, where is waste generated and how can it be disposed of safely?
The 'Hygienic Principles of Infrastructure Design' workshop also presents a practical assignment; the team must convert an existing space into one that is suitable for food production. This time, the team is primarily focused on the materials and the available budget. They have to make quick decisions: Which type of floor and why? Which drains are available, and which are the most suitable? Which type of wall should be placed where, and how should we attach the necessary items to the wall?
"Above all, we try to show lots of good examples and to give the participants concrete ideas that they can use in their own companies," explains Claudia. "The attendees find out for themselves that it's virtually impossible to achieve 'perfect hygienic design on all sides' and that it's therefore essential to know where potential risks are. Only then can you adequately manage those risks." "Hygienic design is about reducing the risk," is how one of the workshop leaders succinctly puts it.