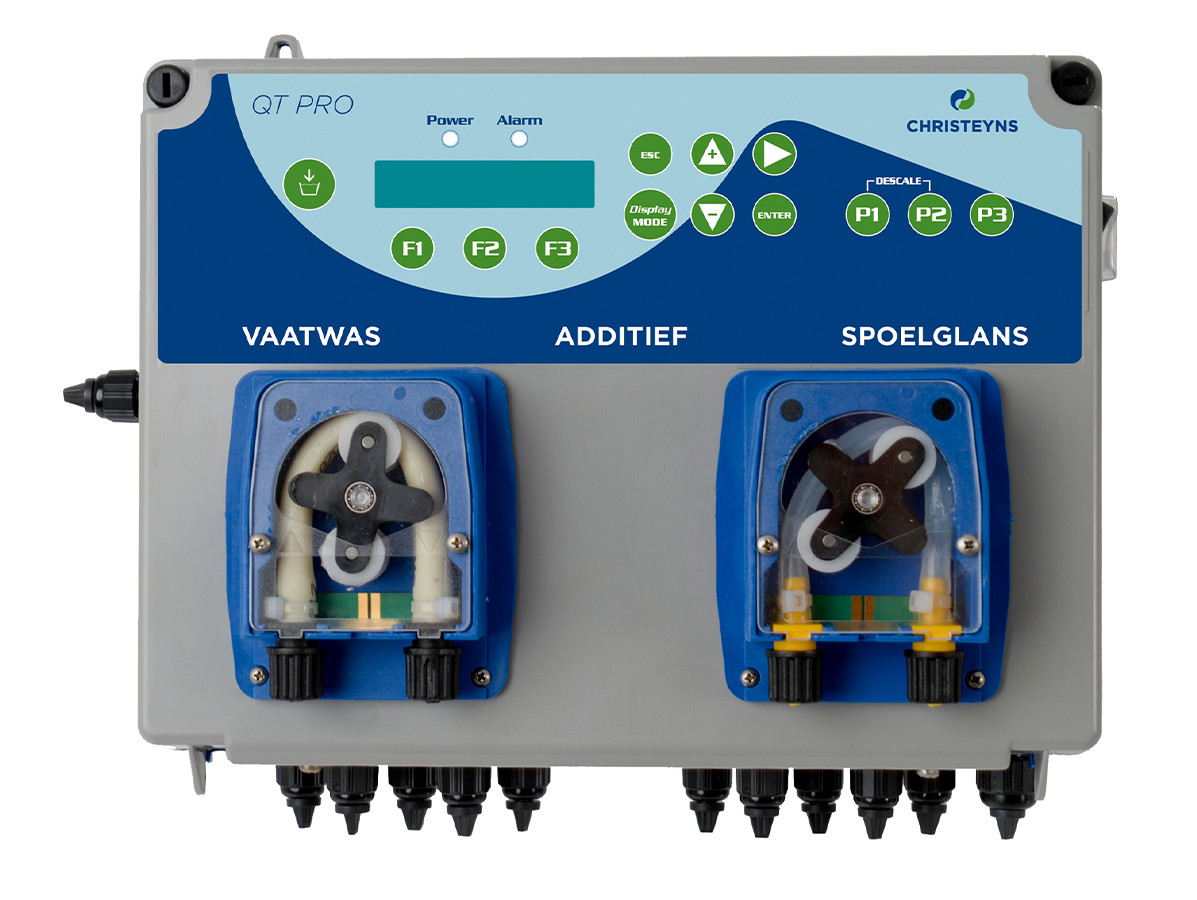 Christeyns Pro dishwasher dosing unit
Service
Since then, the manufacturer has also supplied other hygiene solutions to the Katwijk meal supplier. "We always start from a total hygiene concept", says Maik van Leijden, sales manager food hygiene. "An A-to-Z approach in which we combine the right products with service and advice. We function as a one-stop-shop and therefore provide Eetgemak with cleaning products and materials such as paper disposables, brushes, residue strips, buckets and sponges, but we think it's just as important to always be there when needed", he says.
The service includes four service visits a year. For example, the concentrations of soap in the supplied mobile foam unit and the dishwasher dosing unit are checked and adjusted where necessary. The dishwasher dosing unit is supplied on loan free of charge. Christeyns' technical service department takes care of the maintenance and replaces the dosing tubes of the dosing installation preventively twice a year, so that it continues to run optimally. In addition, the service jumps in in case of technical calamities.
Reporting for audits
The cooperation ensures good hygiene and has other advantages, according to Eldert. "After each visit, the technical department draws up a report with the results of the measurements. We then use that in our quality consultation. In addition, we can submit the reports during inspections such as the FSSC 22000 audits. In the person of Maik, we also have a permanent contact with a lot of expertise to whom our employees can turn with all their questions. Whether it concerns information about a cleaning agent, or how best to remove dirt or a stain; it's all important. Hygiene is and will remain one of the most important pillars of our company".
www.eetgemak.nl
www.christeynsfoodhygiene.nl
Photo truck: © Eetgemak