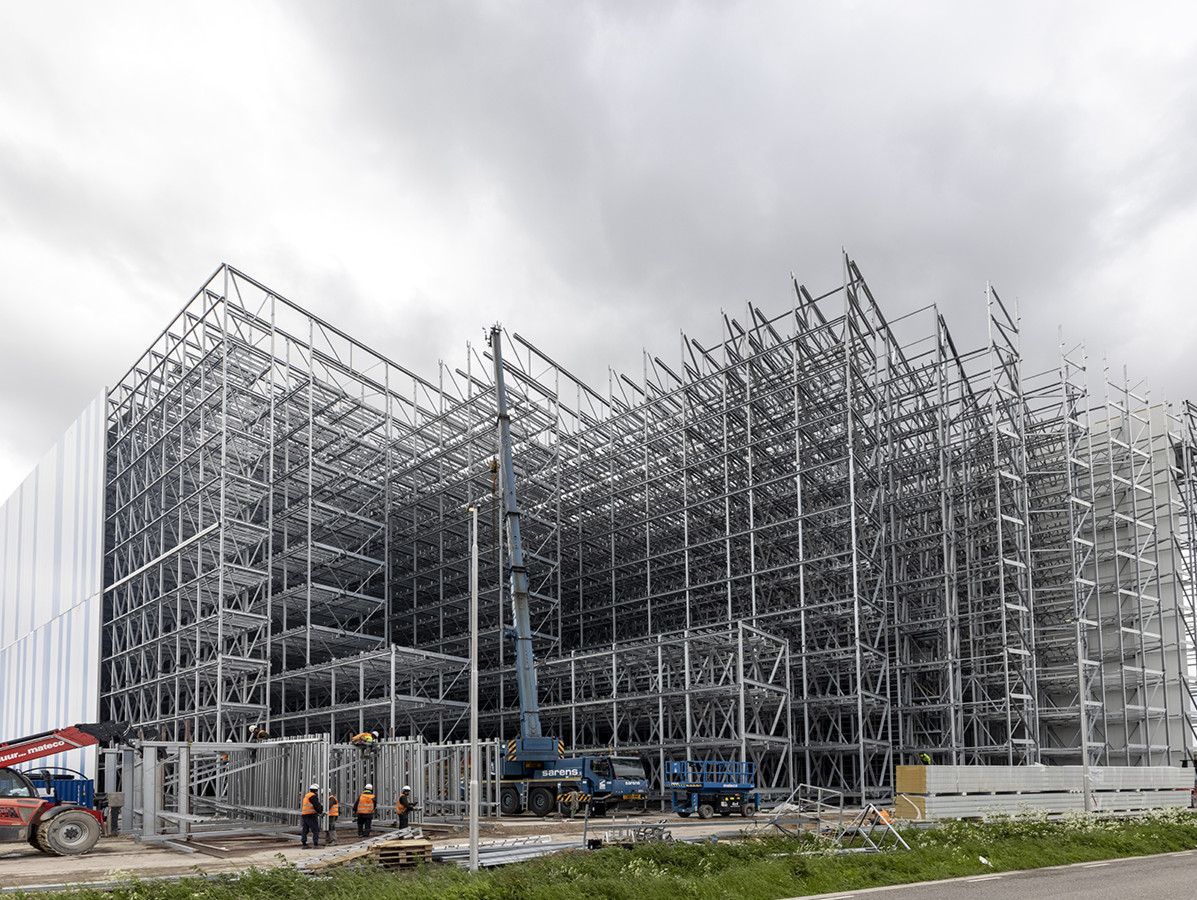 It is the middle of May 2021. There are storms and heavy rainfall on the Laarakker industrial estate in Haps. There, right next to the A73 motorway, transport company Coenen Boxmeer and its subsidiary Districenter Cuijk are building a large, ultramodern cold storage facility. The bad weather caused some inconvenience, but the construction work is progressing steadily. An interview with two cold store experts involved.
In July, Coenen Boxmeer Green Warehouse is being taken into use: 35 metres high, 27,000 pallet spaces, fully mechanised and automated. Sustainable, flexible and prepared for the future. Director Theo Coenen talks enthusiastically about the new warehouse. He is the third generation in the family business and likes to point out that the cold store is being built close to where his grandfather started the company almost 90 years ago in Sint Agatha aan de Maas. The link is more than nostalgia. In 2021, Coenen Boxmeer has the same attention for the individual customer as previous generations, now helped by IT. "We are not in the contract business, but in the agreement business. I invest heavily in automation, not to do the work with fewer people, but so that our people can give more time and attention to our customers."
Flexible
It is the approach that distinguishes the company in a market with increasingly larger, international logistics companies, who have less room for customisation. "Many customers have their own trucks. They can bring, store and collect their products here. We have chosen racks that fit several pallet sizes and a part -3,000 pallet spaces- for cold storage. If the market demands it, we can also adapt part of the cold storage by installing a partition wall in the cold store. We often take over part of the transport because we do it more efficiently. In that way, we complement each other well. Because Coenen does more than just storage: "We can take on the complete handling of refrigerated and frozen batches," says Theo. "When it comes to accepting rides, we are very flexible. Sometimes a journey does not seem profitable at first sight. However, if you include return shipments or other rides in the calculation, then it is. We serve food entrepreneurs in a customised way. And Coenen does so sustainably.