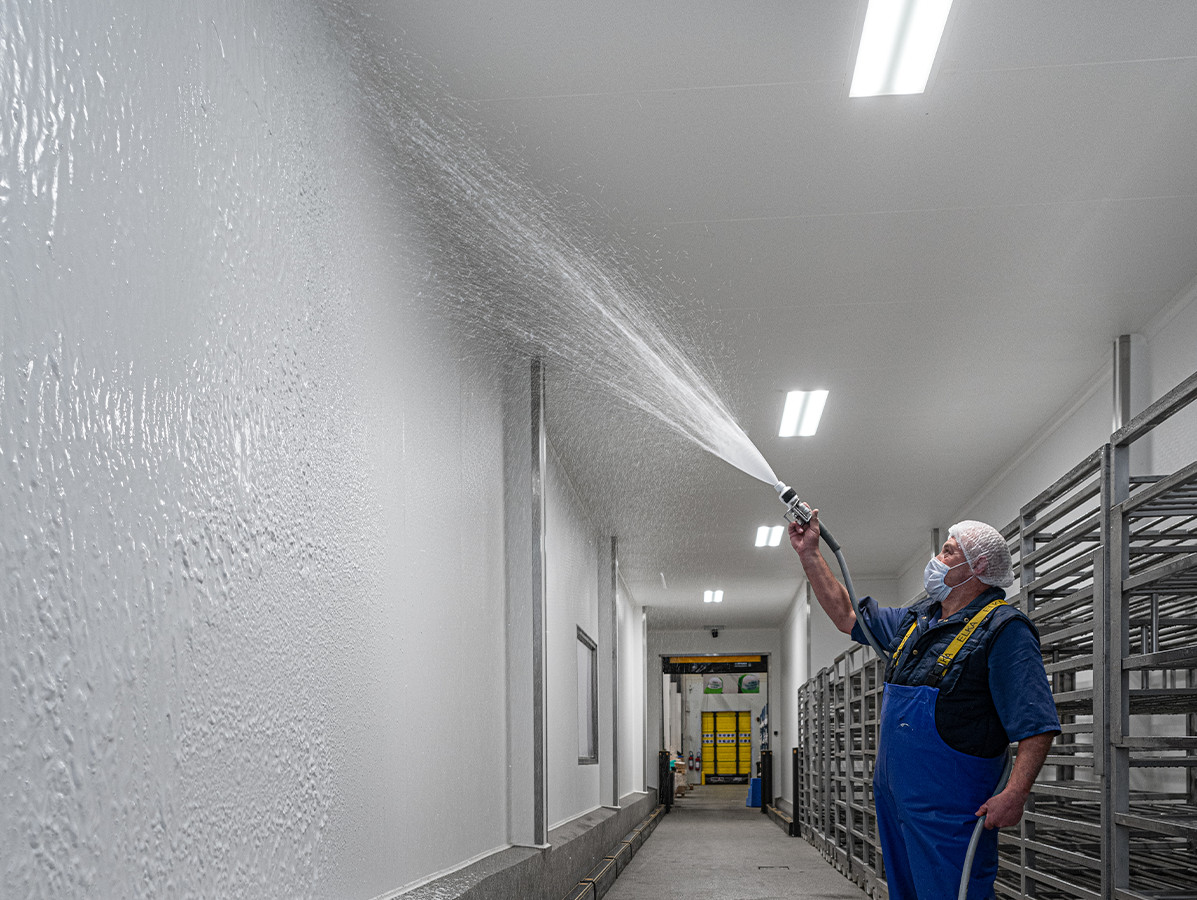 Ter Beke's meat cutting and packaging plant had to be future-proof and hygienic. Many small production areas were converted into a few large rooms, in which no joints could be found. To realise this, the company turned to Isokonstrukt, the installer of PolySto HACCP kerbs and B-Hygienic hygienic wall and ceiling solutions. Ter Beke is satisfied with the renovation: "We can go on for years to come."
"When I am standing here in 10 years, I do not want to see any rust or mould." That was, in a nutshell, the assignment that Charles Van Lerberghe gave to rebuild the factory. He is the plant manager of the Ter Beke factory in Veurne (West Flanders), one of the fifteen production sites the company owns, mainly in Belgium and the Netherlands. Van Lerberghe explains: "Before the renovation, I ended up at Isokonstrukt, which, as part of The Hygienic Solutions Group, is known for their know-how and solutions in the field of industrial, hygienic production environments. They came up with a sustainable, tailor-made solution".
From butcher to multi-million dollar company
The listed company Ter Beke - with an annual turnover of approximately €750 million - is active in two divisions: the production and cutting of meat products and the production of ready meals. The latter branch focuses mainly on lasagnes and other Italian dishes. The first division is where the food group originated: butcher Francies Coopman founded Ter Beke in 1948 and initially sold mainly salami sausages. In the more than 70 years that followed, the family business grew into a leading name in the European sector.