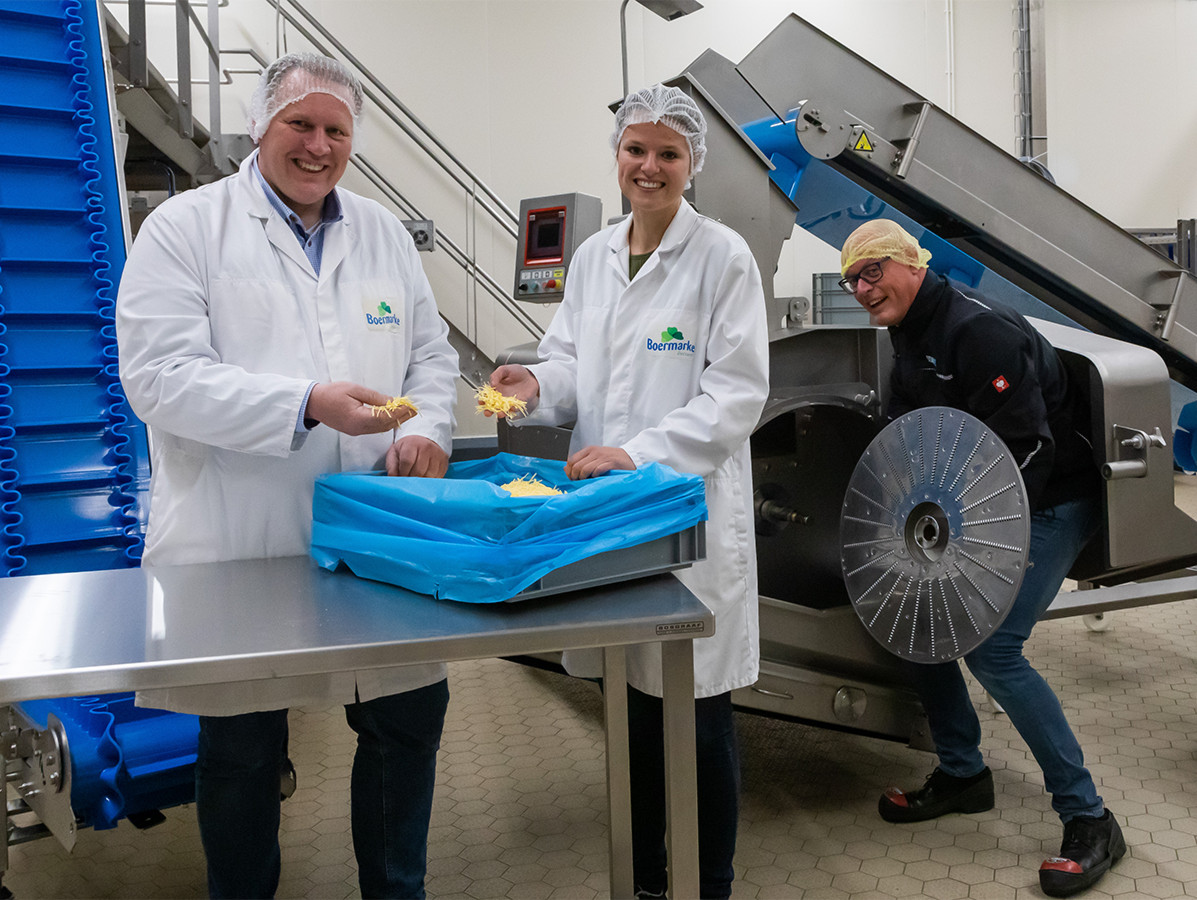 Boermarke has guaranteed 'dairy at its tastiest' for more than 30 years. Both traditional milk products and high-quality plant-based alternatives find their way to the shelves in shops. Since the end of 2020, the Twente-based dairy producer has also been focusing on the production of plant-based alternatives to cheese.
The world is changing, also in terms of food consumption. Our eating patterns are changing. More consumers are switching to plant-based alternatives. In fact, " plant-based " is increasingly becoming the standard. Boermarke understands this message and is prepared to further improve its products. Due to the increasing demand for plant-based alternatives, Boermarke is building a completely new production line for plant-based cheeses. The aim is to produce more than 10 tonnes daily. Plant-based cheese that is indistinguishable from regular cheese in terms of taste, texture, colour and aroma. Incidentally, Boermarke is no stranger to plant-based products. For five years now, the dairy producer from Enschede has been building up a reputation with plant-based fresh and ice-cream products based on coconut, oats, soya and almonds for a variety of customers and brands.
Switching and fine-tuning
Good preparation is half the work. The team did not rush into launching this plant-based alternative for cheese on the market, explains product and process technologist Vera Weller enthusiastically: "I have been involved in the development process from day one. It's cool to build something as big as this from scratch." To achieve this goal, cooperation, also with reliable partners, is crucial, they now know at Boermarke: "Absolutely. That's why we soon turned to our 'neighbour' Sismatec in Almelo. A partner with whom you can easily communicate and fine-tune," Vera emphasises. The product and process technologist is part of Boermarke's R&D (research and development) department. Every day she works with her colleagues on optimising the production and cleaning processes of the existing products. She also works on product development projects of dairy and vegan products.