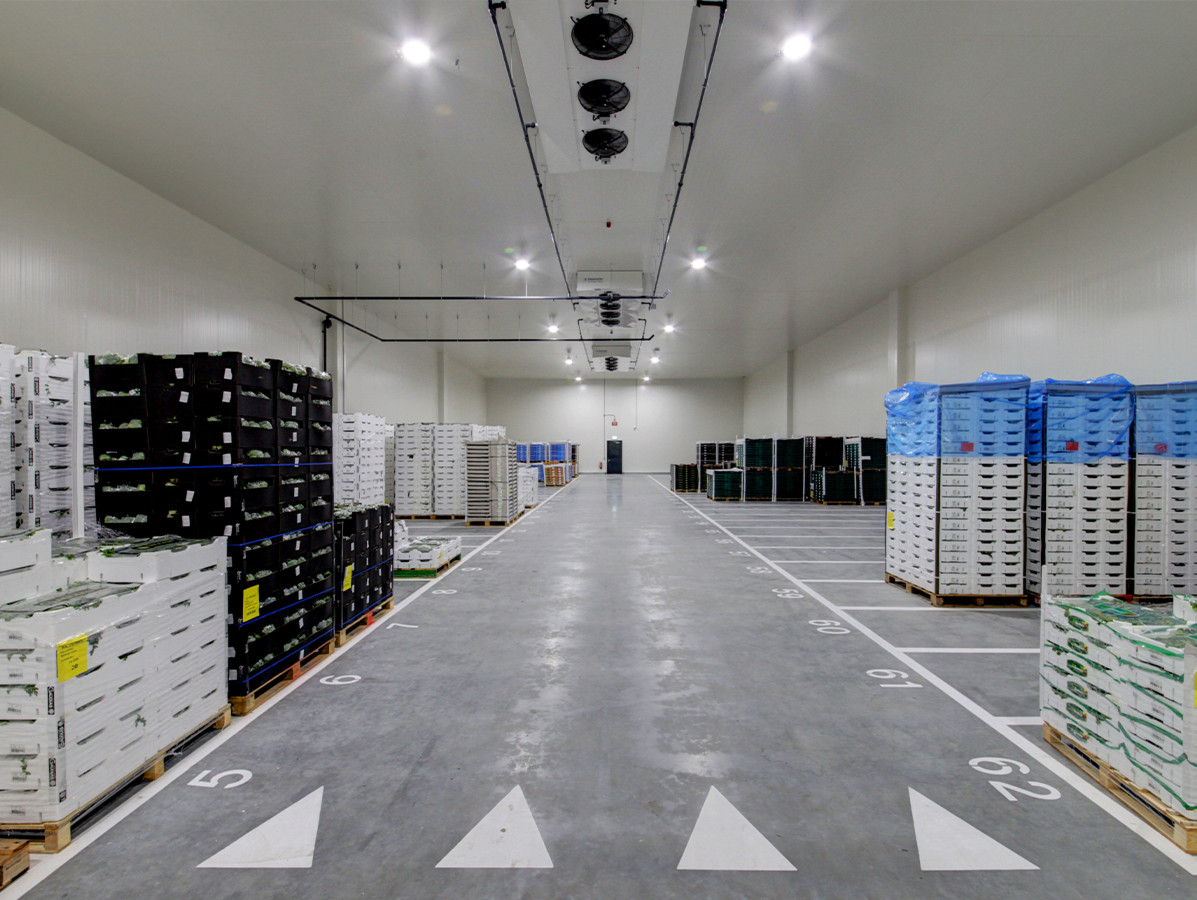 In recent years, Willy Naessens Nederland has built several cold stores in the food industry, including the new premises for Wilko Fruit in Breda, phases 2 and 3 of the logistics DCs for the Greenery in Barendrecht and the new premises of Kivits-Goes Handling and VGK Cool Logistic in Ridderkerk. All with their own prefab concrete concept.
From design, engineering, production of the precast concrete elements, ground work, transport and assembly to handover; Willy Naessens manages and supervises the entire building process itself. The originally Belgian company has been active in the Netherlands since 2015 and is based in Nieuwkuijk (NB). Naessens is a specialist in building business premises using its own prefabricated concrete concept: robust, aesthetic, safe and value-retaining. "Thanks to our 'vertical integration', as we call it, we have all the important aspects within a construction process in our own hands," says Jeroen de Bonth, director of Willy Naessens Nederland. "This means there is one single contact point for the customer. We prefer to think along from the very beginning."
Wanting to achieve a good result together; that is an important characteristic of the company. "On the work floor there is a familiar and warm atmosphere," says employee Suzan Dorgelo. "Short lines and fast communication are essential to us. Not only among ourselves, but also, or perhaps especially, with our customers. That is simply the most pleasant way to work." De Bonth confirms: "We like to be next to the client, in order to design the best possible building within our concrete concept. That also ensures a good, competitive price/quality ratio".