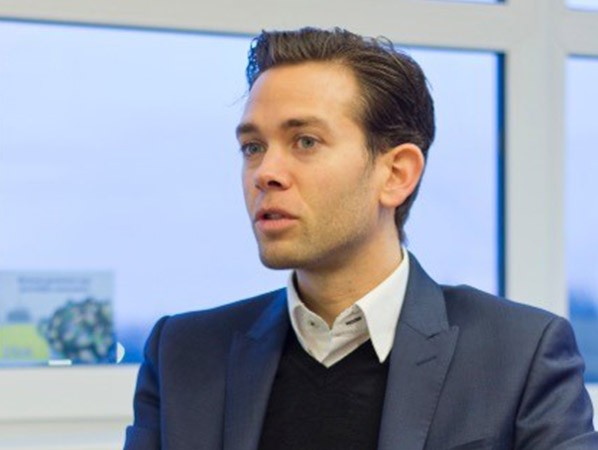 From oyster brood to oyster pond
The oysters that have just been harvested from the plot are sorted in an adjacent hall. The shells come in all shapes and sizes. "Oysters are traditionally cultivated on the seabed", says Jan. "But we also cultivate them according to the French method: on tables, at around 70 centimetres above the floor. You can easily see whether oysters received enough care during the cultivation. This is because you have to regularly pick them up and turn them over, so the growth edges are etched off a bit and they get their cupped shape. When you don't do this, you get pencil- or banana-shaped shells that hardly contain any flesh." After three to five years, the oysters are harvested for consumption. Each shell is tapped to check whether the shell contains flesh. The clients' orders are then packaged on a bed of seaweed in wooden baskets. The oysters that are not yet ordered are kept in the famous oyster ponds.  
Sustainable process
Anyone who wants to eat in a sustainable manner can safely put mussels or oysters on the menu. "Every new oyster cultivation starts with the collection of oyster brood. For this, we use shells that use to hold the flesh that was processed in our canning factory", explains Jan. He points at the black and white dots on the inside of the shells. "These black dots are Creuse broods and the white dots will eventually grow into the flat oysters. You could see these shells as a waste product, but we use them as a resource." In the 1990s, Jan's father, together with TNO, developed a method to efficiently collect mussel seed (or spat) for the cultivation of mussels. This resulted in a mussel seed collection installation (MZI), a floating tube with a rope net, on which mussel larvae attach themselves. Jan: "When they are large enough, we collect them by using a brushing machine on the ship. We pass the nets and strip off a layer of mussel seed that is then brought to a plot where the mussels can grow quickly. Thanks to the MZI, the mussel production is much more stable than in the old days. Furthermore, the way mussels are farmed now is also a sustainable process. By relocating the mussel seed, the larvae get more room to grow and survive. It also improves the biodiversity of the water." Sustainable, healthy, easy, and sociable. According to Jan and Christian, this is what eating the mussels and oysters from Zeeland is all about. If it's up to them, the whole world should know this.
"New products that follow the latest trends and which appeal to the younger generation; it is something we work on constantly. At Prins & Dingemanse, we like to look beyond our own organisation when developing new products. Maybe you have a beautiful product that would create a wonderful combination with our mussels and oysters. We kindly invite to brainstorm with us about possible opportunities that may benefit us all." Jan and Christian ([email protected])
On 7 February, the OSV will visit this innovative company. Go to www.osvnetwerk.com for more information.