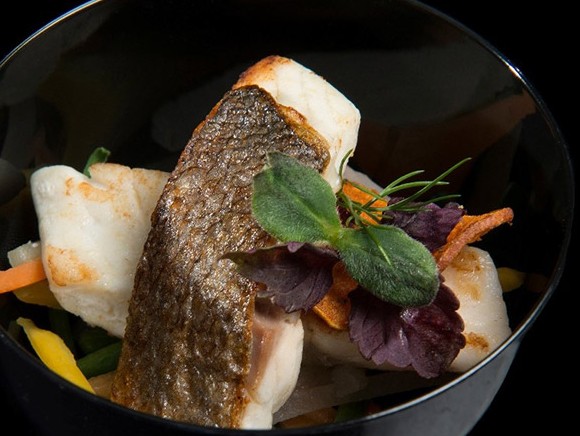 The contents of the pots and pans are simmering on the stove at catering company Langerhuize. Every day the firm prepares between 3,000 and 4,000 meals for healthcare customers, airlines and institutions with special dietary requirements and preferences. The majority of those meals are made in the kosher kitchen. Cooking in line with the kashrut set of Jewish religious dietary laws is in Langerhuize's genes.
The Buitenveldert neighbourhood of Amsterdam has long been a magnet for the Jewish community, with numerous bakeries, butchers, deli stores and restaurants selling kosher products and meals located there. The nearby town of Amstelveen is also home to companies with a kosher kitchen, and one of them is catering firm Langerhuize. Director Wim Pannekoek has noticed that kosher food has increasingly moved into the mainstream over recent years. "In the past, kosher products used to be considered strange by non-Jewish consumers," he comments. "But now the word 'kosher' is also often regarded as a mark of quality. You know that the product or meal has been prepared with extra care and attention, and that it doesn't contain certain ingredients. In that sense, it adds value to a product."
Jewish community
Before the Second World War, Amsterdam had a large Jewish community with their own shops, synagogues, butchers and slaughterhouses. There were even three Jewish hospitals. The Jews that returned to the area after the war did their best to breathe new life into the community, but they were only partially successful. It soon became apparent that the new hospital on Jacob Obrechtstraat was too small to survive alone so it merged with the hospital in Amstelveen, which opened a Jewish wing in 1978. "I started working there in 1990 as head of the Hotel Service," says Wim. "I soon discovered that a kosher kitchen was an expensive facility to run in a relatively small hospital. I knew a few people at the Dutch airline company KLM so I offered to supply kosher in-flight meals that could be served to Jewish passengers. The service was later extended to Alitalia and AirFrance too." The activities gradually outgrew the hospital kitchen, which is why the hospital set up a tripartite cooperative to form catering company Langerhuize.