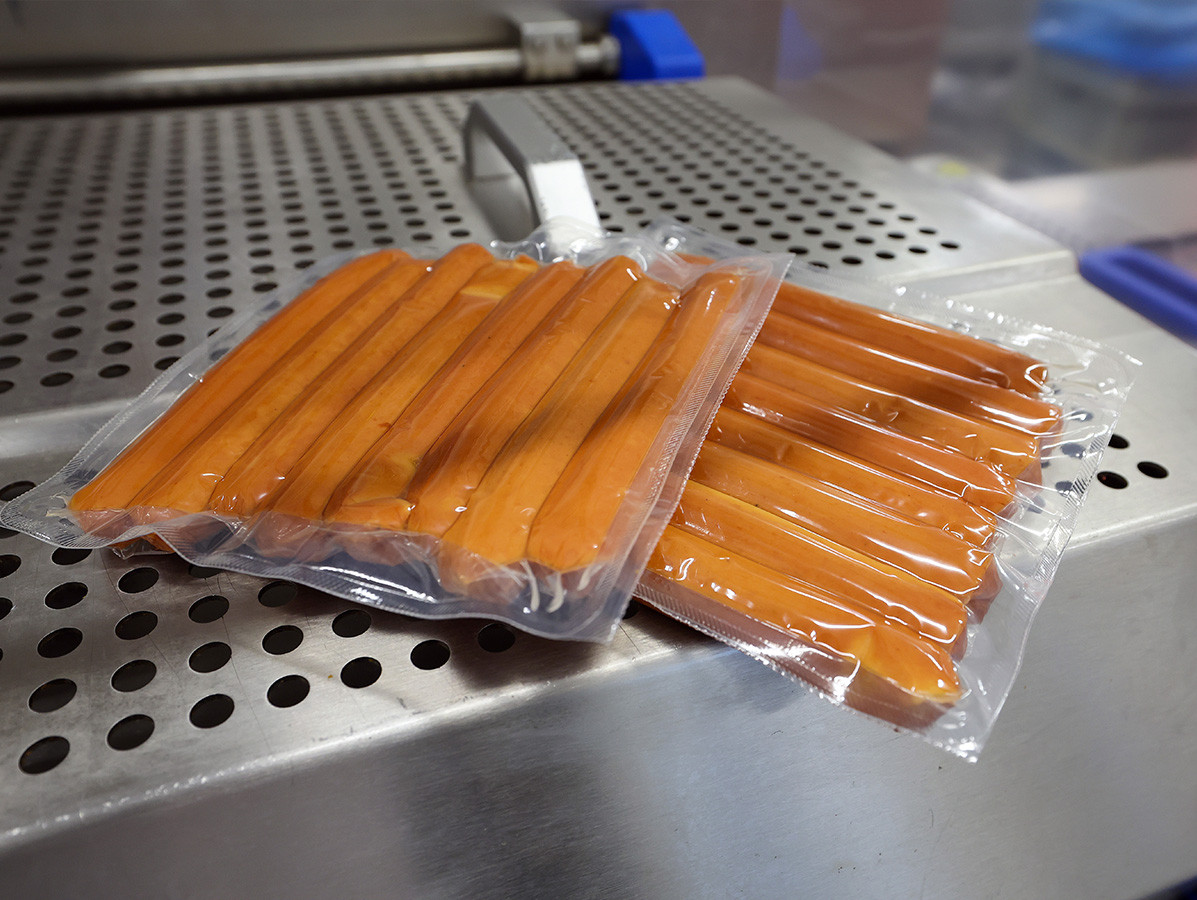 Packaging with Repak
Thermoformed packaging specialist Repak is the strategic partner in packaging. Eelco van Schaik, Area Sales Manager Repak, has been involved in Simons Halal Food's developments for two years. He sees that this food company confirms what Repak promises its customers: "Our machines are so easy to operate that even the flexible staff can handle them well. You don't need hours to operate the entire machine, just a few minutes. In addition, we do train a number of operators with more knowledge and skills, so that they can respond quickly to any changes. That makes for incredibly little downtime. The machine does what it is supposed to do: produce a lot of good packaging. As a result, the Total Cost of Ownership is low and the Overall Equipment Effectiveness is high."
Starting points for growth
Mike is happy with the cooperation with Repak: "As partners, we work together well and transparently. Half a word is enough for us and the technical staff to understand each other. From the start, including a test in the experience centre and while 'building' our continuity, a fine bond of trust has developed. We consider Repak a partner for life." Eelco adds: "We want to strengthen this bond by making our machines ever better and more durable. This applies to the machine, the parts, as well as the packaging." The current packaging at Simons Halal Food is of a recyclable plastic that ensures the desired shelf life. Mike expresses a desire to use thinner films in the future. "That will save on both plastic and costs," he says.
Eelco emphasises that Repak will continue to follow technical and sustainable developments closely, but that robustness and high user-friendliness of the machines will always remain the guiding principles. Because no matter what the machine of the future will look like, easy operation, zero downtime and maximum output are and will remain important conditions for continued production and growth.
www.simonsholland.nl
www.repak.nl
Photos: ©Bert Jansen Fotografie