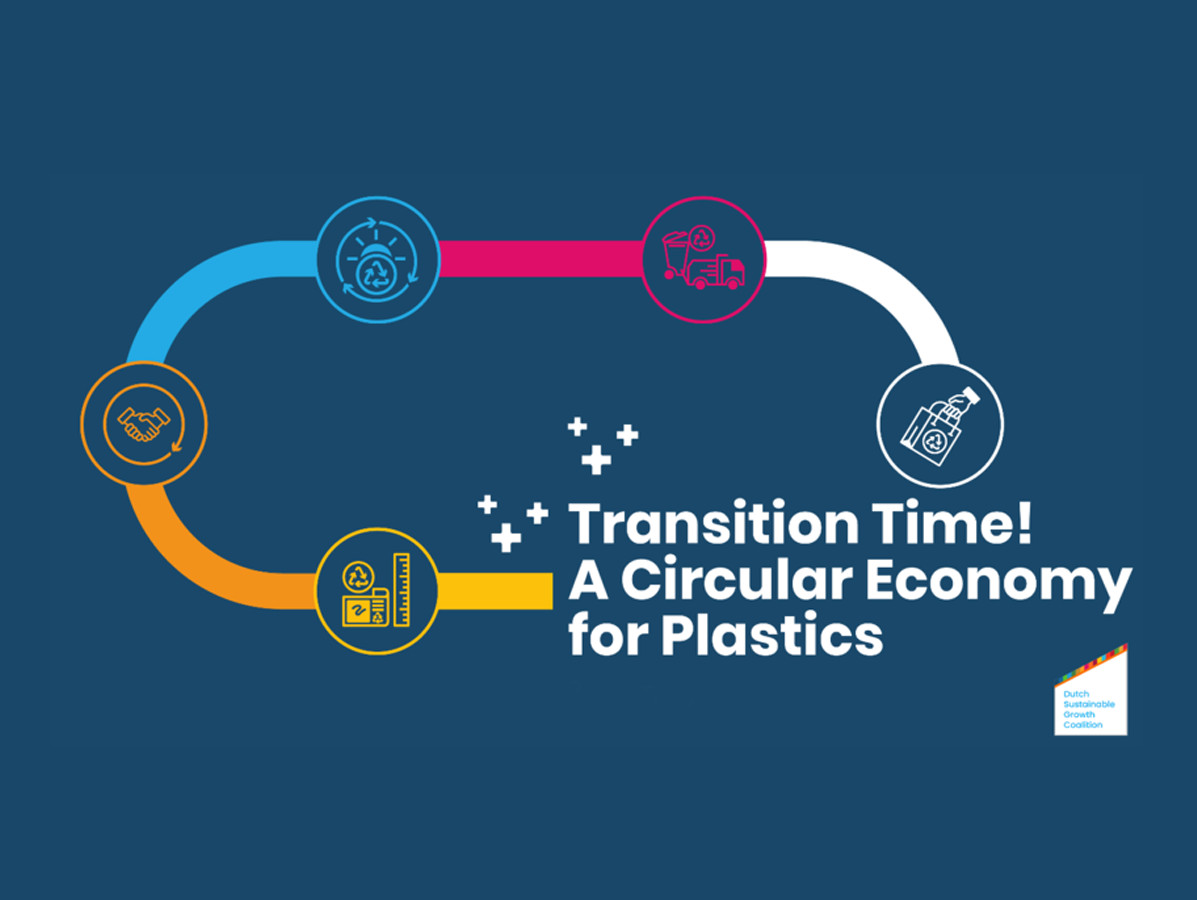 The Dutch Sustainable Growth Coalition (DSGC) wants to accelerate the transition to a circular economy for plastics. An integral approach aimed at groundbreaking innovation and cooperation is necessary now. Primarily because of the environment, at the same time the transition offers economic opportunities for the entire value chain.
In the publication 'Transition Time! A circular economy for plastics', the coalition provides insight into the plastic challenges, shares innovative cases and gives specific recommendations to stimulate joint action. This publication was presented to the Dutch cabinet and Frans Timmermans, Executive Vice President European Commission & European Green Deal on January 13 by Jan Peter Balkenende, DSGC Chairman.
"A transition of this magnitude requires shared values and the willingness of various partners to create a responsible society in which plastic - now far too often considered waste - is a resource," said Jan Peter Balkenende.
Frans Timmermans, while accepting the publication, agreed that the plastic issue must be tackled collectively. "This publication is much needed: in the EU we want to greatly reduce the amount of plastics and the plastics that are burned, and we need to bridge the price gap between new plastics and recycled plastics. We are going to work on this when revising various directives."
The benefits of the transition are enormous. In a circular economy, the amount of plastic in the environment will be radically reduced. At the same time, energy and water consumption decreases significantly, as do CO2 emissions. New technologies can be scaled up to innovative applications to ensure that plastic retains its value as a secondary raw material.
The publication covers all stages of the value chain:
1. Promoting Principles of Circular Design: Ensuring that plastic can become a new secondary raw material;
2. Conscious Customer & Consumer Use: Ensuring that plastic is retained within the economy;
3. Championing Collection Infrastructure: Establishing effective and harmonized collection systems;
4. Sustainable Production & Innovate Recycling: Scale up renewable resources and advanced recycling;
5. Collectively Closing the Loop: Creating impact through international collaboration across the value chain.