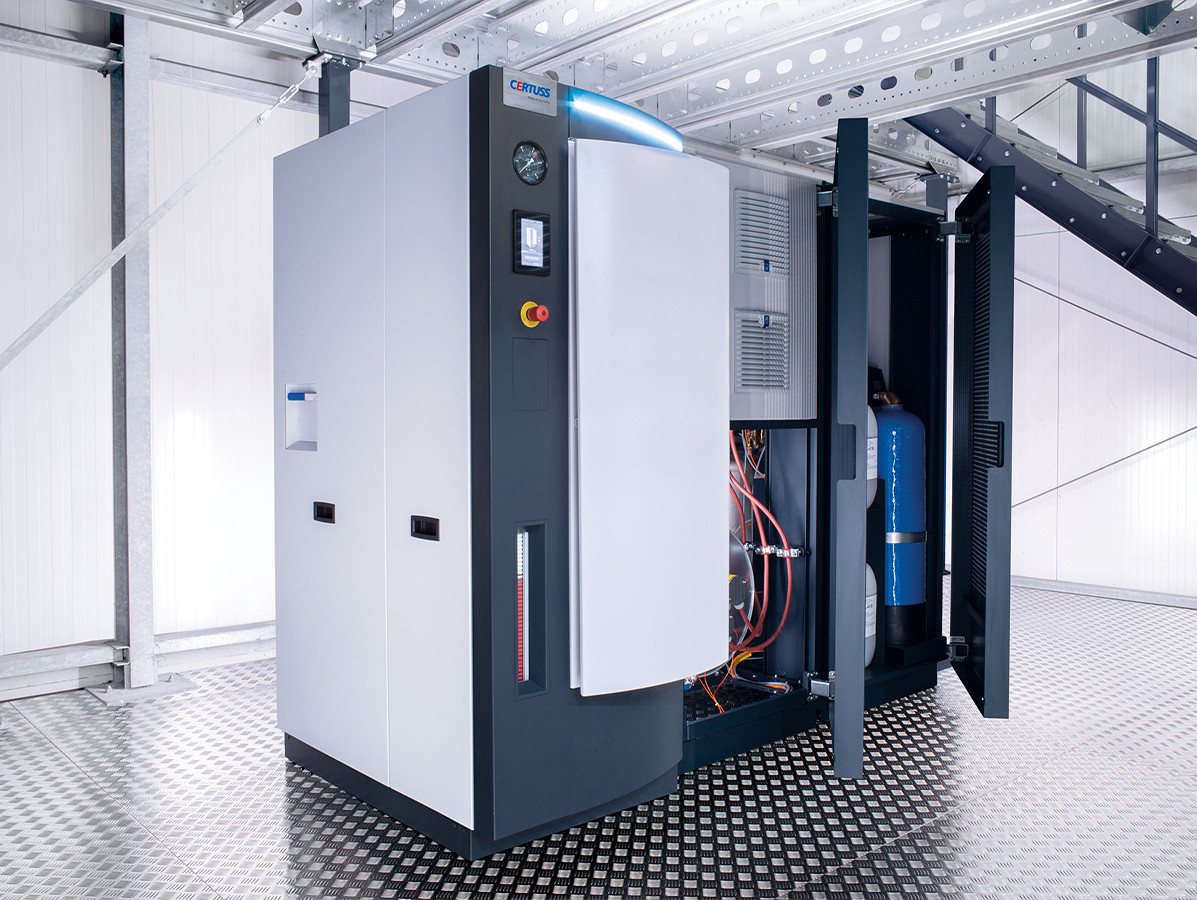 The CERTUSS E320MX is the new generation of electric steam generators. In terms of efficiency, power adjustment and space saving, this development represents a new performance class with great potential for your company. The new design guarantees high durability, reliability and a long service life.
The new type of electric boiler is available in eleven different steam capacities (10 to 320 kg/h). The electric boiler is constructed with different modules according to your steam requirements and wishes.
The compact design of the E320MX reduces the required space by up to 25%. The equipment dimensions correspond to the standard door width (80 cm) for efficient installation.
The standard module can be extended by a water module MX-CPA. This ensures a simplified and more efficient steam system. The addition of the optional Thermotimat-Plus Control ensures protection against corrosion, which improves the constancy of the boiler pressure and steam quality, thus increasing process reliability.
The new generation electric boiler is flexible in use, both in terms of its ability to switch to the right steam demand and of the modules that can be arranged as required during installation. Thanks to flexible access points, there is always easy access, which makes maintenance quick and easy.