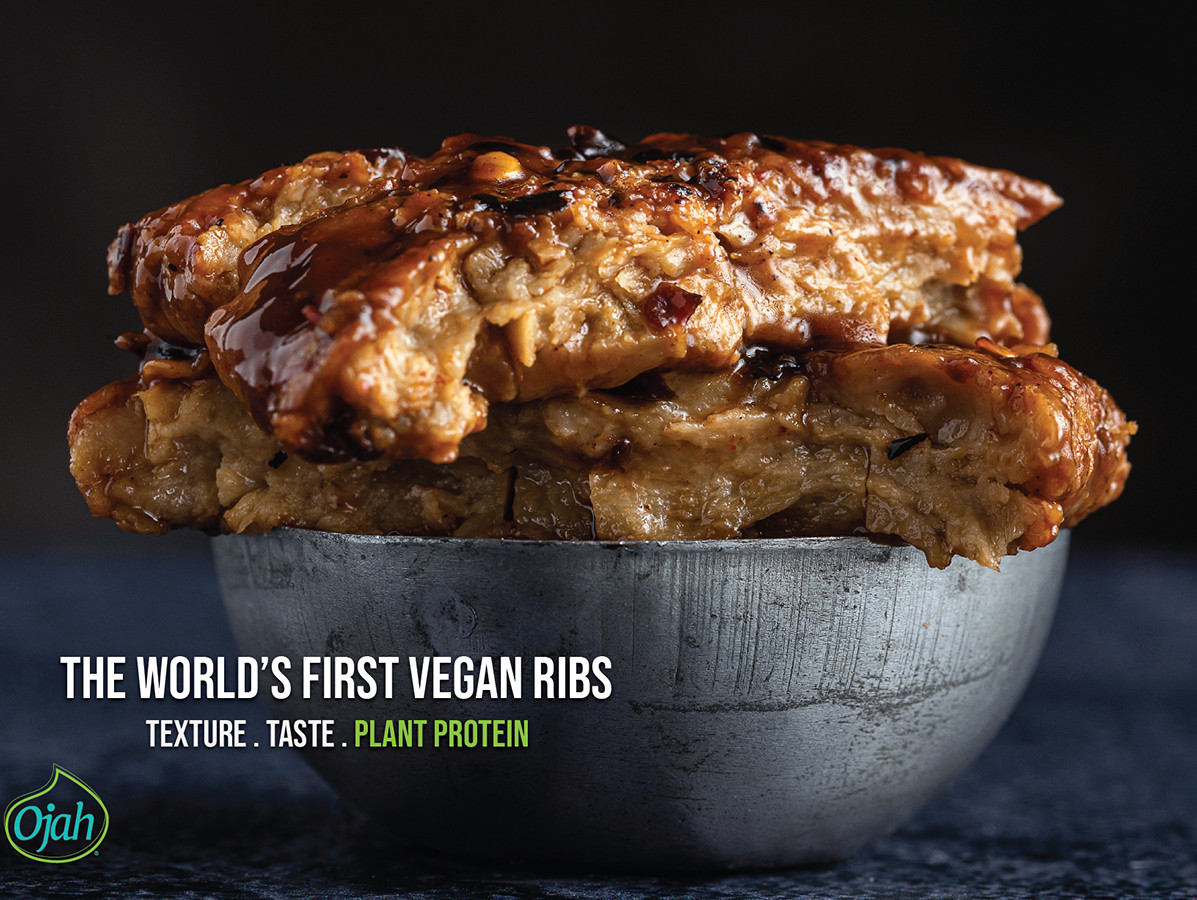 © Ojah
Challenges
When asked where the biggest challenges lie in the development of 'plant-based', Jos Havekotte, Joeri Hollink and Chuck Muth appear to be pretty much in sync: everything revolves around taste and mouthfeel.
Jos Havekotte: "Our focus in product development is on further improving taste. The fact that salt use and saturated fats are increasingly under discussion in society makes that challenge even greater. We are also investigating how the structure and mouth feel of meat products can be approached even better. A good nutritional value of the products is essential for this; for the critical consumer it must be even better than the meat product", says Havekotte. "With many of our products, we have that under control, as well as the total declaration. This is partly because we are not dependent on the (im)possibilities of certain suppliers".
Joeri Hollink: "We judge our textures on all parameters; from the moment you bring it to your mouth, the first bite, the taste, the chewing, how the product falls apart, up to and including the swallowing. Only then do we look at whether and how we can translate a texture into a consumer concept. During the development of our new Heppi® concept, based on yellow peas and water, we were looking for a unique bite and a perfect mouthfeel. The texture, juiciness and consistency in your mouth of this 100% vegetable product, turns out to be the most similar to that of slowly cooked spareribs. "
Chuck Muth: "Our challenge is to maintain our chosen approach to creating products that taste great and are made without GMOs, soy and artificially produced ingredients. Our work would be much easier if we could apply those ingredients, but that would make our message to consumers much more complicated. In the long run, we are better off with this choice".
Jos Havekotte agrees: "Transparency and the origin of the raw materials are also important points for us, as is sustainability. The soy we process is grown in Europe and is fully traceable. This soy is not processed with chemicals during extraction. The energy used in that process largely consists of renewable energy. Most of the products we can now also make are based on pea protein, also from Europe".
Also at Ojah they keep the products as pure as possible. Joeri Hollink: "Thanks to 'High Moisture Extrusion' (HME) we can make textures based on pea protein with long fibers that are connected to each other as one piece; without using additional ingredients. Apart from flavourings, nothing else has been added. End products that we have developed so far contain between 20 and 25% protein. With a minimal ingredient declaration, this innovation also meets nutritional requirements. The digestibility is not very different from other vegetable proteins. Regarding the PDCAAS (protein digestibility-corrected amino acid score), pea protein scores fine (0.89), but not the best. Soy protein scores much better here (0.98) than other vegetable proteins, sometimes even better than animal proteins.
"In terms of nutritional value, but also in terms of taste and application possibilities, meat substitutes are indeed crawling ever closer to meat products", confirms Jos Havekotte. "In my opinion, they should therefore no longer be on a separate shelf in the store for better acceptance. We prefer to see our fresh meat substitutes in the supermarket next to the regular minced meat, hamburgers and sausages."