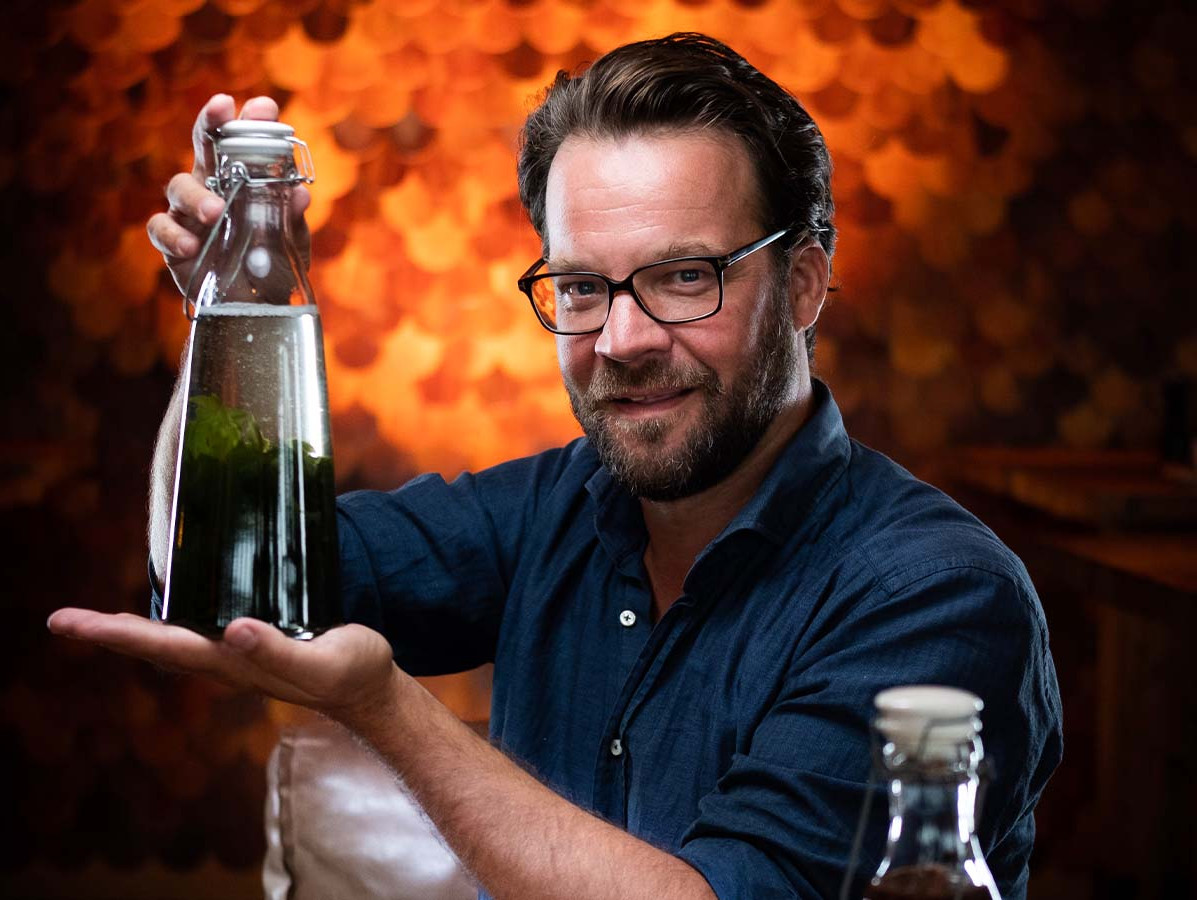 Starting with cured sausages flavored with liquor, Remko Hol, the head of Olijck Foods, took his first steps in the food industry. Upon discovering that the pigs used for his sausages consumed seaweed, it sparked a thought: why don't we eat seaweed directly?
Remko then developed an entirely plant-based product, but in his opinion, it wasn't quite up to scratch. Revisiting the drawing board, he conceived a product that's causing a real stir: the hybrid meat from Meat-You-Halfway (a balance of up to 50% meat and at least 50% plant-based).
So, earlier hybrid products didn't make the mark. What sets yours apart?
"Past failures boiled down to taste, juiciness, and texture. Our products are indistinguishable from conventional meat. Consumers can handle it just as they've always dealt with meat. The colors and aromas are familiar, very much like traditional meaty scents. You won't find bits of cauliflower, bell pepper, or other odd ingredients that might make someone say, 'that's odd.'"
Is seaweed's role in the product the reason behind this authenticity?
"That's part of it. Seaweed intensifies meat's fatty flavor, so it can partially take over the role of fatty meat. But there are additional reasons, like the climate benefits: the sea covers about 70% of the Earth, viable for seaweed cultivation. Seaweed farming even actively captures CO2 from the atmosphere. Moreover, seaweed retains impressive nutritional values, unlike some modern vegetables that have lost nutrients due to selective breeding. Seaweed is much less modified and therefore still has the nutritional values of 150 years ago. Finally, a lot is possible in terms of taste. With around 18,000 different seaweed varieties, almost all land-based flavors have a seaweed counterpart."
Is the ultimate goal a 100% plant-based product?
"Shifting towards plant-based diets is beneficial, but whether a fully plant-based diet is feasible remains debatable. For instance, you still need manure for fertilizing fields. For that reason alone, I believe hybrid products will remain relevant. We're almost at the stage of perfecting a purely plant-based product, but we aren't rushing its release. Maybe in five or six years. Transitioning too swiftly doesn't make sense. People need time to adjust to plant-based foods. Push them too hard, and they'll resist change and stick with their old ways."