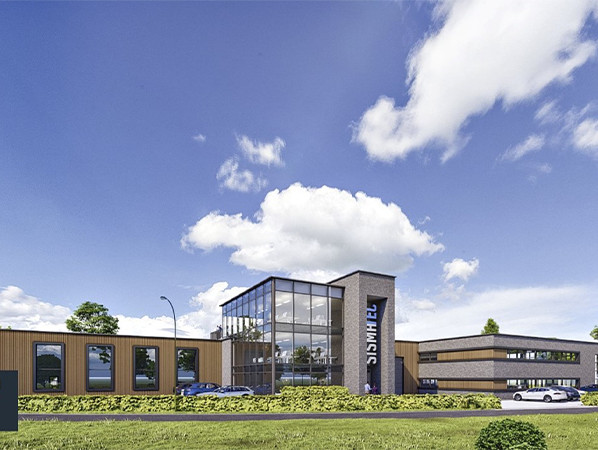 Recently, Sismatec, supplier of A-brand machines for preparing, processing, portioning, filling, dosing, weighing and packaging of food and pharmaceutical products, has outgrown its own premises. The company is currently busy realising the completely new Experience Center and office space, which is expected to be completed in February 2022.
From concept to design
In cooperation with architects and construction company, a total plan has been made, from a design for expanding a new hall and office space. Progress is steady, with hard work on the construction site every day. And the current projects with clients continue as usual. If the progress continues like this, it is expected that the plastering will be completed around Christmas and that Sismatec can proudly announce that in February 2022 the new office building and Experience Center will be delivered.
Experience Center
The company is proud of the developments of the brand new Experience Center in Almelo. The new hall will become the Experience Center, which will be the central place for inspiration, experience and, of course, to show a range of possibilities in terms of machines and applications. In the Experience Center, the company can showcase much of its portfolio.
The Experience Center will not only be a place of inspiration where customers can go with their questions, but should also become a real place where customers can be guided towards the best total solution. Sismatec wants to realise this best total solution for the customer by making the difference in designing the Experience Center in the most inspiring and efficient way.
In addition, the customer is offered the opportunity to take their product with them so that it can be processed/packaged on site using Sismatec's machines. The customers are taken through this process step by step. "We are convinced that this interactive session is valuable for further building our customer relationship. In addition, the showroom also offers a place to invite new customers to enter the inspiration route along the machines together."