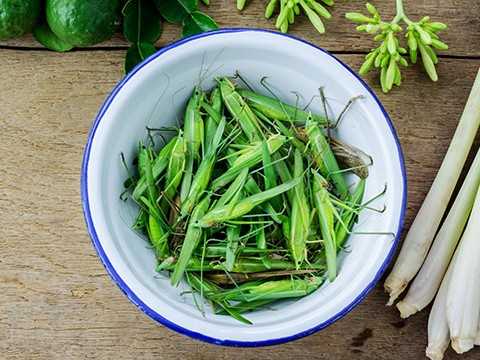 Less sugar, salt and fat – more natural products and ingredients. Less meat and other animal proteins – more vegetal alternatives. Fewer pesticides and CO2 emission – more attention to nature and the climate. All in all, this chess game of ingredients and 'reformulation' causes the industry a lot of headaches.
In 2009 the clean label trend was given a huge boost in Western Europe. The number of new product developments rose from 6,000 to 10,000 (Source: Innova Market Insights). Worldwide, the share of products with an 'organic claim' rose from 6.3% in the first half of 2013 to 9.5% in the first half of 2015. Alternative preservatives were number 4 on the top-5 of the most important trends for 2016. In 2019, these are still the main themes. A positive thing is that 'the adventurous consumer' is number 1. We are open to new flavours, fresh sensations and innovative products. So the consumer is open to the innovations that producers want to surprise them with. But variations of meat are less welcome: worldwide, brands are busy 'greening' their assortments with vegetal options. There is an alternative for everything on the market: alternative dairy products, alternative protein sources, alternative sweeteners. Producers have not done developing, and consumers are not yet saturated in their hunger for 'different'. The industry keeps searching for god alternatives for sugar. Nestlé designed a so-called 'hollow' sugar molecule – with the sweet taste, but with fewer calories. Unilever hopes to get more out of stevia in the near future.
Back to basic
The 'clean label' concept is not as unambiguous as the term 'clean' suggests. It may refer to the elimination of chemical-sounding or artificial ingredients from the ingredient declaration, but also to the use of simpler words for the ingredients to make them sound more natural and understandable to lay persons. A third interpretation is that the label states more and more often what is not in the product: free from.
In a word: the consumer says he wants 'back to basic', preferably with a high degree of authenticity and naturalness. Simplifying recipes and more attention to local raw materials are ways for food producers to respond to this trend. A general reduction of the number of ingredients used has taken the place of (merely) getting rid of the number of E numbers. The clean labelling trend can be considered a wake-up call for food manufacturers: they must re-examine ingredients, modify their products. This is less simple than many consumers think, for the influence of one single additive in flavour, bite, colour, shelf life and food safety can be considerable.
Product innovation
Honig, part of KraftHeinz, started five years ago with an extensive trajectory of product improvement to modify their instant meals. It started with a consumer survey to find out what perception people have of naturalness and health in relation to their products, and to what degree clean label could add extra value. It turned out that respondents are finding health, naturalness and nutritional value more and more important. Honig examined 35 different products, instant meals and instant soups in particular, and wherever possible replaced E numbers with natural substances. Of course, the flavour was not allowed to change as a result of the new composition. That is why it took two years to bring the innovated recipes on the market.