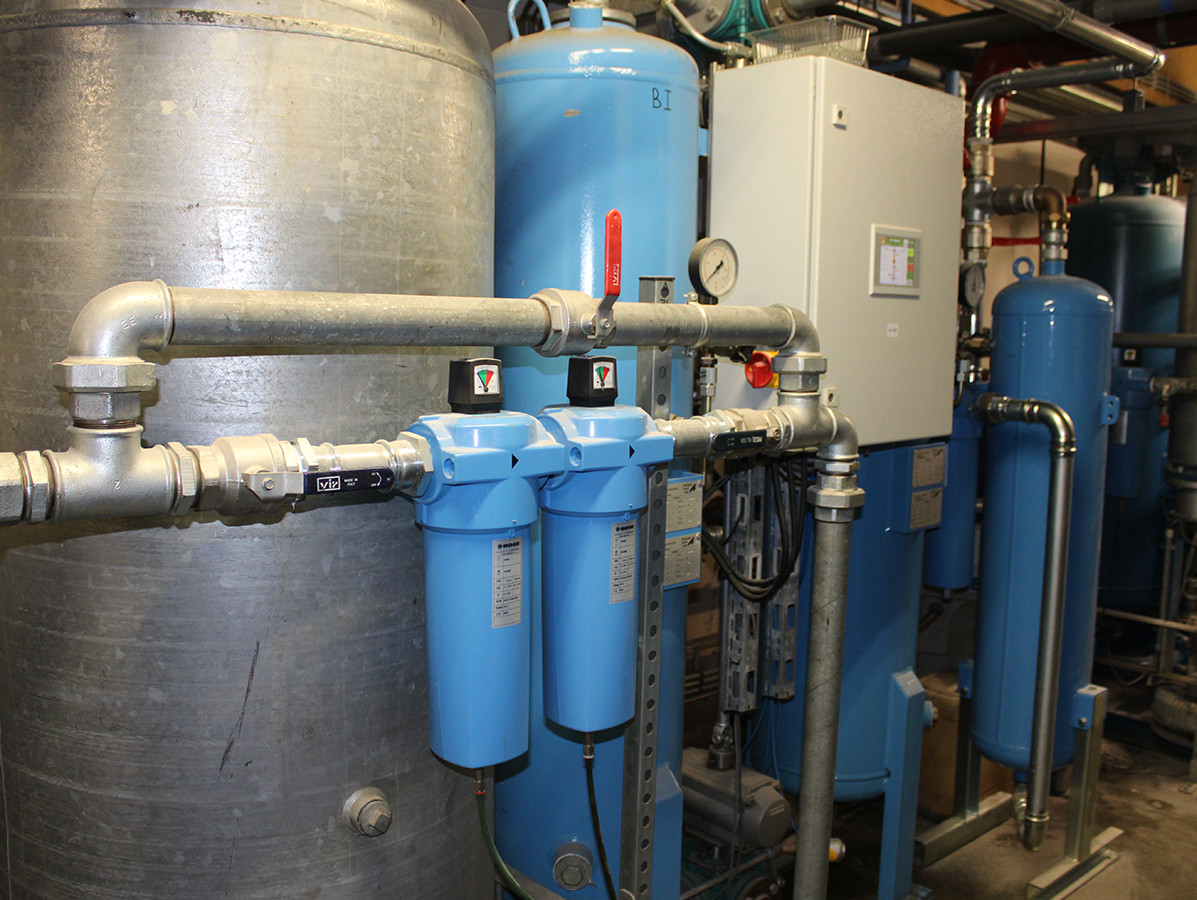 Family business Detailresult Groep N.V. (DRG) operates the Dirk and DekaMarkt formulas. They called in BOGE Kompressoren for an improvement plan for the butchery and bakery departments of the production and distribution centre in Velsen-Noord. 
An initial flow measurement by BOGE showed that the current compressor for the butcher's shop was too large for the capacity. Instead of the 75 kW compressor, twice a 22 kW compressor is better. The air quality could also be optimised: with the DCZ-Series activated carbon adsorber, which reduces the residual oil content to 0.003. Because the post filter is already mounted, the adsorber can be connected directly. The surface of the activated carbon binds existing oil vapours and odours from the compressed air. The pre-dry compressed air flows into the tanks from top to bottom through the high-quality activated carbon.
The flow measurement at the bakery showed that the 75 kW compressor can be used here. The compressor from the butcher's shop was therefore not exchanged, but reused. BOGE did provide the installation with extra sound attenuation. With the purchase of two C30 BOGE rotary screw compressors, a standard C30 compressor and a frequency-controlled C30 F rotary screw compressor and the five-year free 'BestCair' warranty plan, Detailresult has opted for security, and the company will also make considerable savings on energy and maintenance costs.
The C30 and other compressors in the C series can best be described as performance-driven compressors, without frills. The integrated design ensures short connections, resulting in minimal pressure losses. Despite their very low energy consumption, these compressors are very powerful.