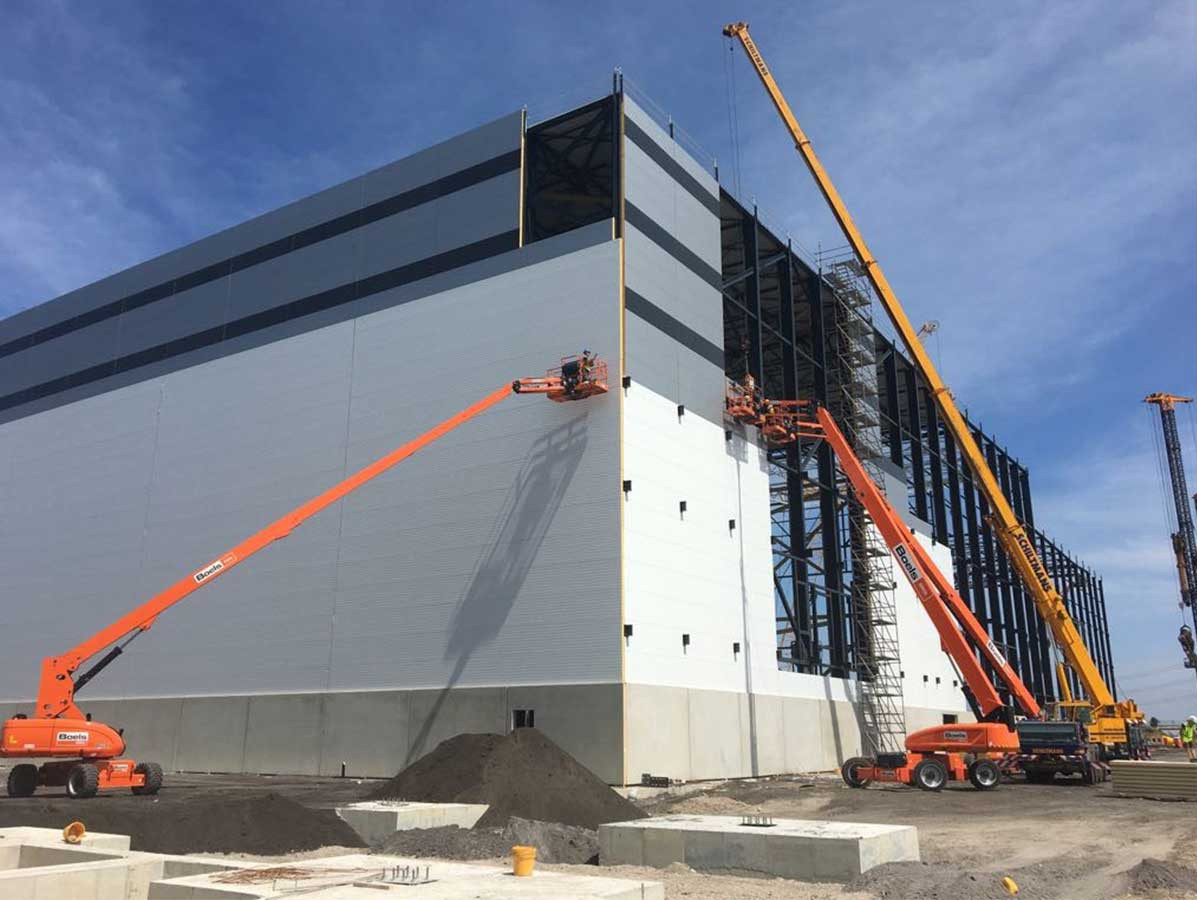 Roma Nederland B.V. will become part of the Cold Care Group, a participation of NewPort Capital, with immediate effect (10 March 2022). K.I.M. Nederland B.V. has been part of the group since April 2021. The Cold Care Group is now the largest player in the specialised niche of insulated modular construction of cold storage and climate-controlled solutions in the Netherlands, with an increasing presence throughout Europe. Both K.I.M. and Roma will continue to operate under their own names.
As part of the envisaged accelerated growth strategy, Cold Care Group has appointed Ben Claaszen an industry veteran and former Managing Director within the Kingspan group as CEO of the newly incepted group. Ben, supported by the incumbent management teams of K.I.M. (Elbert-Jan Drieënhuizen, Erik Engeltjes and Gerard Scherff) and Roma (Paul Pallandt, Johan Woestenberg and Herman van Leeuwen) will start at April 1 st and spearhead the groups growth initiatives, both organic as well as acquisitive.
Han Reinders, Cold Care Group Supervisory Board Member and former Managing Director of K.I.M. comments: "Roma has been a wellrespected and highly regarded industry peer of K.I.M., the company incepted by my father in 1968, for as long I can remember. With its highly complementary product portfolio and service offering, Roma is a great partner for K.I.M. and I am very proud that both companies have joined forces as part of Cold Care Group, marking a truly historic event."
Paul Pallandt, Commercial Director of Roma adds: "With the collaboration with K.I.M. and NewPort, we are at the start of a new chapter in the history of our company which was incepted in 1978 and where Herman van Leeuwen, Johan Woestenberg and me all have been involved for more than 30 years, starting as employees and later also as shareholders. Adding Roma's state-of-the-art manufacturing capabilities in the area of insulated doors, housings, tunnels and cabinets to the group will undoubtedly lead to new innovations in design and products which should benefit and create value for our joint customers. We feel a strong cultural match with K.I.M.'s leadership team and have great respect for its skilled and loyal workforce. As such myself, Johan and Herman are very pleased to collaborate with K.I.M. as one team under the umbrella of the Cold Care Group, continuing to run the day-to-day operations of Roma and entering as shareholders in the Cold Care Group."
NewPort Capital
The formation of the Cold Care Group marks an important step in the industry consolidation efforts of NewPort and follows NewPort's investment in K.I.M. completed in April 2021. "We see tremendous growth potential in the cold store industry and broader temperaturecontrolled supply chain and are very excited to be able to unite the capabilities of both companies which each are known as leaders in developing and constructing the industry's most sophisticated fully automated facilities. We are also very pleased to have Ben Claaszen coming on board as our new CEO and fellow shareholder and to lead this promising platform for further growth. Ben's experience and success growing companies internationally, leading them through post-merger integration processes and harvesting synergies will be of great benefit to Cold Care Group under our ownership.", said Melvin Sie, Partner at NewPort.
Ben Claaszen, newly appointed CEO of Cold Care Group, comments: "The combination of Roma and K.I.M. is a true powerhouse in the specialised cold store construction market and I strongly believe the combined business, which covers the entire value chain from production and construction to service and maintenance, is uniquely positioned towards its clients with an unrivalled ability to cater to their needs for innovative and high-quality solutions. As Cold Care Group we seek to accelerate the growth strategy of the two companies, and I look forward to leverage on the strong platforms build over almost 100 years of combined history and further expand the business across other verticals than food including pharma and healthcare and to grow the activities internationally."
Jointly K.I.M. and Roma install over 650,000 m2 in insulated sandwich panels annually making it the single largest user of these materials in the Benelux. With a total workforce of some 150 own employees, the Cold Care Group is also one of the larger specialised construction companies in the Netherlands executing some 500 projects a year.