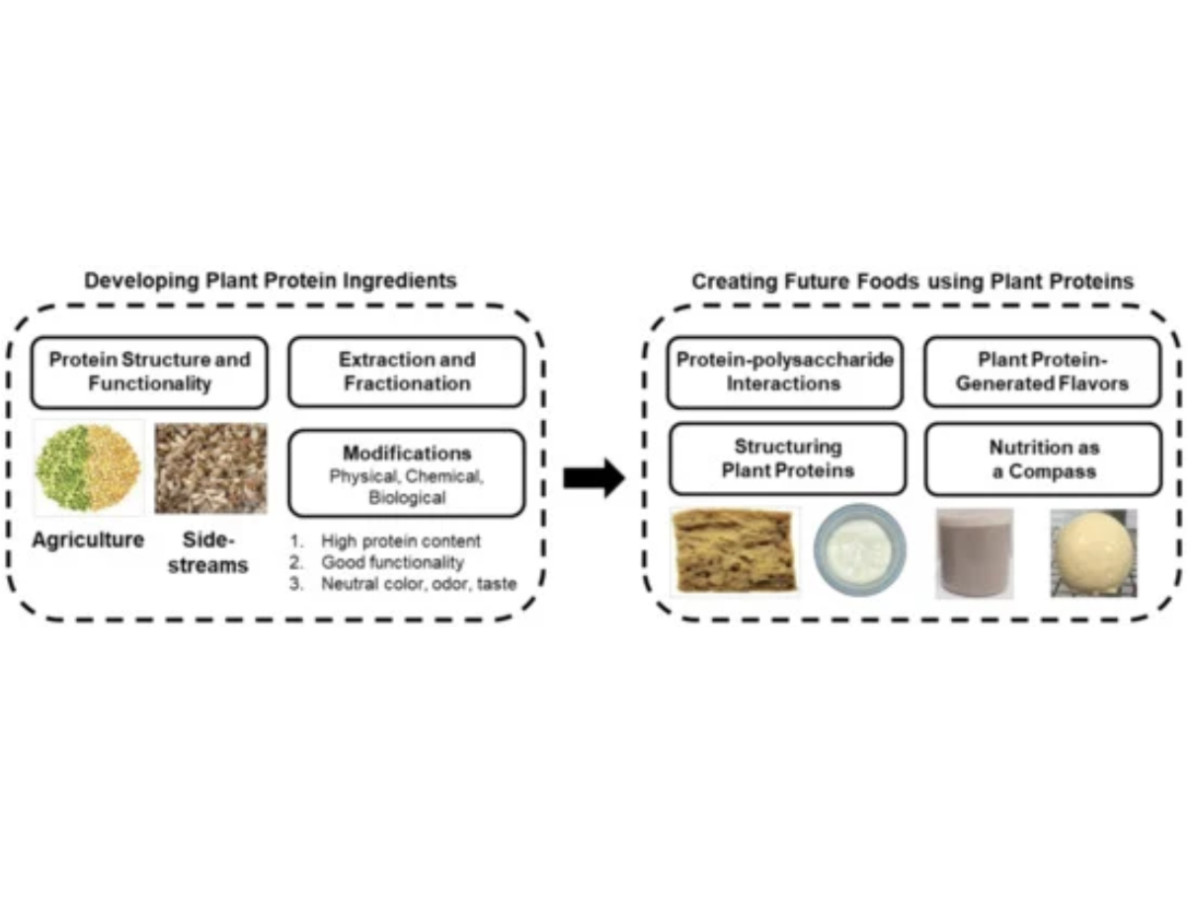 Today, we are facing an unprecedented challenge to produce and distribute adequate protein to feed over nine billion people by 2050, in an environmentally sustainable and affordable way. Protein calories consumed by people all over the world approximate 15–20% of their energy intake. This makes protein a major nutritional imperative. 
Plant-based proteins
Plant-based proteins present a promising solution to our nutritional needs due to their long history of crop use and cultivation, lower cost of production, and easy access in many parts of the world. However, plant proteins have comparatively poor functionality, defined as poor solubility, foaming, emulsifying, and gelling properties, limiting their use in food products. Relative to animal proteins, including dairy products, plant protein technology is still in its infancy. To bridge this gap, advances in plant protein ingredient development and the knowledge to construct plant-based foods are sorely needed. 
Roadmap Plant Proteins
This review focuses on some salient features in the science and technology of plant proteins, providing the current state of the art and highlighting new research directions. It focuses on how manipulating plant protein structures during protein extraction, fractionation, and modification can considerably enhance protein functionality. To create novel plant-based foods, important considerations such as protein–polysaccharide interactions, the inclusion of plant protein-generated flavors, and some novel techniques to structure plant proteins are discussed. Finally, the attention to nutrition as a compass to navigate the plant protein roadmap is also considered.