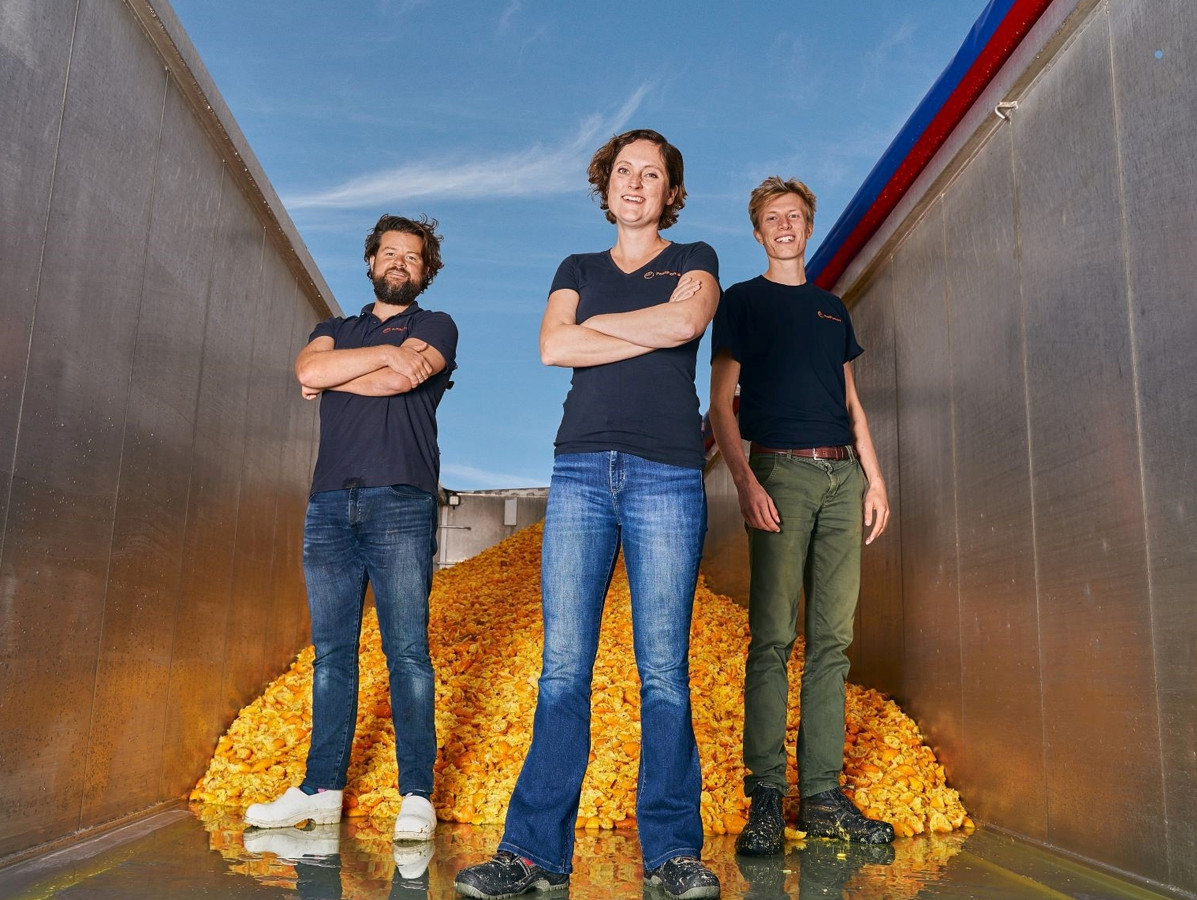 PeelPioneers is building Europe's largest peeling factory in Den Bosch, aided by a unique consortium of sustainable doers. The company offers a high-quality circular solution for orange peels left over after making fresh juice. In the new factory, PeelPioneers will soon be processing one hundred and twenty thousand kilos of peels per day, tripling its current processing capacity.
In addition to scaling up production, this investment will enable PeelPioneers to extract even more value from peels. For example, new citrus peel products have been developed in the company's own laboratory. An example of this are dietary fibres that offer strength and structure to meat substitutes, which are ready to be implemented in the new factory. The new production facility is being realised thanks to the investment of a unique consortium, consisting of Rabobank, the Ministry of Economic Affairs (Top Sector Energy Grant), the National Green Fund, the Brabantse Ontwikkelings Maatschappij, European Circular Bioeconomy Fund and early investor DOEN Participaties.
Supermarkets and the hotel and catering industry have to dispose of large quantities of peels. PeelPioneers' pioneering technology offers them a one hundred percent circular solution. Sytze van Stempvoort, co-founder of PeelPioneers: "With the growing demand for freshly squeezed gravy, the number of peels is also growing. We make food from food. In this process, the entire incoming stream is retained in the food chain. With the new factory in Den Bosch, we will soon be able to save even more peels from the incinerator. We are scaling up to one hundred and twenty thousand kilos of peels a day: an entire Olympic swimming pool".