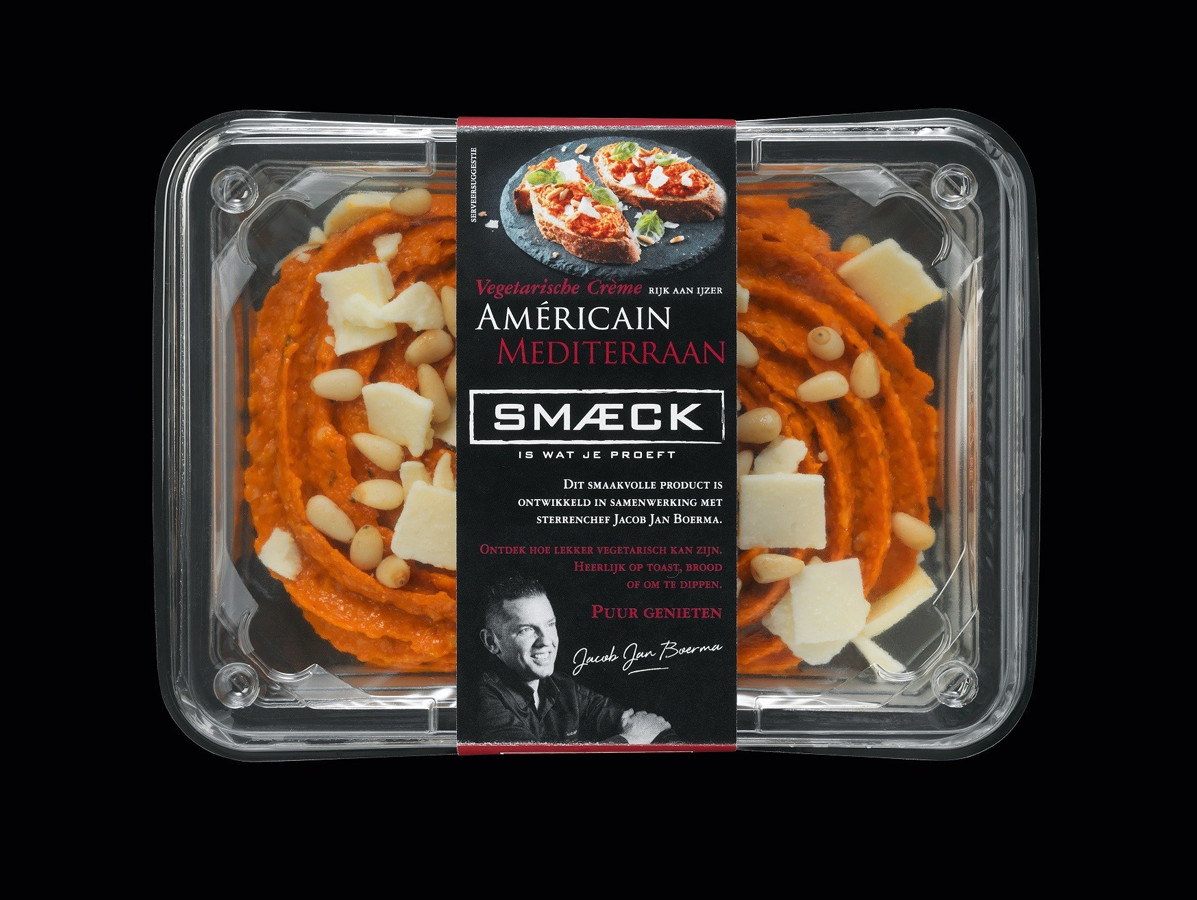 In this month's consumer guide, the SMAECK brand's natural Vegetarian Cream Américain has been voted the most delicious sandwich filling in the category vegetarian American fillet, spread sausage and pâté. This fresh product from SMAECK has been awarded both 'Best in Test' and 'Best Buy' by the Consumers' Association.
According to a number of members of the flavour panel, the vegetarian SMAECK Crème Naturel can hardly even be distinguished from real fillet américain, because the 'meat experience' with this vegetarian fillet has also been very successful. The source of protein is milk. SMAECK products are supplied by the family business Luiten from Zoetermeer.
Family business
As a family business, Luiten has been specialising for over 80 years in the development and production of various tasty meat specialities such as filet américain, ox sausage and grill products for food retail, foodservice and wholesalers.
Star chef
As market leader in the above mentioned fresh products in the Netherlands, Luiten started about two years ago with the development of an additional vegetarian assortment with tasty fresh products for on bread or toast. The SMAECK Crème Américain was developed in close cooperation with star chef Jacob Jan Boerma. In addition to Natural, several tasty flavours are available.