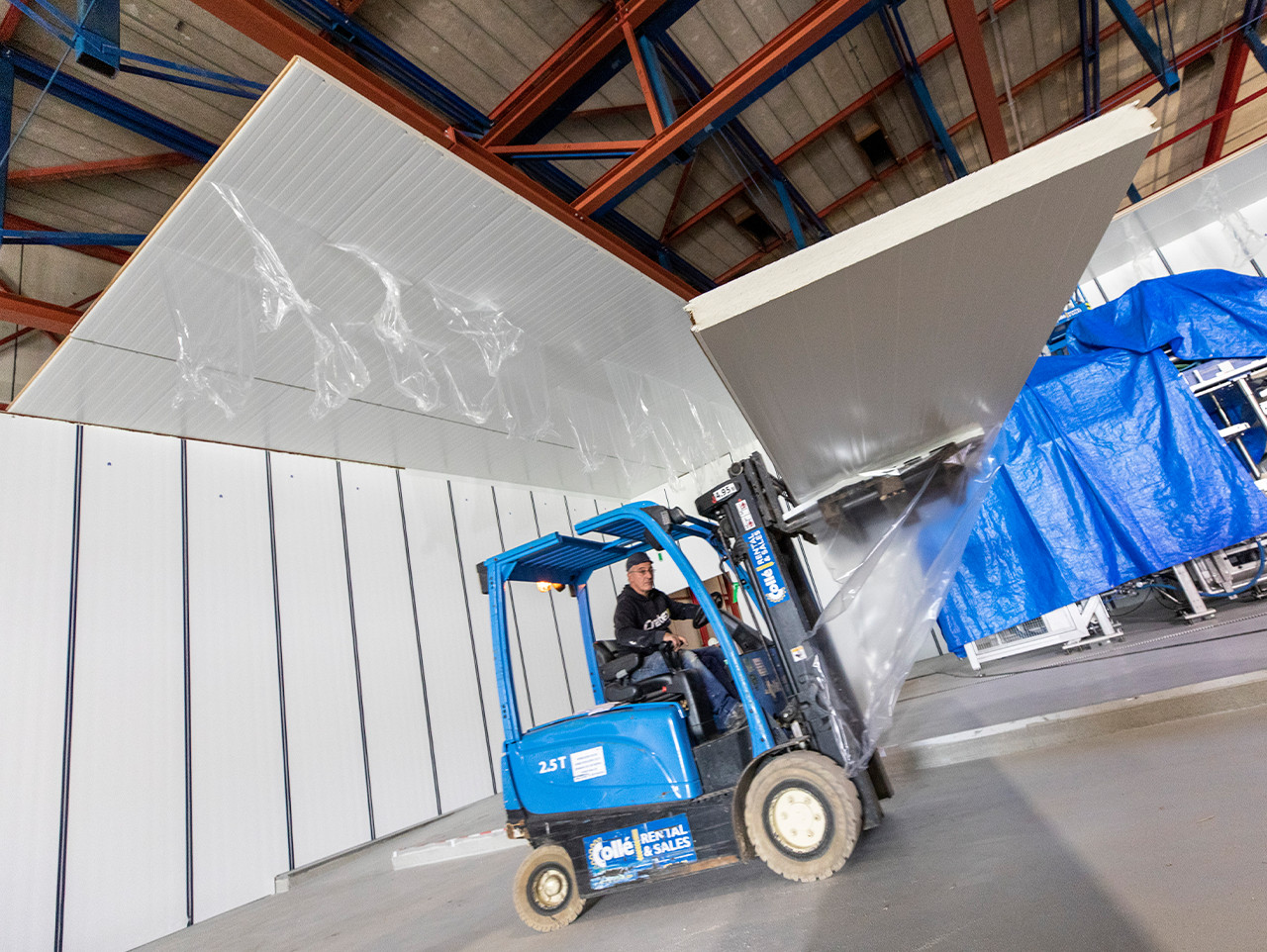 At Huhtamaki they know that the future of packaging lies in paper. That's why they're investing heavily in a new factory and why parties who can supply high-quality applications are involved in the renovation. The fact that those parties work together smoothly is extra favourable.
"A reference for the food industry", is how Edwin Slingerland, director of SR Vloeren (part of the Ruys Group), describes the remodelling at Huhtamaki in Leeuwarden. At the Frisian location of the international packaging company, machines, processes and products are developed for paper packaging. Albert Koekoek, Huhtamaki's construction supervisor, agrees with Slingerland's assessment. He explains the reason for the remodelling: "Huhtamaki is increasingly often approached by large, international names in the food industry with a request to develop a new, paper-based packaging product. These companies have the ambition to become plastic-free as soon as possible. In light of this growing interest, this packaging company is fully committed to paper."
Pilot plant
For example, a food giant recently approached us to develop paper lids for cups. The company then decided to set up a pilot plant in Leeuwarden. The Frisian location is currently being expanded: a third of an existing factory hall is being rented, about three thousand square metres. The new space had been used as a warehouse for decades and needed to be completely rebuilt. No less than forty million euros have been set aside for this. A five-star package was envisaged for this, explains Koekoek: "Huhtamaki's major customers always have additional requirements in terms of hygiene, food safety, sustainability, working conditions and fire safety, in addition to the legal standards that apply to the food industry. Huhtamaki therefore wanted the highest quality applications available on the market for the new hall."