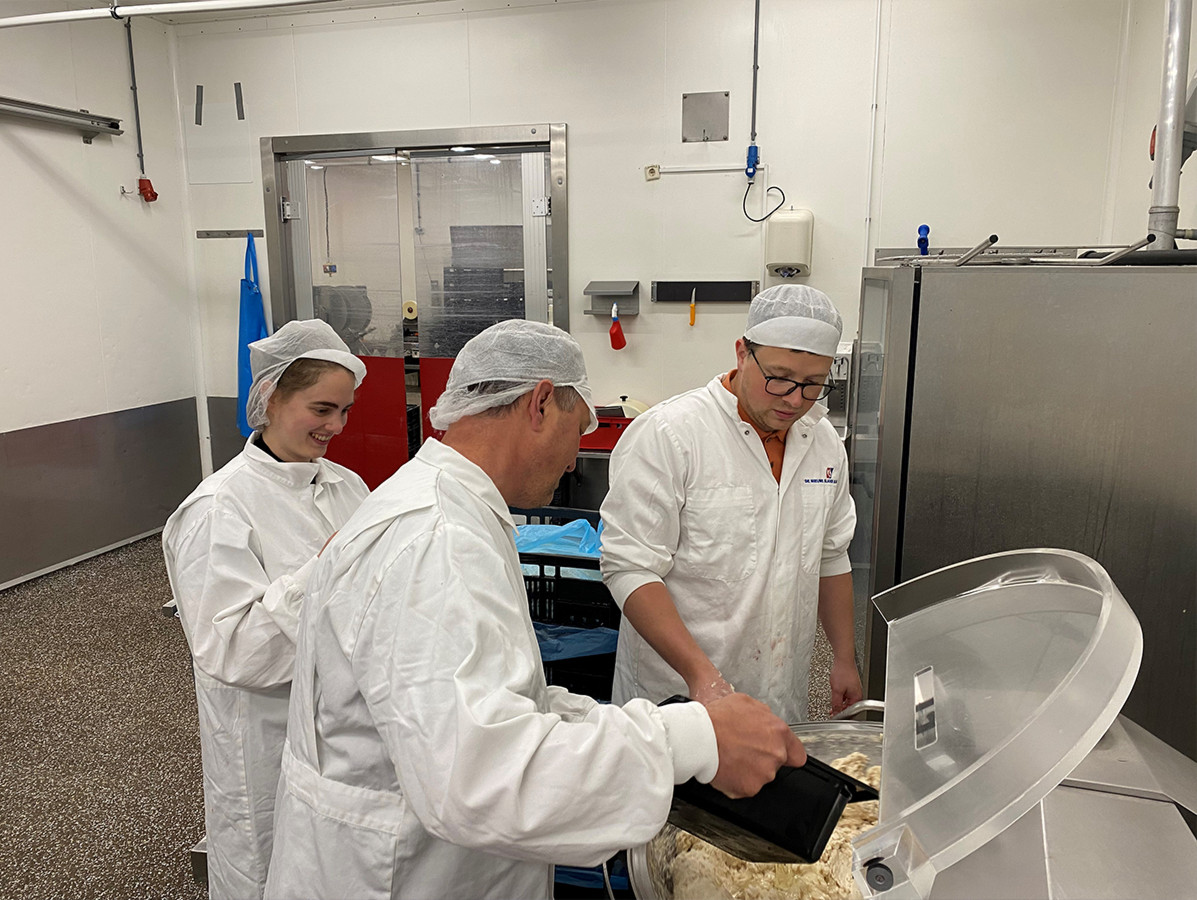 On October 4th, Leo van Etten, owner of 'De Nieuwe Slager', will start a new company specialised in meat substitutes for chefs and butchers. Pieter de Ruijter, commercial manager DEGENS (the butcher's branch of SOLINA-GROUP) is helping him.
Leo van Etten develops and produces a range of clean-label products from sustainable meat for a loyal group of customers. "Don't make a uniform product, but good, traditional products that people come back for," he says. "Our ham under the Gooise Ambacht label has been legendary for years. But the world is changing. The demand for 'less meat on our plates' is growing. Either by reducing weight, or through a complete alternative."
"Especially among our meat-related target group, the demand for plant-based is growing, because the number of flexitarians is increasing," agrees Pieter de Ruijter. "Within SOLINA we have a team of food fanatics who form the unique business unit NEXTERA and respond to the increasing demand for 'New Protein Food' (NFP). All sales teams in 17 countries receive monthly training. Successes achieved, new developments and flavours are shared and tested. With the input of recent industry news and in-depth market reports, we help our customers to increase their capacity for renewal and innovation."
New ideas and inspiration
At the interview table, it becomes clear that Pieter and Leo have known each other for some time. "Through tastings that were organised by a joint customer, Leo explains. "All suppliers were challenged to come up with new ideas. We always kept good contact. On Pieter's advice, I visited the 'Degens bbq inspiration event' two years ago."
Pieter: "In the meantime, I was working in the world of herb mixes, marinades and sauces for the fresh produce industry. That was since 2017, so a year after the acquisition of Degens by the Solina Group. I thought the barbecue event would be perfect for Leo and assured him that he would be surprised with new ideas, also plant-based." Leo came, but did not pick up the ideas right away. "Everything was still going so well," he explains." I had enough work to focus on... Until the corona pandemic broke out. Suddenly the catering industry was closed, I was selling less and I had time to spare. That got me thinking."