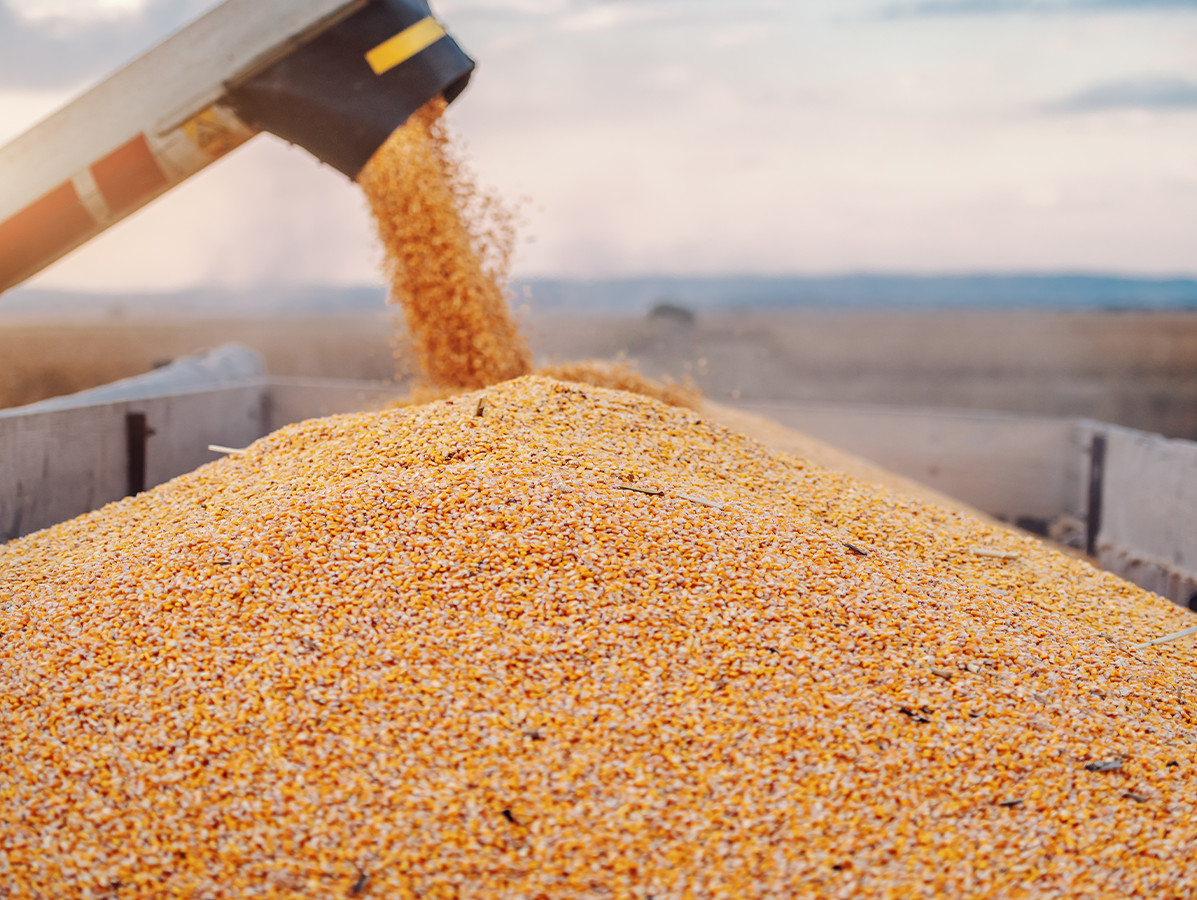 For its feed, the Netherlands is highly dependent on imports from the Ukraine. Because of the war, the availability of corn is also under pressure. This affects the Dutch pig farming sector and the poultry sector in particular. What does this mean for the Dutch food and agri sectors and the consumer? Rabobank looked into it.
"The ports in Ukraine are largely inaccessible, which limits the export of corn, wheat and other goods. But we are particularly concerned about the disrupted supply of corn from Ukraine, as about 50% of our corn imports come from that country. The Dutch pork and poultry sectors are therefore largely dependent on corn from Ukraine for their feed," say Rabobank analysts.
Corn by rail
Not only the current stocks are a problem. There is also much uncertainty about the future availability of corn. "In Ukraine, corn is usually planted between April and May. By comparison, most Ukrainian wheat is winter wheat and is planted later, in September or October. And with the war, the planting of corn in Ukraine is also in danger. We assume that the war will last six to twelve months. We estimate that the crop production in Ukraine will then be at 60 percent of the normal level. So that means that next year there will be 40 per cent less corn available from Ukraine, and it will be exported mainly by rail."
It is true that the European Commission has taken measures to support European farmers, such as temporarily allowing crop production on set-aside land. But analysts say it is unlikely that there will be much planting this spring and the supply could increase significantly this year. "To make up for the shortfall in corn imports from Ukraine, the Netherlands will have to increase imports from other markets or adjust feed compositions. Either way, the price of corn will rise and with it the feed costs for pigs and poultry."
Impact on food sector
Rising feed costs are already leading to higher consumer prices. In the case of pork, for example, we saw a consumer price increase of about 5 per cent, in one week. The meat categories are now in the leading group when it comes to price increases in the supermarket, with 15 to 20 per cent higher sales prices.
As for the higher supermarket prices for meat, analysts anticipate that consumers will not eat less directly, but will buy other products. "For example, people will no longer buy steak, but minced meat. Or chicken legs instead of breasts. Incidentally, the price of meat substitutes is not increasing at the moment. So there may be some additional substitution there as well."