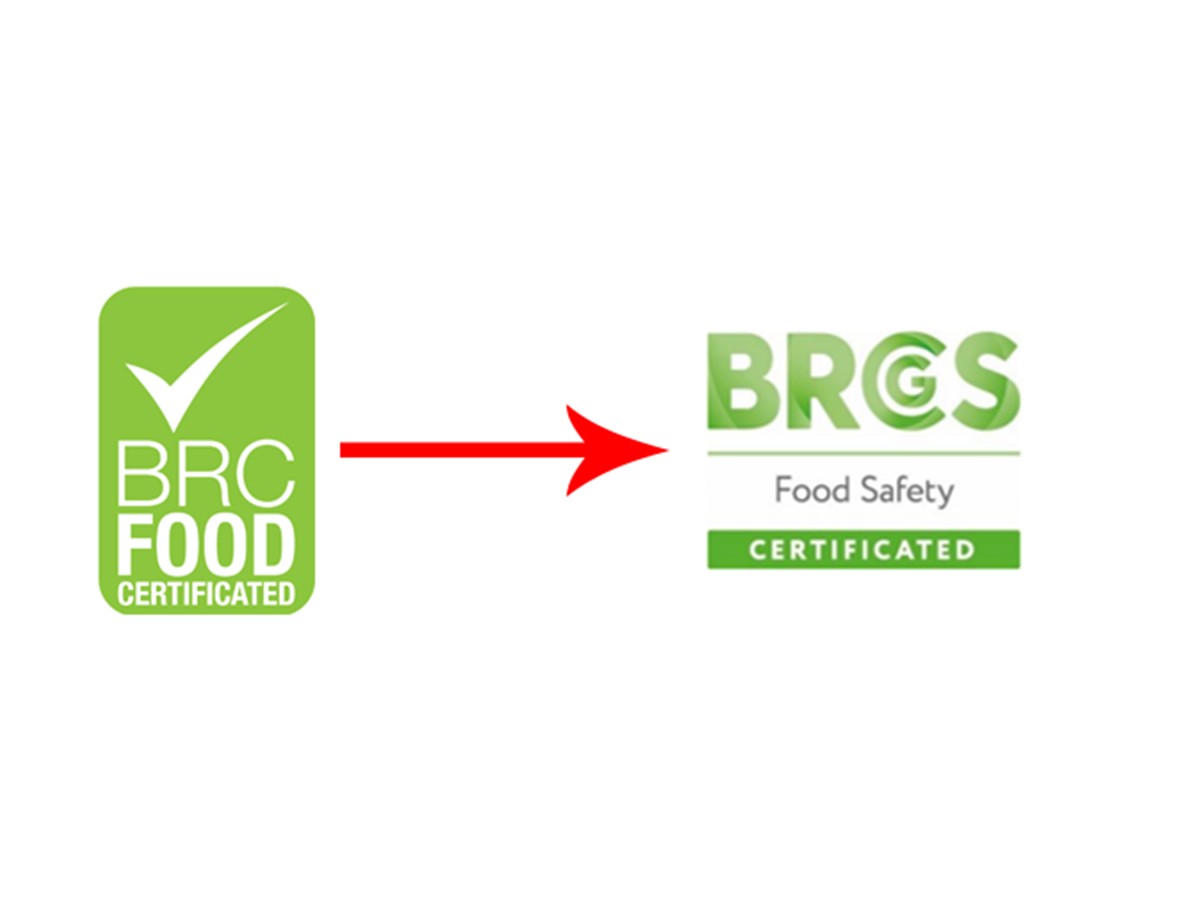 There is a lot of confusion about using the right logo for BRC8. Many companies either have no idea that this is an issue, or it is not clear to them how to deal with it. In order to obtain the certification, a company has to meet a lot of new requirements and conditions. However, what has not yet been communicated much about is the use of the new logo for commercial purposes. Just a small detail? Certainly not!  There are already reports that shortcomings have been given because the new logo is not being used.
In practice it appears that some auditors are inclined to write a shortcoming on 1.1.13 (see below) in case of misuse of the logo. Vakblad Voedingsindustrie asked Aldo Rus, Approved Training Partner (ATP) of the British Retail Consortium (BRC) and working at KTBA, to clarify: what exactly is the situation regarding the use of the BRC logo on commercial communications?
Reason
In February 2019, BRC renewed its corporate identity and logo. BRC is now called BRC Global Standards (BRCGS). The purpose of this change is to create a uniform appearance across all the different standards and to ensure that the standards in the logo are named by their correct name. For example, the BRC Packing and Packing materials is now called 'Packing Materials'. 
BRCGS has also published guidelines and placed them on the website in which the conditions for the use of the logo are stated. The correct logos can also be found here.
In the BRCGS Food Safety 8 in 1.1.13 the following is stated:
"The BRC Global Standards logo and references to certification status shall only be used in accordance with the conditions of use detailed in the audit protocol section (Part III, section 5.6) of the Standard."
Part III (the audit protocol) under 5.6 contains the conditions attached to the use of the logo on commercial expressions:
o The site must have successfully completed a BRCGS certification;
o If the certificate is revoked, the logo may no longer be used immediately;
o No products or processes may be excluded from the scope;
o The logo may not be used on trade goods (purchased for sale);
o The logo may be used on business to business packaging, but not on consumer packaging;
o When using the logo, the company name must be visible on the material;
o The logo may only be used in its original form, where possible in colour.
Short transitional period
The BRCGS has since indicated to the certification bodies that a transitional period has been granted until February 2020 for the modification of the old logo and the implementation of the new logo. So: if you use a BRC logo on commercial communications, make sure that you adapt it to the new look of BRCGS before that date! 
For more information or a training about BRCGS, take a look at the website of KTBA.