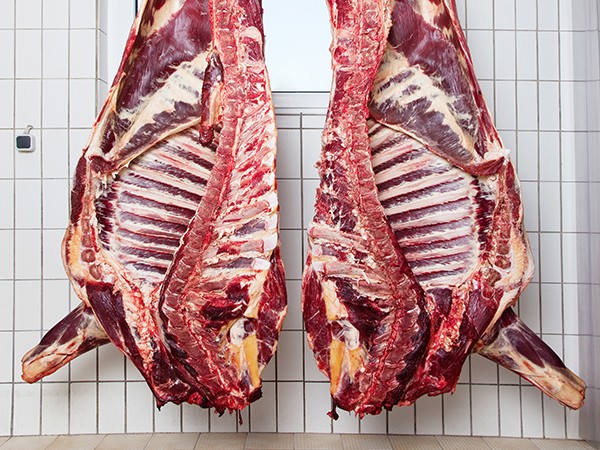 Minister Carola Schouten (LNV) recently launched an investigation into abuses in small and medium-sized slaughterhouses in the northern Netherlands. The report gives a penetrating picture and shows the seriousness of the problem.
Minister Schouten refers to the findings in the report as serious: "This report makes things clear in simple terms what is lacking. The supervision of all links in the production chain of animals that are ultimately supplied to this category of slaughterhouses and the supervision of the export of these animals can and must be improved".
"I strive for a culture where robust and consistent enforcement in all parts of the NVWA is the norm. That's why I'm going to talk to the management of the NVWA about how they're going to steer all levels of the organisation towards consistent enforcement and ensure a safe working environment where there's room for mutual accountability".
A report by research agency 2Solve shows that the NVWA is not sufficiently successful in assessing the slaughtering and transportworthiness of small and medium-sized northern slaughterhouses in the same way and, if necessary, in taking enforcement action, where capacity is also a point of attention. The researchers also conclude that supervisory veterinarians deal very differently with the standards that apply to transport and slaughterworthiness. There are not only differences in interpretation of the standards, but also considerable differences in the willingness to enforce them.
Measures
Additional measures will be taken to ensure that there is a clear culture of enforcement. The Minister informed the House of Representatives that there is no room in the NVWA for employees who systematically evade their responsibilities. Legal measures will be taken against them. This is necessary in order to solve the abuses outlined above.
Industry
Schouten also announces that she will enter into discussions with the business community. Their responsibility in ensuring food safety and animal welfare will also be discussed. The discussions and measures are not without obligation. If the measures taken by the sector do not yield sufficient results, the Minister is considering the introduction of permanent supervision at medium-sized slaughterhouses where the situation does not improve.
Image: ©stockfour/Shutterstock.com