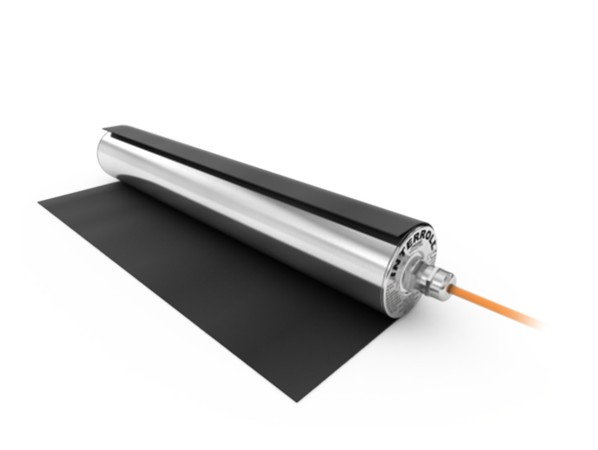 The European Hygienic Engineering & Design Group (EHEDG) has certified Interroll's current drum motor platform after extensive testing for hygienic industrial applications. This official confirmation provides the international food, pharmaceutical and packaging industries with a compact, powerful and energy-saving drive solution for material flow that meets the highest hygiene standards.
The EHEDG is an international association consisting of research institutes and universities, health authorities and government organizations as well as food manufacturers. Its aim is to ensure safe food in all areas of food production by improving hygienic technology and design. With appropriate certification, the user can be sure that the selected product has been designed to meet the highest hygiene requirements, as is the case with Interroll Drum Motors.
"With EHEDG Class 1 certification for our innovative drum motors, customers and users enjoy important benefits in building material handling solutions. Our drive solutions offer proven added value by meeting the most demanding hygiene requirements, significantly reducing the risk of contamination and making cleaning very easy. In addition, the hygienic design of Interroll Drum Motors is a standard feature—and does not have to be achieved through costly design changes in the respective projects," explains Dr. Hauke Tiedemann, Managing Director of Interroll Trommelmotoren GmbH.
In addition to EHEDG certification for hygienic use, Interroll Drum Motors also meet the material requirements of the US Department of Agriculture /Food and Drug Administration and EU Regulation EG 1935/2004 for use in the food industry. As compact drive solutions for industrial applications, Interroll Drum motors also feature standard IP66 and IP69k sealing systems. In addition to the hygiene benefits, Interroll Drum Motors are highly efficient during operation: They reduce energy consumption and cleaning times by up to 30 percent compared with conventional solutions.