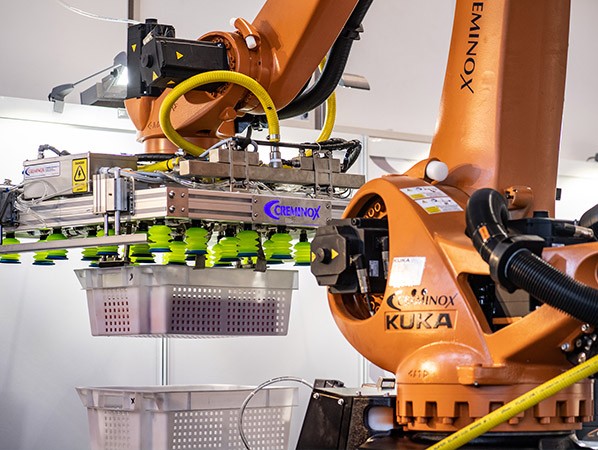 For six days, IFFA – The No. 1 for the meat industry – showed how the sector can get fit for the future. From the smart meat factory, packaging trends and food safety, via clean labelling, to the growing expectations on meat quality, IFFA exhibitors provided answers to the demands of the meat-processing industry and the butchers' trade. And this against the background of an excellent investment climate.
"IFFA has once again shown that it is not only one of our longest-established trade fairs but also, above all, the global meeting place for the sector. Seven out of ten visitors came from outside Germany. The mood in the halls, on the exhibition stands and in the aisles was fantastic", summarised Wolfgang Marzin, President and Chief Executive Officer (CEO) of Messe Frankfurt. "At the same time, IFFA is the family meeting place of the meat-processing sector – the meat industry, the machine manufacturers, the packaging companies, the spice suppliers, the trade and butchers. Many of these companies have been in the hands of the same family for generations and IFFA is where they meet to shape the future every three years."
This was also confirmed by the results of a visitor poll conducted by Messe Frankfurt: 96 percent of trade visitors gave IFFA a positive rating. On the exhibitor side, too, there was also an outstanding echo with an overall level of satisfaction of 92 percent.
The challenge: a shortage of skilled personnel
Machine manufacturers and the butchers' trade have a challenge in common: a shortage of skilled personnel and trainee problems. Companies must invest more in digitalisation, automation and robot technology to lift the load from employees and simplify all meatprocessing stages – such solutions for companies of all sizes and kinds were to be seen at IFFA. This was confirmed by 95 percent of trade visitors who said they were very satisfied with the range of products and services to be seen at the fair.