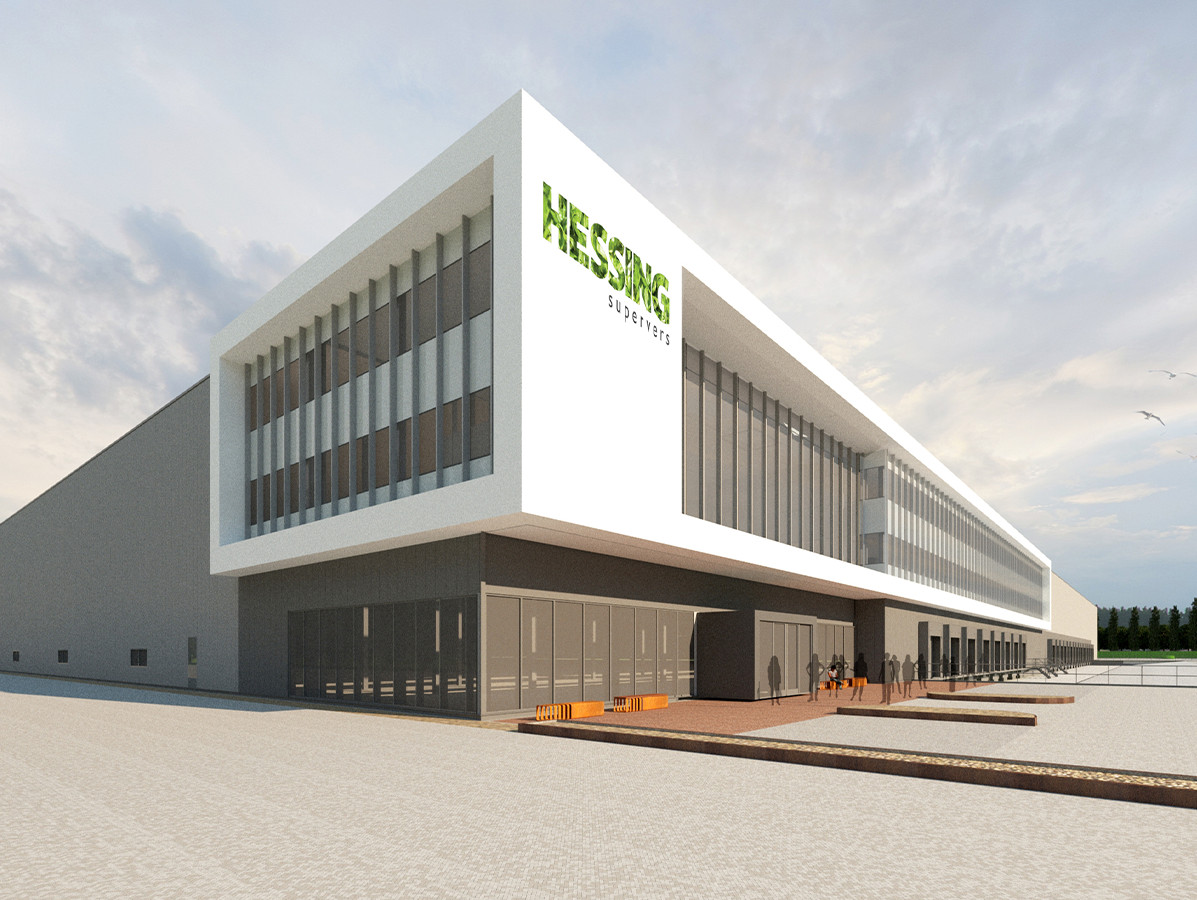 Hessing Supervers is going to build a new 'factory of the future' in the area Greenport Venlo in North Limburg. By realising this new production location, Hessing is taking an important strategic step to guarantee the continuity and growth of the company and to continue it in 2021 and beyond. Construction of the plant will start in the first quarter of 2021 and is expected to be operational 2 years later.
Expansion due to increasing demand for fresh sliced fruit, vegetables and meals
The new 'factory of the future' will soon offer plenty of opportunities to expand capacity and further automate, mechanize and robotize production processes. In addition to innovation, sustainability and circularity in the production process will play an important role.
Strategic location in the south of the country
Although the family business has strong roots in North Holland, a new production location in the south of the country is a logical choice, according to CEO Frank Hessing.
Frank Hessing: "North Limburg is known as an Agrifood region, we fit in well there". Hubert Mackus, representative of the Province of Limburg and responsible for agriculture among other things, is also pleased with the arrival of Hessing: "Hessing fits in seamlessly with the Venlo region and with the ambitions and developments of the Deal Noord-Limburg region. Their position within this ecosystem ensures an even stronger Limburg agrifood chain. The company is also a welcome partner to work with SMEs, knowledge institutions and government bodies on social issues, for example within the theme of future farming".