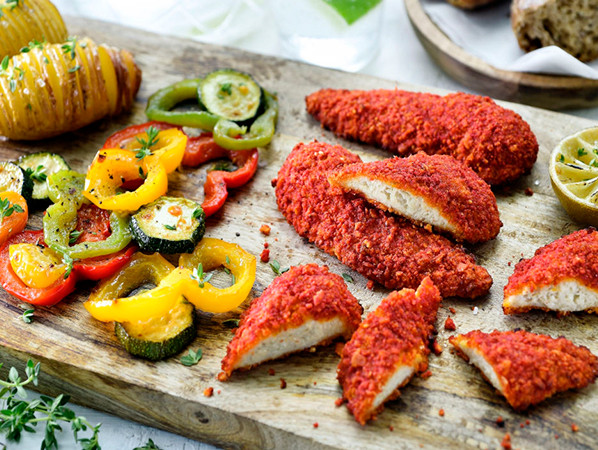 Today, many consumers want to replace their meat products in a few meals or fully commit to a vegetarian or vegan diet. How can food manufacturers step into this fast-growing segment and make the most of their opportunities?
Meeting consumer expectations
Today, consumers prefer meat substitutes that mimic what they are used to - be it hamburgers, chicken strips or sausages. This means that expectations in terms of appearance, taste, mouth feel, juiciness and aroma must be met as closely as possible. For this, know-how about food ingredients, the process and process control is essential.
In-depth expertise and experience
In the "meat replacement" segment, the needs of producers are different from those in the original meat processing industry, explains Marcel Janssen, Vice President Product Management and Sales at GEA. "This has to do with the large number of different ingredients for meat substitutes. It is no longer enough just to provide the right technology. You need in-depth expertise and experience with all types of food and raw materials involved in this production. GEA has this expertise and offers food producers the opportunity to work together in technology centres, either in person or remotely, to determine the optimal combination of ingredients, equipment, and line setup. Moreover, in our technology centres we can make the transition from a laboratory to an industrial production environment."
Test before you invest
This important option of testing eliminates much of the risk that producers would otherwise face when scaling up production. As a result, they can get the product to market faster and avoid costly retrofit changes. And thanks to a global supply chain, GEA ensures that companies of all sizes can scale up to reliable production.