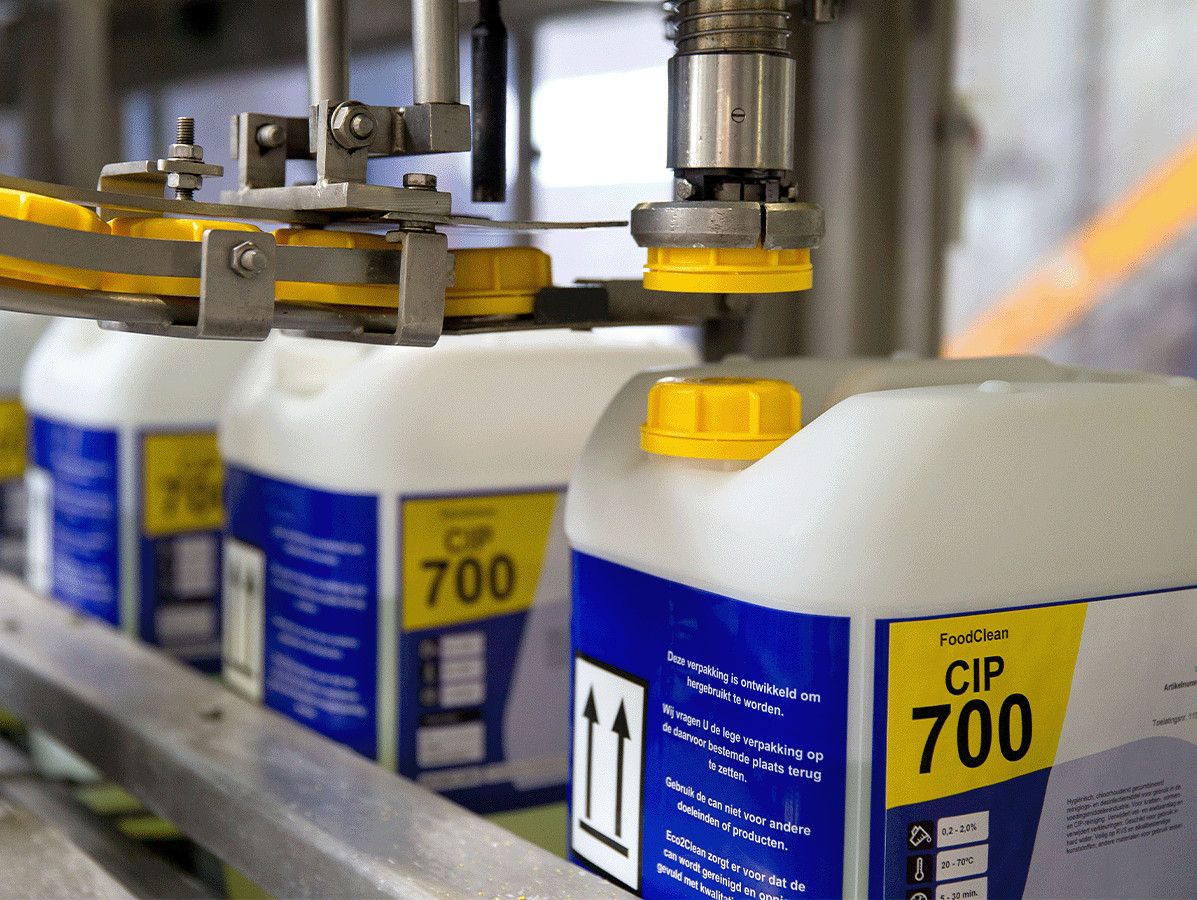 Making the cleaning process more sustainable requires some rethinking. Start by looking at your process and the resources you use with different eyes. Find that you can already realise (sustainability) gains with a few small changes.
Residues of quaternary ammonium compounds are regularly found on fresh vegetables, but sometimes also on other foodstuffs. How is that possible? They are left behind on the products as a result of insufficient rinsing after disinfection. Moreover, quats in quaternary disinfectants remain active in waste water and the environment for a long time. Other common alcohol-based disinfectants mainly consist of ethanol and isopropyl alcohol. Working with these disinfectants is also becoming less preferable: ethanol is considered carcinogenic and reprotoxic.
Can it be done differently?
"Eco2Clean puts a lot of time and energy into further developing sustainable alternatives with little or no environmental impact," says Gert Visscher, director/owner. "We prefer renewable substances of natural origin. For example, our research department recently developed 'Laquick'; an innovative 100% natural disinfectant that can replace both quatrain and ethanol-based disinfectants. This alternative consists of lactic acid and hydrogen peroxide, and decomposes in water, oxygen and carbon dioxide after a long term operation. An additional advantage is that there is no need for rinsing."
Laquick thus covers several sustainability aspects: it is safe for the employees that work with it, no harmful residues are left behind and both cleaning hours and water consumption are reduced. "If we zoom in on the footprint of this disinfectant, it is also very favourable," Gert continues. "Lactic acid is obtained from residual flows from the dairy industry. The oxygen from the hydrogen peroxide that is released after the product works even improves the quality of the waste water."
'Simple measures produce considerable savings in water and energy'.

"Besides the traditional FoodClean products, we also offer the ecological Eco-Point range. For some special applications, the ecological products are more appropriate. Depending on the product or semi-finished product that is processed, and the circumstances at the company, we make a customised product recommendation. That can consist of a mix of FoodClean and Eco-Point products."
Foam cleaner with whey as a base
Another example of a 100% natural product is EcoFoam 6. This powerful foam cleaner consists exclusively of natural raw materials, such as high-quality whey components and natural vegetable soaps. This product has excellent protein and fat removing properties and prevents lime deposits. As it does not contain any hazardous substances, it does not require any personal protective equipment and can be stored anywhere without further requirements. It does not affect waste water and is therefore safe for the environment. "The buttermilk-like smell of EcoFoam 6 is not appreciated by everyone, but potential solutions to this problem are being developed."