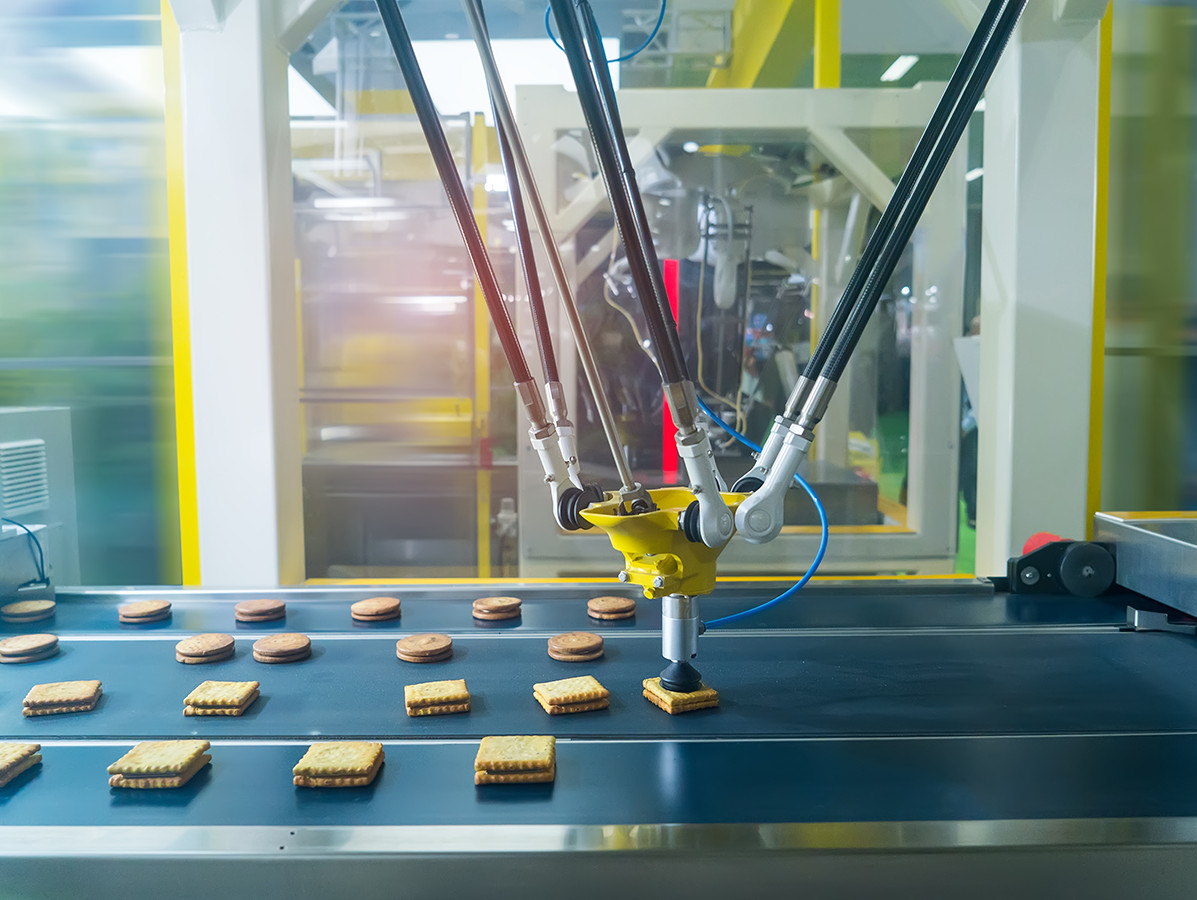 In the food industry we are often sidelined by stubborn equipment, faltering logistics or insufficient digital technology. There has to be a better way. Johan van Holland form Innius, Paul Bakker from Fanuc Benlux and Guido Maßmannn form AVO herbs and spices, talk about it.
At the end of August, the Scientific Council for Government Policy WRR published the report 'Prepare for digital disruption'. The starting point is the observation that disruption, cyberattacks on and the failure of digital infrastructure can have major consequences for the economy, society and the trust in our democracy. Add the damage on the digital infrastructure due to human error, broken servers, software problems and external factors such as cable fractures or power failures, and you will realise that this can mean enormous consequences for your business. The better you apply digital technology in the processes, the less cracks in the cable, at every level. Many companies can still make big steps in this respect.
Manageability
Both Fanuc Benelux and Innius receive may questions from the industry about responsible and food safe automation. People want process improvement based on data, says Johan van Holland, Sales Manager at Innius. Innius delivers SaaS (Software as a Service). "Costumers expect us to continuously adjust to new possibilities and safety requirements. Ultimately, they want 'more for less', more turnover and efficiency against lower (maintenance)costs, less waste and machine downtime. Depending on the company, this can be done in different ways and with different applications. It's about breaking down the walls between operational technology (OT) and information technology (IT). Banks have been doing great for years. A lot of other companies still have a long way to go."
Big data
The German company AVO herbs and spices is trying to be at the forefront of the digital transformation, says company leader Guido Maßmann. "Our customers expect high product quality and on-time delivery. A state-of-the-art digital base is therefore extremely important. Especially in production and logistics, we use the latest technology to make processes increasingly effective and efficient. We supply approximately 8,000 articles based on 5,000 recipes. Many of which are client-specific. They developed jointly; with large retailers but also with SME's. Think of herbal mixes and components, marinades and herb sauces, and necessary additives for optimal and safe food production. This isn't possible without big data."
AVO's new logistics centre is located next to the existing factory near Osnabrück and is as good as finished. An investment of forty million euros, with 20,000 pallet spaces operated fully automatically, as well as the warehouse with almost 50,000 storage spaces for Euronorm stacking bins. Guido Maßmann: "Production has been using self-propelled, laser-guided industrial trucks to weigh components automatically for many years. They are controlled per production on the basis of recipes".
Anyone who builds or purchases new machines can no longer ignore big data, confirms Johan van Holland (Innius). "Machine builders must lead the way and manufacturers will lease more often. They expect their machines to be updated and adapted. Nevertheless, even manufacturers with twenty-year-old machines can work in a modern and safe way. Take Hollandia, who partly digitized her 1918 matzes machine".
Predict, know, control
Industry and high-tech-developers are clearly thinking alike: digitisation serves to optimise and increase security. The more automated it is, the less chance at faltering and disruption. This requires constant innovation. Paul Bakker, Area Sales Manager Robotics at Fanuc Benelux: "Food companies usually continue operation on weekends with multiple shifts. In addition to good support, an excellent service device is of undeniable importance."
Johan van Holland: "Manufacturers want instruments to predict when maintenance is due for vulnerable machine parts. Others want to measure variables such as humidity, raw material composition and ambient temperature. When you know which configuration from parameters gives the best production result, you are able to control it better. Even just one percent improvement can result in huge cost savings. As soon as you work with data instead of assumptions, you will get accurately analysed results and solutions."