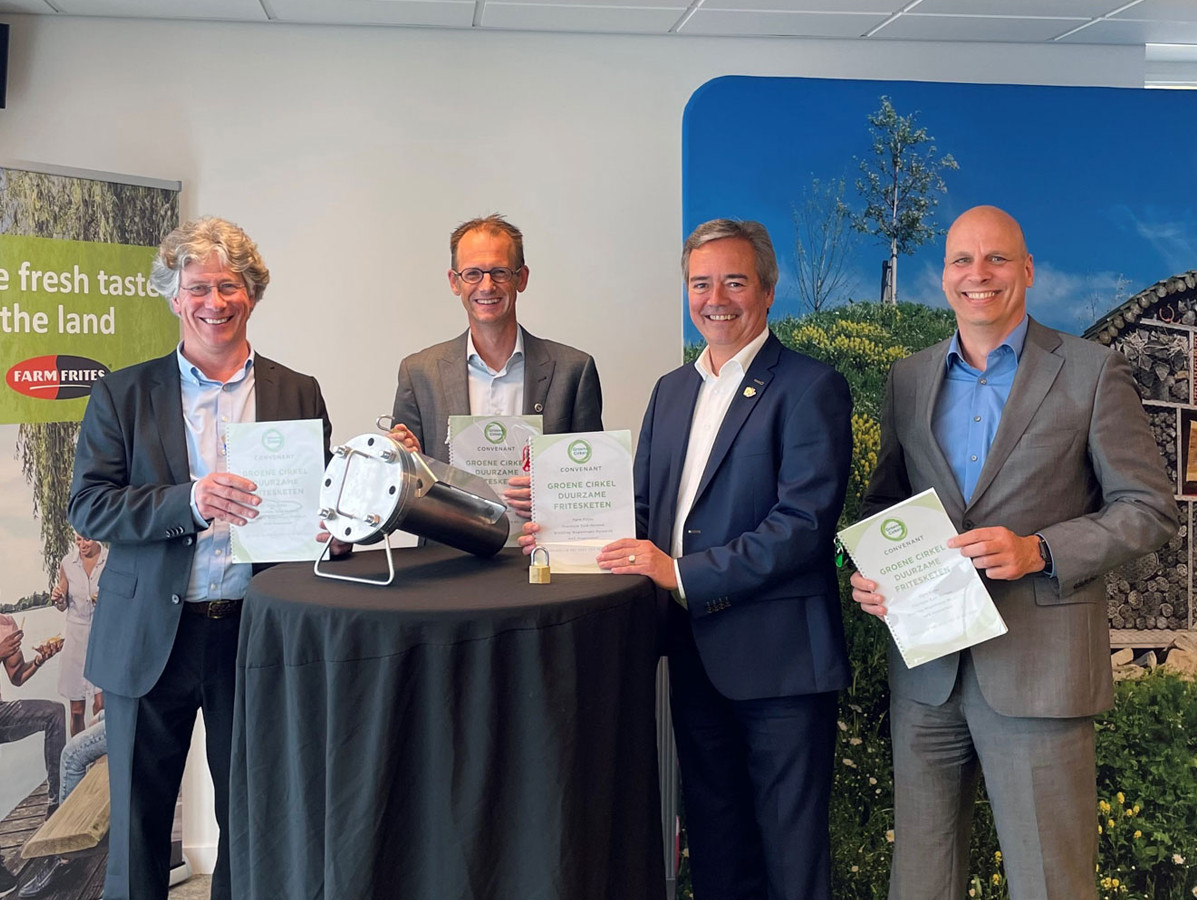 Since March 2019, the Province of South Holland, Wageningen Environmental Research, HAS University of Applied Sciences and French fries producer Farm Frites have been working together in the Green Circle 'Sustainable Frites Chain'. The results of the past three years gave reason to continue on the same promising path. Therefore, the partners renewed the covenant 'Green Circle Sustainable Frites Chain'.
Green Circle Sustainable Frites Chain
Within the Green Circle Sustainable Frites Chain, the partners are committed to reducing greenhouse gases, promoting renewable energy, making mobility and logistics more sustainable, promoting biodiversity and ensuring healthy soil with sufficient organic substances. They do this by working together with the entire chain and the immediate environment in an open and equal manner. Over the past three years, the partners have worked together according to the Green Circle methodology and have achieved great results.
Green projects of 2019 - 2022
Living nature dike: Farm Frites has made its business park greener by creating a living nature dike half a kilometre long. This embankment strengthens biodiversity and is a healthy walking area for employees.
Agricultural Biodiversity Landscape: This project focuses on the cooperation of agriculture (field margins) with public green spaces to strengthen biodiversity and landscape quality in the Zuid-Holland Delta.
New challenges from 2022 onwards
The next three years will bring new challenges, such as the exploration of a logistics corridor from the Oudenhoorn production site to the Port of Rotterdam, to make transport even more sustainable. The development of new earning models is also on the wish list, both for a sustainable demand within our own chain and for agriculture and biodiversity in the surrounding area.