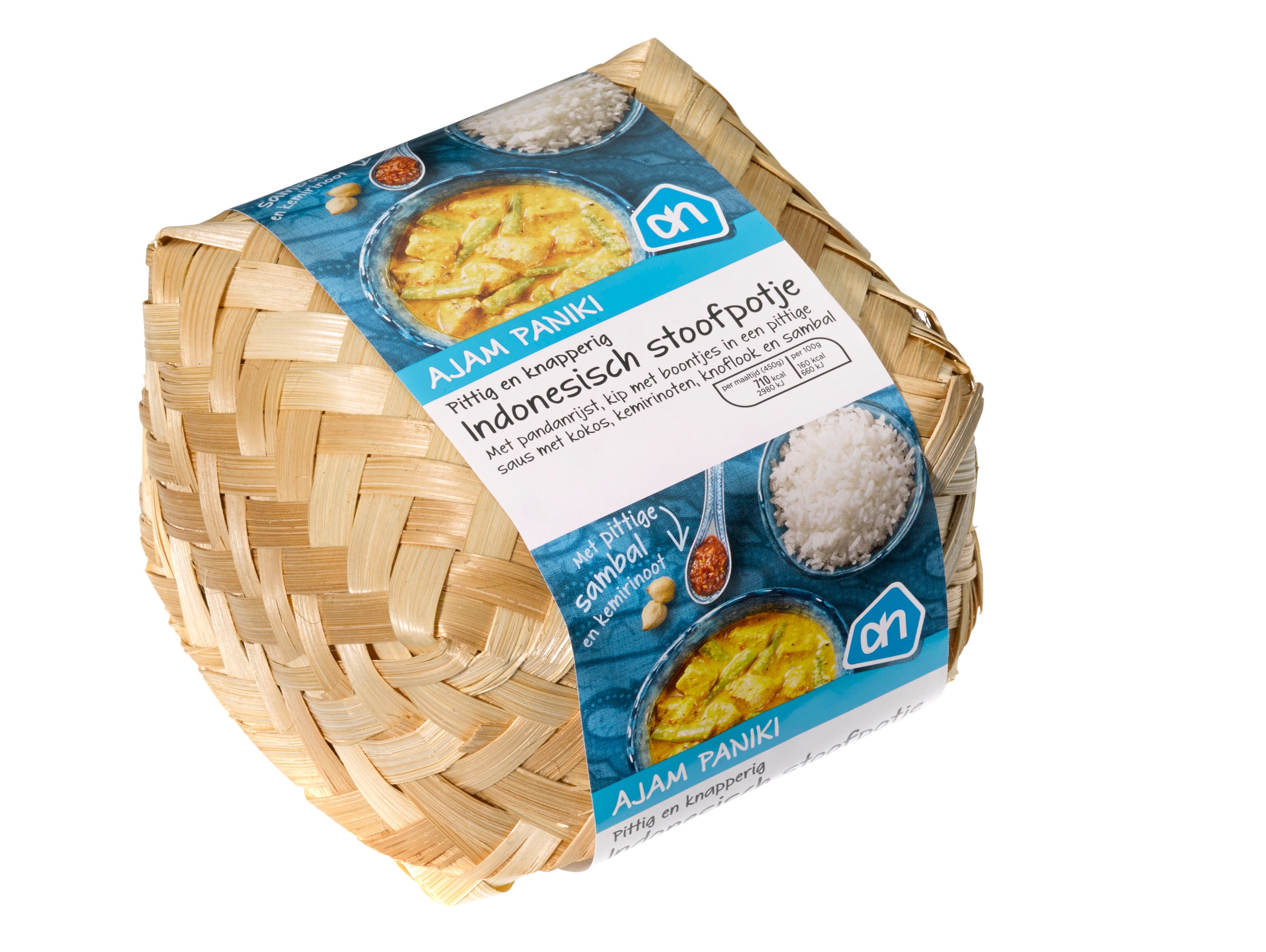 The new labelling law came into force in mid-December 2014, leading many food processing companies to seek alternative ways to provide all the required information on their packaging. One suitable option is the band label because it provides a printable surface right around the product.
A band label is a strip of paper or film which is wrapped around the product using a banding machine. Because the band label runs right the way around the product it provides a lot of printable space, not only for the obligatory information but also for promotional product messaging and branding. Furthermore it does not obstruct the visibility of the product itself which is a big advantage, especially for fresh products.
Increased appeal
Because banding machines enable precise positioning of the band label with respect to the product, branding information can be placed in exactly the right spot. For products such as plastic tubs of nuts or fruit salad or items such as ready meals, for example, a printed band label wrapped around the product remains clearly visible, irrespective of its position on the shelf. The on-shelf appeal is further increased by eye-catching visuals or text design. The company Bandall calls that 'branding by banding'.
Price promotions
Compulsory labelling information which is important yet does not need to be placed in the foreground can hence be positioned on the underside of the product. Additional steps such as the printing of barcodes, QR codes or best-before dates can be performed simultaneously with the band label process.
Band labels can also be used for retail-ready packaging, promotional packs or tamper-evident packaging. Furthermore, the technique is useful in price promotions; think of band labels featuring messaging such as 'value pack' or 'buy two, get two free'. Moreover, by using recyclable paper and PE-free hot melts, it is possible to achieve 100%-biodegradable packaging.