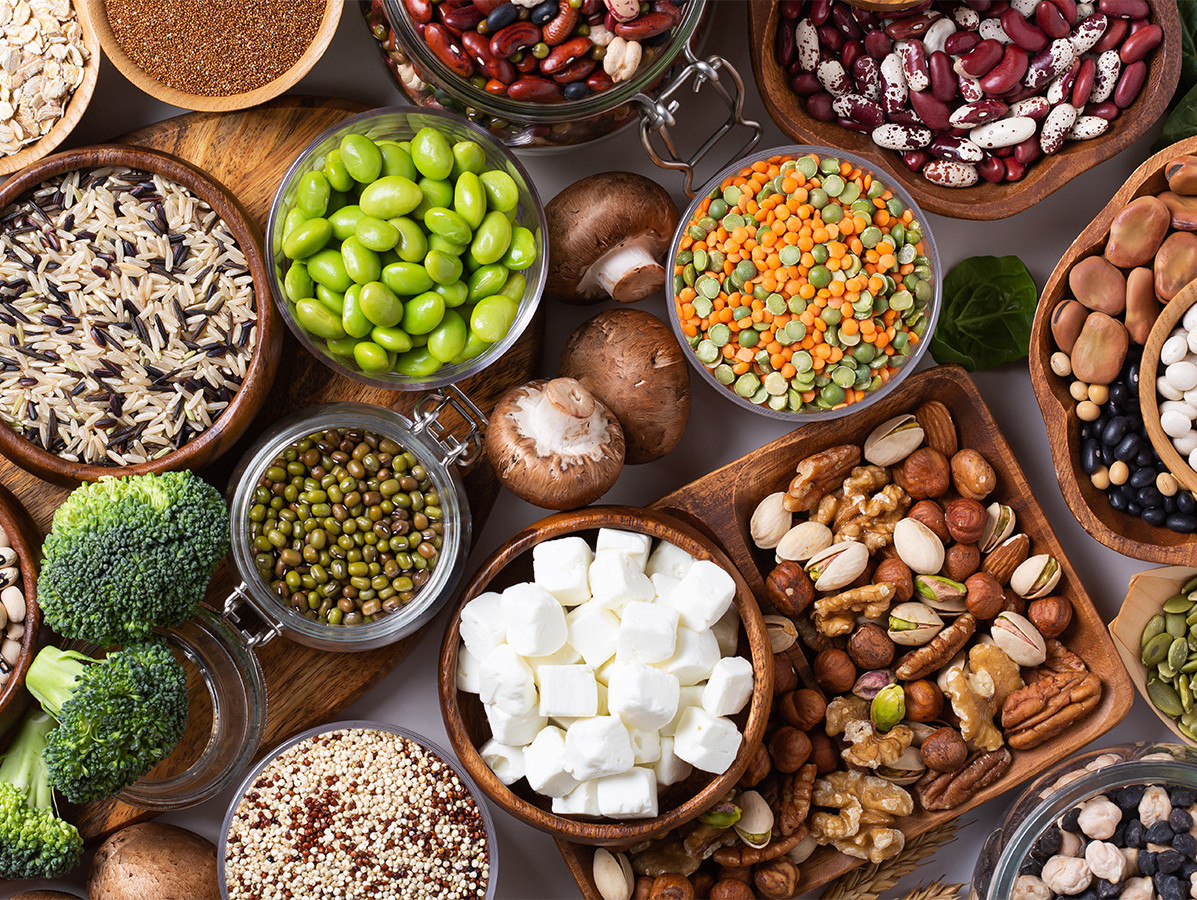 Alternative proteins are one of three 'super-leverage points' that could help the world to rapidly decarbonise, a report presented at the end of January 2023 at the World Economic Forum in Davos, Switzerland states.
The report describes a leverage point as a small intervention that can cause a large effect. "Super-leverage points" not only cut emissions in one key sector, but also support faster changes in other parts of the economy.
Alternative proteins
Alternative proteins can reach a tipping point. Three of which have great potential: plant-based, microorganism and animal-cell based protein. Forecasts predict each to reach tipping points at different stages: plant-based protein (2023); microorganism protein (2025); animal-cell based protein (2032).
Globally, the solution is a niche market, with alternative proteins accounting for 2% of the animal protein market in 2020. In some regions, the solution has advanced to the early adopter stage.
European sales increased by ~50% in 2 years (2018-2020)
US sales increased by 72% (vs. 2019), 3x faster than total food sales
China's plant-based market ($910m) was greater than the US's ($684m) in 2018 – forecast to grow 20–25% per year.
Analysis find alternative proteins are on track to reach ~10% market share by 2035 but policy and technological step changes could drive adoption to ~20%.
Tipping point
A tipping point may be triggered once plant-based alternatives reach cost parity with animal protein + equivalent attractiveness (taste, texture, nutrition). Public procurement (for example in schools, hospitals and government departments) could be a powerful lever to increase uptake of these products, leading to reduced emissions from livestock farming and freeing up an estimated 400-800 million hectares of land, equivalent to 7-15% of global agricultural land today. This would reduce incentives for deforestation and leave more land available to support carbon storage and biodiversity.
The other two super-leverage points are: mandates for the sale of electric vehicles, and mandates requiring "green ammonia" to be used in the manufacturing of agricultural fertilisers.
Read the full report 'The breaktrough effect: How to trigger a cascade of tipping points to accelerate the net zero transition'
Systemiq.earth