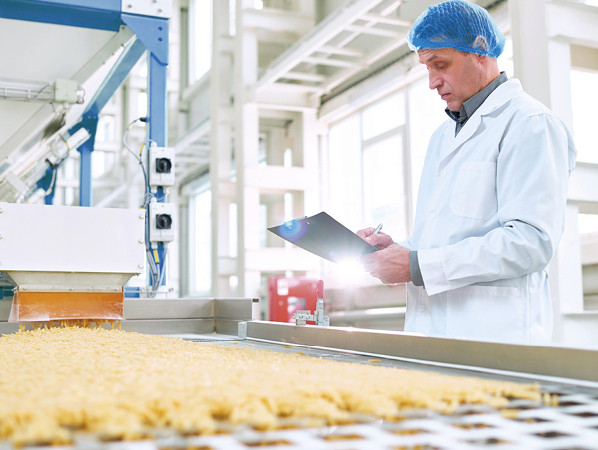 Chemical, physical and microbiological hazards
Machines and systems for the food industry must not only be safe and flexible, they must also meet the high demands of food safety under all circumstances. Therefore, companies, OEMs and system integrators in the food industry are subject to extensive laws and regulations. After all, whatever is not listed on the label, should not be present in the product. In addition, chemical hazards, microbiological hazards and physical hazards are distinguished.
EHDG & HACCP
Food processors are also obliged to draw up a HACCP plan and take account of EHDG. These identify hazards and indicate how the associated risks are controlled. For food safe machines too, special requirements are set for the (safety) components that are used. A balanced mix of design, functionality, configuration and accessibility is combined with the use of the right materials and components. The EHEDG guidelines also apply to this. These prescribe, for example, how machines and components must be protected against liquid and dust and must offer protection against condensation and corrosion in harsh environments. If the applications are in explosive environments or special requirements are set for durability, there are additional conditions that must be taken into account.