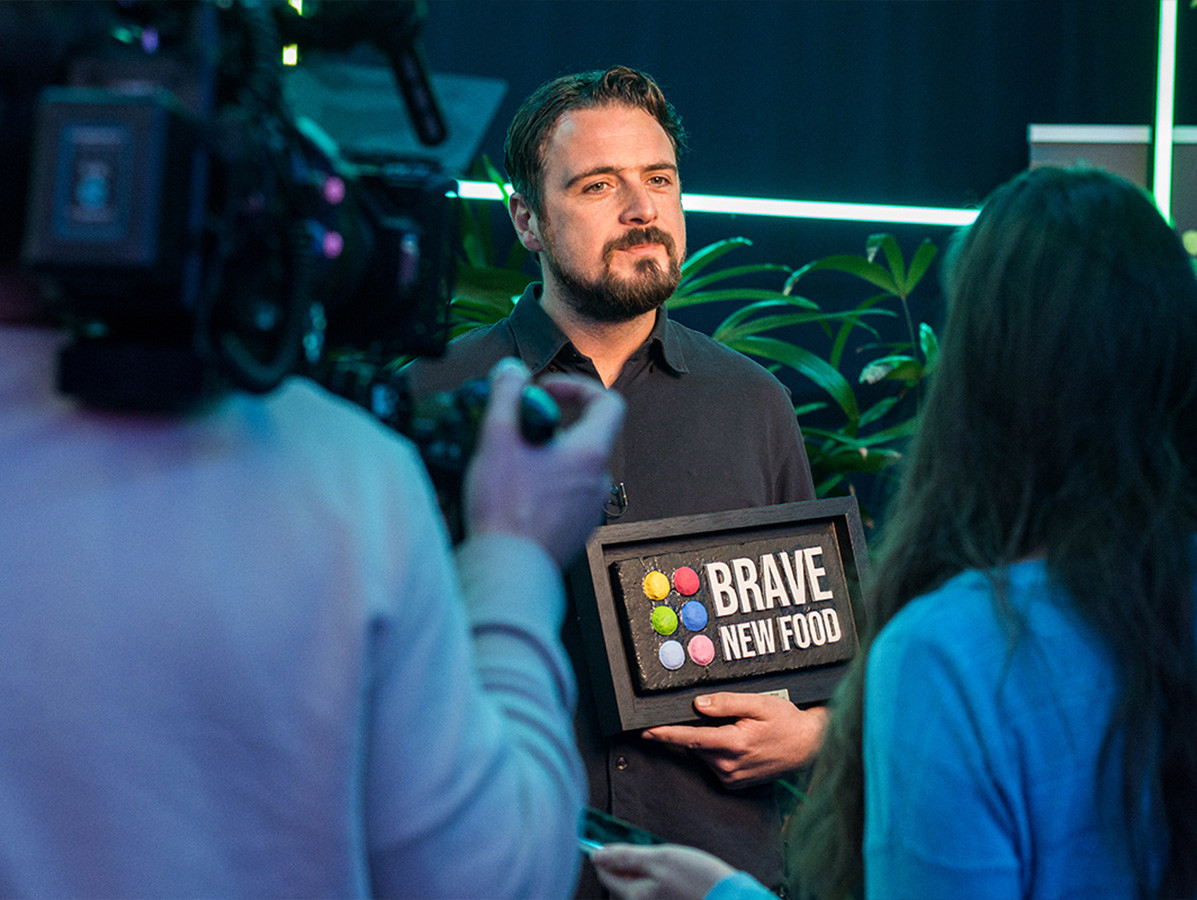 At the Brave New Food Startup Challenge, ten finalists competed against each other with their innovative food applications. During the final pitch round, Dutch startup Time-Travelling Milkman and US startup Peelon won the audience and jury prizes, respectively.
85 startups from 24 countries sent in their pitch. These companies focus on pressing topics such as alternative proteins, food waste and solutions for healthier food and more sustainable packaging. The ten most promising were invited to pitch their products live in front of a jury and interested audience consisting of established food companies and impact investors.
Alternatives to dairy
Dimitris Karefyllakis won the audience award with his Time-Travelling Milkman. The Wageningen-based company produces creamy, sustainable and healthy ingredients for plant-based dairy products. He convinced attendees of his promise that alternative dairy with his product can be both tasty and creamy on the palate, just like its animal counterpart.
Fruit and vegetables fresh 3x longer
The jury prize went to US-based Peelon. With their protective films and sprays that are plant-based, odourless and tasteless, they keep fresh fruit and vegetables fresh up to three times longer. Foodvalley NL CEO and jury president Marjolein Brasz was impressed by all the innovative products, but ultimately chose Peelon as the most promising startup.