Thermo King® announced the Advancer, a groundbreaking new version of the trailer cooling unit, on 18 June 2020. With fully variable airflow, unrivalled fuel efficiency and significantly lower cost of ownership, the Advancer represents the future of trailer cooling. The Advancer A-Series offers a completely new architecture that sets a powerful new standard in performance, temperature control, and fleet connectivity.
"Thermo King understands that our leadership role goes hand in hand with the responsibility to advance refrigerated transport technology and capabilities. Since we pioneered the industry 80 years ago, we have continued to innovate to meet and exceed customer needs, improve efficiency and reduce the environmental footprint of our products," said Francesco Incalza, President of Thermo King Europe, Middle East and Africa. "Today, the Advancer adds a new milestone to our history. By introducing this completely redesigned trailer platform, we are challenging what is possible within our industry. This is our vision for the future of trailer cooling, and this future is now accessible to our customers".
"For the Advancer, we went back to the drawing board and considered what the future will look like," said David O'Gorman, senior product manager, Thermo King. "We asked customers to tell us what they needed to work better, generate more business, and reduce their operating costs. The result is a groundbreaking solution that our customers can benefit from".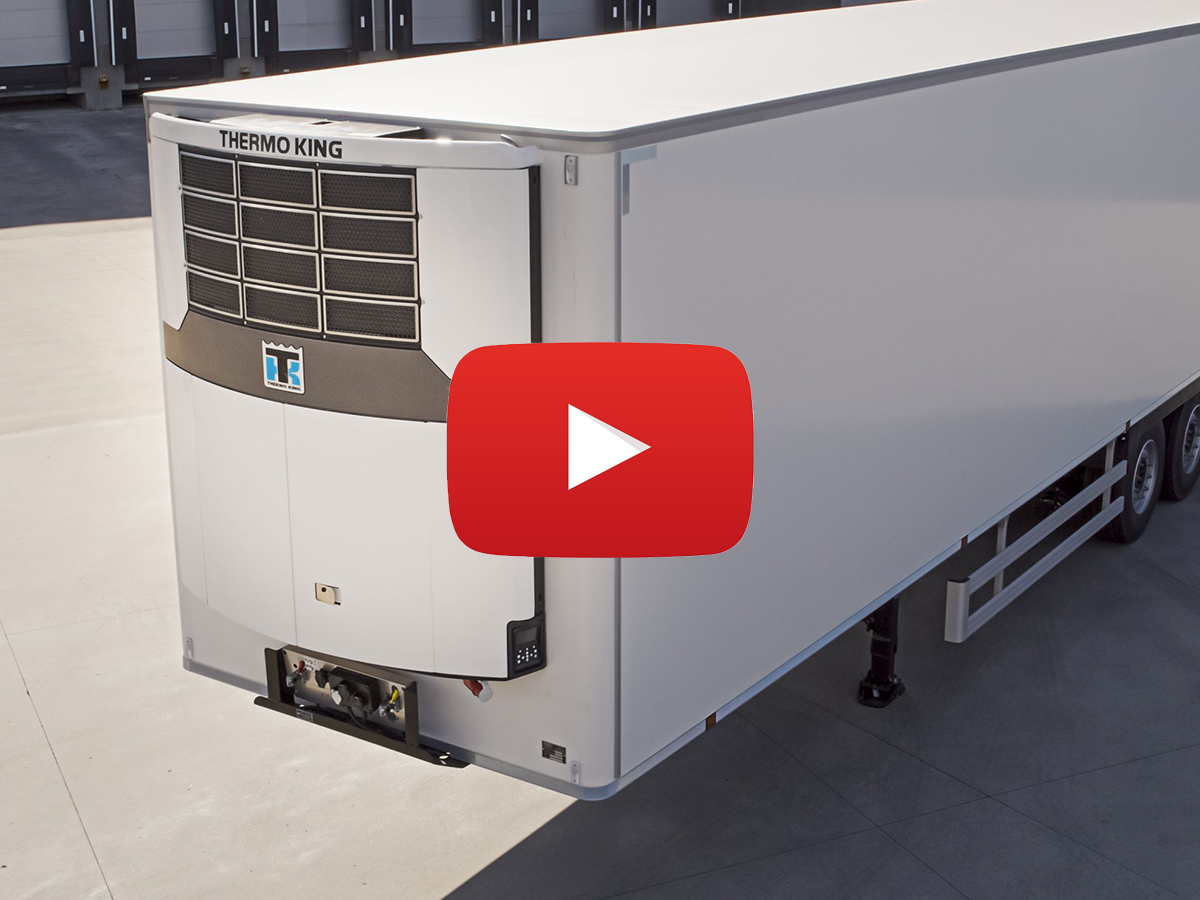 The field trial, which tested the units in real-world conditions, and comparison tests against its predecessor and other leading cooling units, showed that the Advancer reaches the desired temperature up to 40 percent faster and is up to 30 percent more fuel efficient than the average cooling unit on the market.
"Our field test units have travelled more than 1 million kilometers in different climate zones and run tens of thousands of hours in diesel and electric modes," O'Gorman added. "They have traversed deserts, worked at high altitudes, stood on ferries to travel by sea and on trains for intermodal applications. In all these tests, the Advancer units proved to work without any problems".