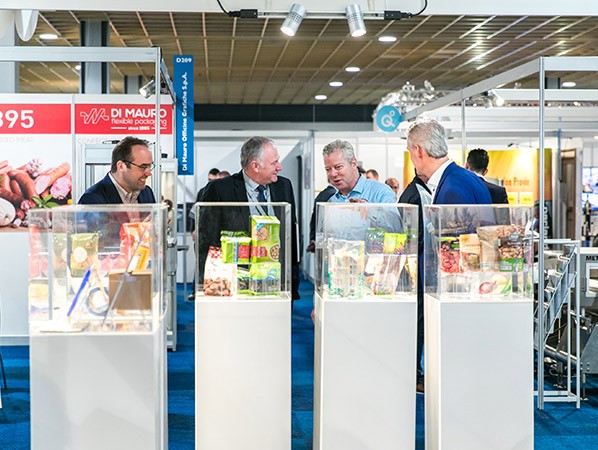 Recycling plastic is a hot topic in the Dutch packaging industry. This theme, therefore, is discussed at length during Empack 2019, in 'food contact moments' and a mini conference.
During the fair, the complete value chain is to be presented to the market. Topics such as food safety in combination with packaging, coding quality and the digital transformation will be discussed. But also the rise of robotics and the acceleration and streamlining of packaging processes are receiving plenty of attention. Empack brings together supply and demand. That is why organiser Easyfairs offers companies with innovative packaging ideas a platform at the 'Packaging Startups platform'.
Topics
In addition to the theme Plastics Recycling, the fair puts the themes Chain cooperation and E-packaging under the spotlight at the theatre that is Empack 2019. All three main themes have a link with sustainability. "The packaging industry can't escape it, and the industry isn't standing still. More than ever, we are working on more sustainable solutions", says Irma de Hoon, Empack's Group Event Director. "For example, large A-brand manufacturers are seeking new collaborations with innovators to reduce, reuse or recycle the use of plastic. Supermarket chains offer alternatives for more sustainable packaging in their stores. And at the end of 2018, the final agreement announced by the European government for a ban on disposable plastic was made. Due to these developments, plastic seems to be, by definition, a bad thing. But is that always the case? Packaging professionals will be given the answer to this question at Empack 2019."
Recycled plastic for food contact materials
On Wednesday 3rd April - from 10:00 am to 1:00 pm - the mini conference 'Recycled plastic for food contact materials' will take place in Empack's theatre. The conference was organised in collaboration with NRK under the guidance of Kris Callaert. Experts, including Jur Zandbergen (director NRK packaging) and Benedict Haemers (quality manager Verstraete IML and Morssinkhof Plastics) share the latest developments with visitors in the field of recyclable materials that can be used for packaging in the food industry. Which legislation is involved? What do you have to take into account when testing these materials? Is it food-safe to use recycled plastic packaging material for the food industry? Auditors are provided with practical tips that they can use immediately. A panel discussion follows after which the audience will be actively involved.
Combination with Automation and Logistics & Distribution
After the success of 2017, Empack will once again take place simultaneously with Automation and Logistics & Distribution in the Brabanthallen in 's-Hertogenbosch in 2019: packaging, logistics, distribution and automation together under one roof.
Practical info Empack 2019
With more than 300 exhibitors, 6,500 visitors and many keynote speakers, Empack 2019 is a must for every packaging and food professional: to strengthen the network, to get acquainted and share, and of course: to discover novelties!
Dates: Wednesday 3rd and Thursday 4th April
Opening hours: both days from 9 a.m. to 5 p.m.
Location: Brabanthallen, 's-Hertogenbosch
Register your visit for free on the website, with code: 2500