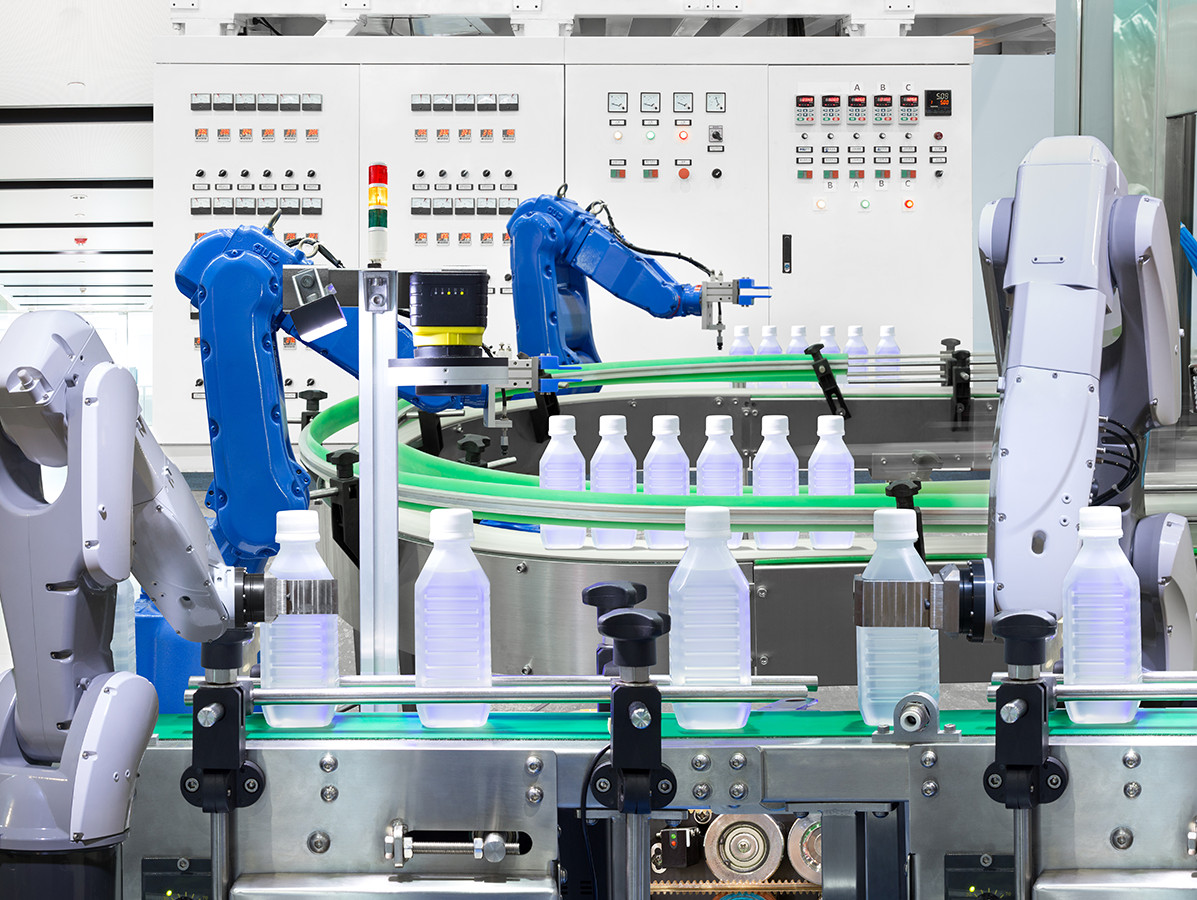 What will be needed in 5 years?
Jan Zwaan expects more and more 'pay per pack': from ownership to use, where a machine does not have to be purchased. "Modular machine fleets will also increase in the future: no longer the same shape for 20 years, but much more possibilities for interim adjustments. We make extensive customer analyses in several countries, in order to be able to identify and predict future developments. We also work closely together with (knowledge) institutes and invest heavily in R&D, to develop machine generations that meet future demand and can be modified in a modular way if demand changes again".
We are in constant contact with industry trendsetters, because the companies we do business with all want to be at the lead," says Huub Sleegers. "The bar is extremely high and is constantly being raised. I estimate that in 5 years' time about 95 percent of the production processes will be automated. Instead of many people in the factory, there will only be a few left. Above all, they will have to have a helicopter view. That requires a different intellectual capacity. We need more Gyro Gearlooses."
SVO realizes that. "This is one of the reasons why we want to work more closely with the industry over the next few years in the full-time food education programmes," emphasises Petra Goverts. "In one of the four educational blocks, we will focus on the content of the sector in order to introduce full-time students to what the food industry has to offer and what they are asking for. Involvement of companies in education is important for the future. For them, too, today's demand is not automatically tomorrow's demand. By means of choice, we anticipate developments in the sector, such as PLC control, communication and quality. Students work in an electronic learning environment (ELE). Digital skills are also being developed in this manner. We intend to make more use of virtual reality in education. Recordings were recently made of the cold store in Houten. Beautiful and less beautiful fresh products are placed in both correct and questionable locations in the cold store. This allows you to study the do's and don'ts of storage."
What about Industry 4.0, blockchain and AI? Are they buzzwords, or do you as a company have to put a lot of effort into them? Roy Meenderink: "The truth lies somewhere in the middle. The costs that Industry 4.0 entails should be set against the profits: only use it where it has value for your company. I think Blockchain will eventually find its way within the food industry, among other things for a conclusive traceability across the chain, and for the transfer of origin and article information to the consumer. It can be supportive in gaining consumer confidence, especially with claims such as 'sustainable production' and 'organic'. However, I do not yet see it taking shape easily, especially in the SME sector. Large machine builders are experimenting with it, but it will still take some time before the SME can benefit from it".
Points for improvement
The process of food processing stands or falls with a sleek cooperation between all links in the process. What do the experts want from others, where are the points for improvement?
Jan Zwaan expects the software developer to improve the linking of data. "Master data in one place, with one administrator, instead of multiple systems and multiple people", he hopes. "We have taken the initiative to create a European protocol to German Industry Standers, so that data can be exchanged uniformly. It is essential that the training courses are an amalgamation of mechanical, electrical and software; mechatronic in other words. Finally, the government. Above all, we expect more European uniformity from the government. There are European directives, but these often require adaptations or interpretations per country".
"We are working hard to see how we can link machines to our ERP solution FOBIS," says Roy Meenderink. "We are using our Scada/plc system FoPro for this. Too often, however, we see that our own protocol is devised, to which other machines and functionalities can then be difficult to connect. Machine builders, cobot builders and software suppliers should agree on a standard for the way in which machines can talk with ERP software. You cannot make everything yourself, so make sure you are appealing to work with. Standardization is the key."
Finally, Huub Sleegers would like to see more tax and innovation schemes, such as the WBSO. "We are an innovative company. What our customers want developed, we develop. But to innovate you need financial injections. There are far too few of them. What's more, the application procedure is a very complicated one; we've hired a specialised agency for it. I expect the same from Europe. In order to be able to take and make next steps, all people have to be on the same wavelength. To do that, the gap between the government and the business community must be narrowed where possible".
Photos: main photo: ©Esb Professional/Shutterstock.com, production line: © Suwin/Shutterstock.com