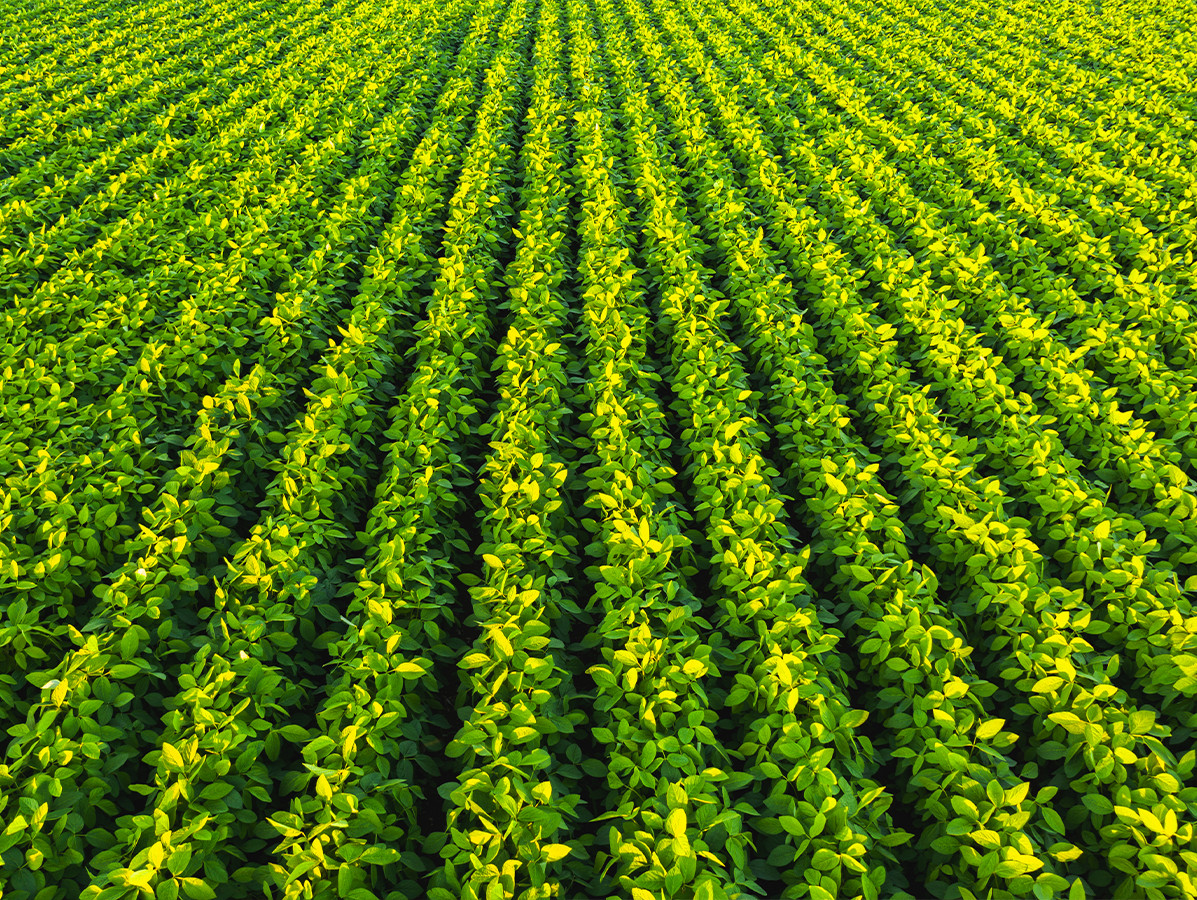 Replacing certification too quickly by tough EU legislation is counterproductive: deforestation increases. With strict import legislation, Europe will be left out of the world market, warns Nevedi director Henk Flipsen.
The Dutch animal feed sector is very concerned about the crumbling support for European certification of deforestation-free soy. Henk Flipsen: "If this thin lifeline breaks, 15 years of fighting against deforestation and for sustainable soy will have been for nothing."
Administrative burden
Flipsen explains that the structure of soy production is fragmented among numerous farmers. "These farms are of considerable size and mechanization. They are usually modern companies with skilled management, but are not supported for sustainability by their country's government. Due to the administrative burden of stricter regulations, and the additional cost increases, these soybean farmers will abandon sustainable production. They will supply their soy to countries that do not have sustainability requirements, such as China. China imports 100 million tons of soy for animal feed annually, the European Union 'only' 35 million tons. The Netherlands uses about 1.8 million tons for processing in animal feed. And the demand from China increases by 17 percent every year. The loss for farmers from the European market has been compensated within a few years by growing sales in the Chinese market."
Nevedi therefore advocates the improvement and further development of existing soy certification systems and making them mandatory at the European level.
The soy A-B-C
All soy processed in the Netherlands is already covered by a certificate For Nevedi, this is the 'Book & Claim' certificate. Compare this with the ABC swimming certificate. The basis is the diploma A: the processor knows for sure that for his batch of soy an equivalent has been sustainably cultivated somewhere in the world.
The 'Mass-Balance' diploma goes a step further: this certificate also states what percentage of a certain batch has definitely been produced sustainably. "We have already come so far that in certain cases we also link this to a regional origin," says Flipsen.
The certificate stating that a batch of soy is sustainable and from which producer it comes is the 'Full Segregation Certificate'. Or the C Certificate.
Putting the cart before the horse
This Full Segregation seems a logical objective. Yet it is not realistic to make this form of certification mandatory for all imported soy in the Netherlands, Nevedi believes. With an annual import of 1.8 million tons, our country does not carry enough weight. Even if all the other European countries were to join in, demand from Europe would lag considerably behind that from other continents.
The result would be that exports would shift to countries outside Europe: countries that do not impose sustainability requirements. This is putting the cart before the horse, Flipsen believes. "We leave the well-intentioned soy farmers who have made their businesses more sustainable in recent years in the lurch. Meanwhile, the expansion of soy cultivation and deforestation will continue without Europe's influence. Europe will also not have enough protein to feed pigs, cows and chickens.
"Certification is a slower process, but it makes a difference," is Henk Flipsen's conviction. "Soy producers and soy processors do this together. Both can rely on a system that guarantees that the more expensive sustainable soybeans can actually be sold. So we too want 100 percent deforestation-free soy. Our goal is the same, the path to it differs. We want to achieve this in cooperation with the soy farmers in the Amazon region. If we don't, they will pull out. And deforestation will continue like a rock.