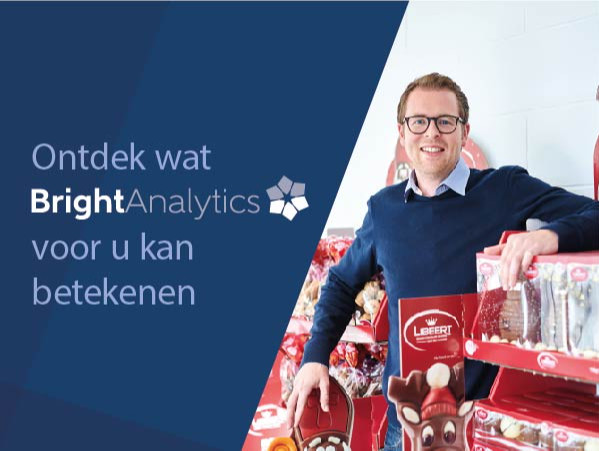 Libeert is already convinced of the huge benefits that automated management reporting can offer. Their operational reporting was becoming an increasing sales challenge, which is why the company opted for BrightAnalytics, a SaaS company that centralises both financial and operational data in a single platform. This way, the platform offers one version of the truth and instant insight into all figures.
Are you also curious about the best practices in management reporting in the food industry? On 26 and 28 October, BrightAnalytics is organising a short webinar in which we provide insight into optimising your management reporting.
Libeert's experience with BrightAnalytics
About two years ago, the family business Libeert couldn't ignore it any longer: "We had to find a way to handle the operational reporting for our sales more efficiently", starts Sam Blanckaert, Finance & IT Manager. "Making chocolate figures has been our speciality for 100 years, both in Belgium and worldwide. But making sales decisions was often cumbersome. Our ERP system, SAP, was rich in data, but we missed a good reporting tool and clear communication about figures."
After a thorough market study, Libeert chose BrightAnalytics. "A lot of systems turned out not to be user-friendly, complicated and yet expensive," says Sam Blanckaert. "BrightAnalytics easily made the connection with our ERP system and immediately provided us with ready-to-use reports that we could customise ourselves. Every day, the company is able to monitor sales evolution at customer, market and product level."