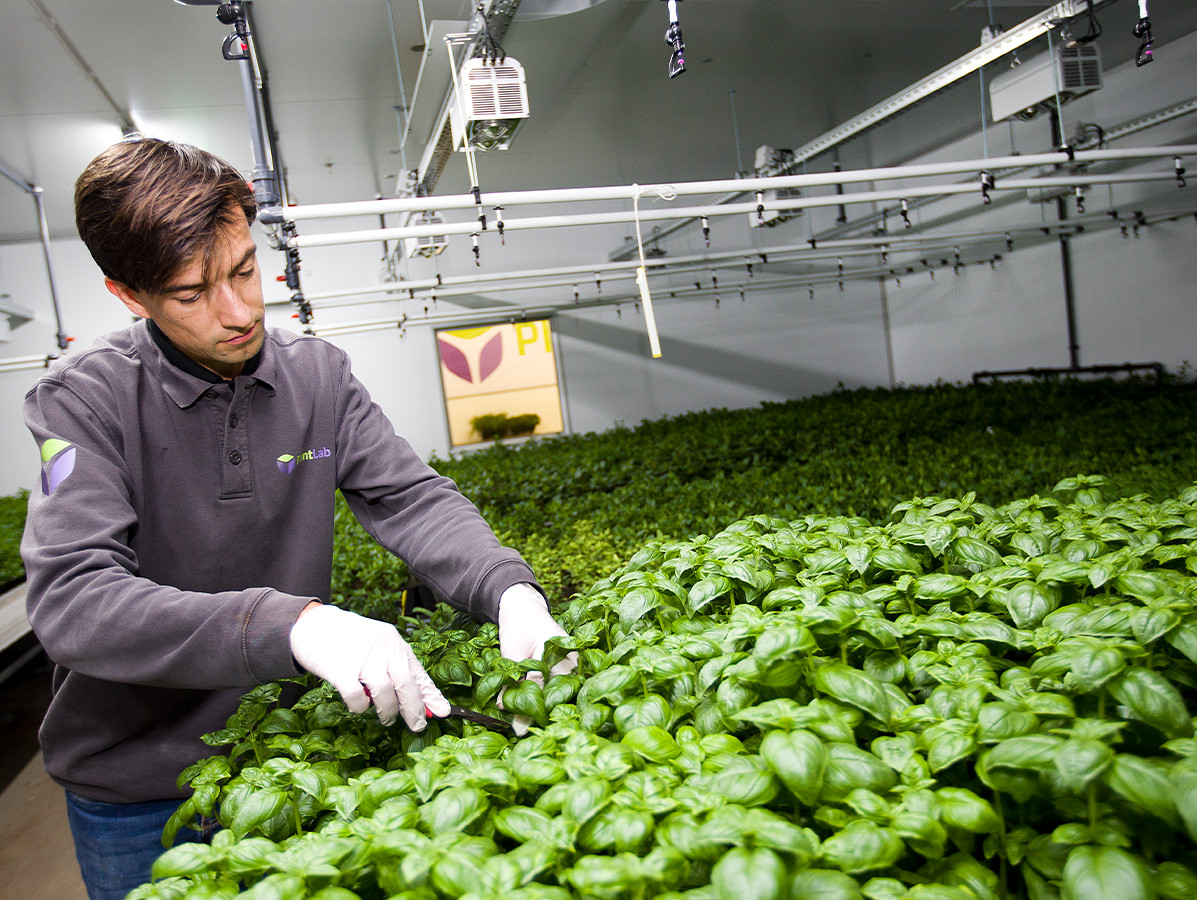 PlantLab, the Dutch pioneer in indoor farming, has opened a new production location in the American city of Indianapolis. The first 'Plant Paradise' abroad grows vegetables for the local population in a place where it was previously unthinkable: in a former battery factory close to the city center.
This week the first herbs and heads of lettuce were harvested in the 2,000 square meter growing location and delivered to local supermarkets and food service companies. PlantLab will grow different types of tomatoes, cucumbers, lettuce and herbs in Indianapolis. The new location will eventually produce a total of 420,000 kilos of fresh vegetables and provide employment for around 70 people.
Crackling, healthy and tasty
PlantLab achieved a breakthrough in the past ten years with its efficient and globally patented technology for innovative urban agriculture, which is now used in a commercial production site in Amsterdam and now also in Indianapolis. This makes it possible to grow fresh, healthy and tasty vegetables close to the consumer on a large scale, without the use of chemical pesticides. In a space with an area of only two soccer fields, enough can be produced to supply a city of one hundred thousand inhabitants with 200 grams of vegetables every day.
In Indianapolis, PlantLab entered into a partnership with the Englewood Community Development Corporation, which works on the sustainable development of city corridors. The products are marketed under the brand name 'Uplift, good food for purpose'. "The partnership gives us the opportunity to do more for society in Indianapolis," says PlantLab CEO Michiel Peters. "That fits exactly with our mission. Not only will we increase the supply of future-proof and responsible fresh food for local customers, but we will also create jobs in a sector that is completely new for that location.