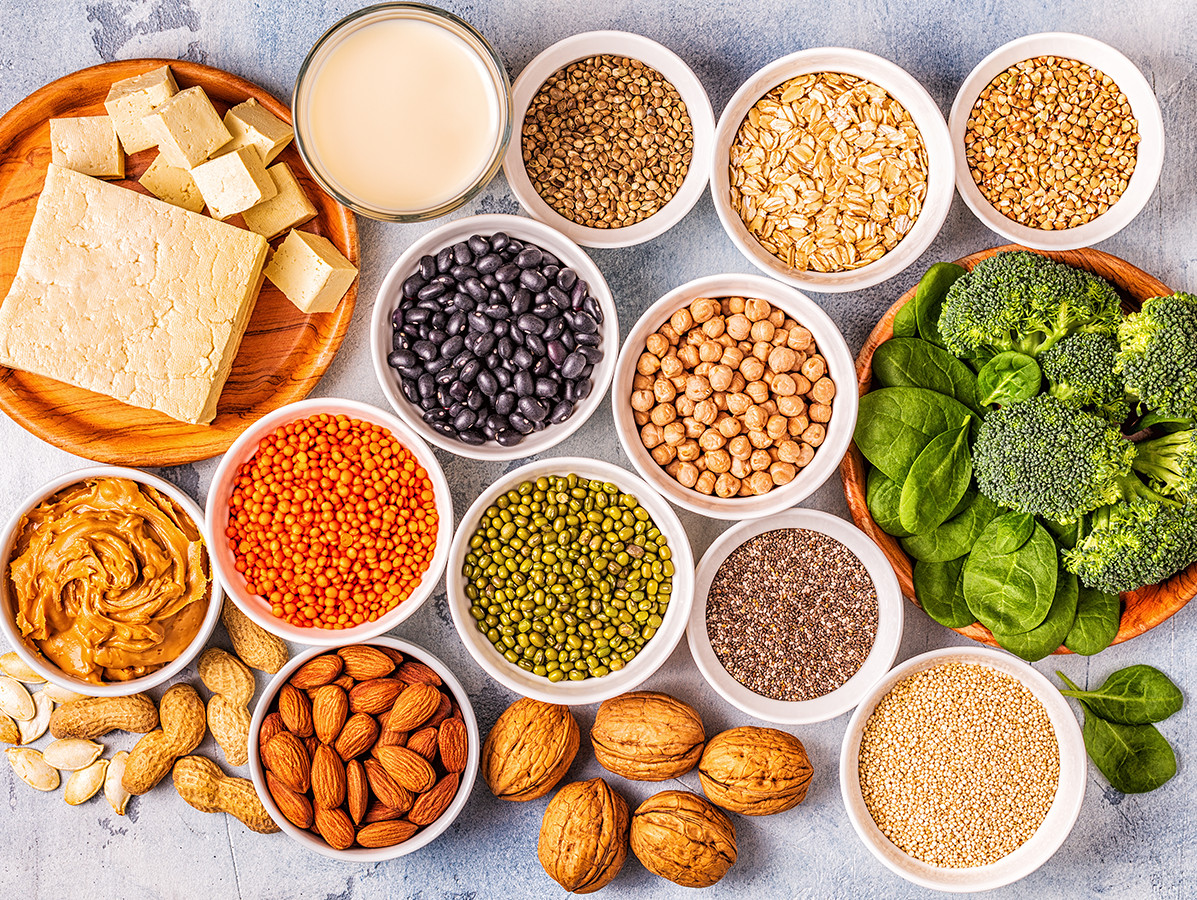 Over the last few years, supermarkets and discounters in Europe have been offering more and more plant-based options. From meat alternatives to plant-based milk, supermarkets and discounters continue to increase their shelf space for plant-based alternatives due to the ever-growing demand. Now, the market data for Europe's plant-based sector is being published for the first time in a collaboration between Nielsen MarketTrack and Proveg International. The results reveal the true extent of the acceleration of plant-based consumption over the past three years. The Smart Protein project analysed the results and made astonishing findings.
The published report covers retail data from 11 European countries for the past three years, providing unprecedented insights into European consumer habits, and helping retailers and manufacturers to decide where they should place their focus.
Plant-based products growing at record levels year by year
It turns out that the scale and scope of plant-based products in European supermarkets have been underestimated. The results of the analysis indicate that the European plant-based-food sector has grown by a whopping 49% over the past two years, with discounters even surpassing supermarkets' growth rates in most countries in various categories.
Plant-based meat continues to move into the mainstream
The report shows a massive increase in plant-based meat sales: Over the past two years the strongest growth is coming from Austria (82%) and Germany (226%). France follows, with a remarkable triple-digit performance at discounters. One thing is certain: plant-based meat will continue to expand its footprint in supermarkets. This means that even more innovative and engaging products are needed to satisfy the growing consumer demand.
Milk alternatives thriving in every country
Compared to plant-based-meat products, milk alternatives have already achieved widespread consumer acceptance, and are now considered a mainstream product. Plant-based milk leads the market in most investigated countries. Oat milk has done particularly well Europe-wide, surpassing its soya and almond competitors. Factors such as local cultural habits and price play a role in sales figures, but the striking expansion of the sector reflects the growing acceptance of plant-based milk.
What about plant-based cheese?
Although the code for completely convincing plant-based cheese has not yet been cracked, the consumer demand for plant-based cheese is stronger than ever. Across Europe, plant-based cheese shows triple-digit growth, with the Netherlands leading with a growth rate of 400% over the past two years. The UK and Germany follow, having increased their plant-based cheese sector by 165% and 150% respectively.
National preferences
Countries have national preferences. Over the past two years, plant-based yoghurt has gone through the roof in Belgium, with a huge growth rate of 497% in discounters, while the plant-based fish market has increased enormously in Germany, expanding by 623%. It is important to take national preferences into account in order to meet consumer's needs accordingly.
Click here to download the Smart Protein Plant-based Food Sector Rapport
smartproteinproject.eu