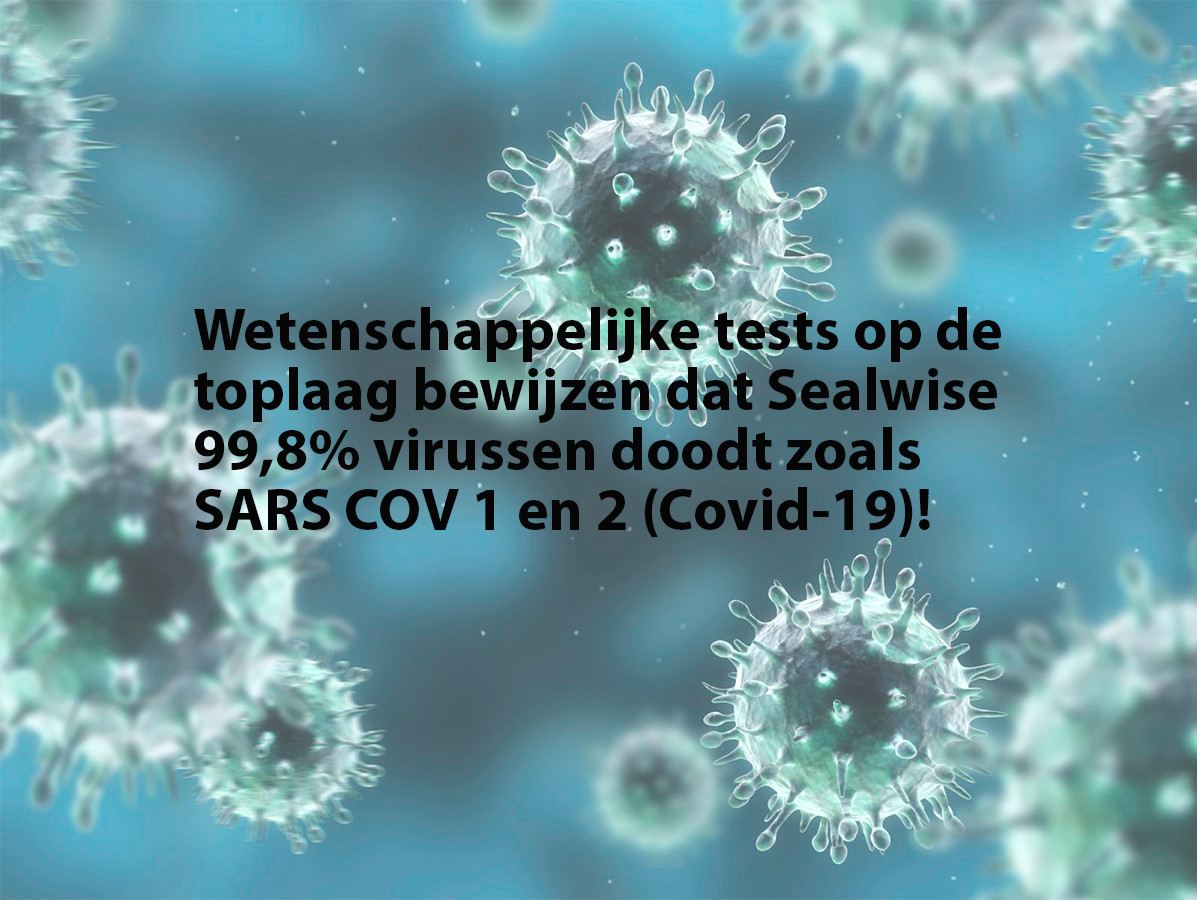 Have you heard of the Waterproof Construction Board (WCB)? Forget mdf, plywood or chipboard. Discover the durable and fully waterproof polyvinyl chloride Sealwise WCB. Think of wall panels in the production environment, dressing rooms, clean rooms and laboratories. Also very suitable for furniture in these environments.
Food processing industry
The unique properties of Sealwise WCB are fully exploited in the food processing industry at this time. Antibacterial, antiviral, 100% water resistant, strong and light, and also fully recyclable.
Say it with silver
The risk of cross-contamination between multiple surfaces of panels is minimized by the antibacterial Biomaster® method. Biomaster® reduces the growth of harmful bacteria by 99.9% and viruses by 99.8%. It prevents contamination, infestation and unpleasant odours.
Think environmentally conscious. Think PVC
For a long time, PVC had an environmentally unfriendly image. But technology does not stand still. "In fact, due to new developments in the recycling process, we dare to say that WCB is one of the most sustainable materials we use in our industry. Made from largely recycled materials and also fully recyclable," says Ernest Conradi, manager of Sealwise Netherlands.
Is Sealwise WCB safe?
"Yes, it is based on silver ion technology. This technology has been recognized as a harmless technology for decades. Sealwise WCB is therefore used in the medical world and food industry.
How long will the antibacterial properties be guaranteed?
As long as the product to which it has been added. It is built-in and does not wear out.
Has Sealwise WCB been tested?
Sealwise WCB has been tested repeatedly according to ISO standards. We also participate in continuous quality control, testing and environmental studies. We stand for certainty", says Ernest.
The properties listed below are guaranteed throughout the product's lifetime:
- Anti-viral
- Anti-bacterial
- Absolutely waterproof
- Sustainable
- Food safe
In a previous article the emphasis was on hygiene and maintenance:
- Faster and more thorough cleaning
- Resistant to chemicals
- Easy to repair yourself
- Cost-saving due to long service life
- Quick to install over existing walls
- Thoroughly tested
- Scientifically proven
Next time we'll tell you more about the results of tests done for the panel itself: impact, stretchability, surfaces and thermal deformation.